Have a Slow or Clogged Drain?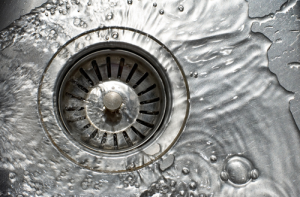 Clogged or slow drains are a common plumbing issue that if left untreated can lead to even bigger problems.  It's important to resolve minor drain issues with drain cleaning before a major backup occurs. If you are experiencing a waste water backup don't wait – call Len The Plumber to get your drain cleaned today!
Our drain cleaning experts service Baltimore, Washington D.C., Northern Virginia, Delaware and the Philadelphia Area. The specific counties we service are:  Baltimore County, Howard County, Montgomery County, Prince Georges County, Anne Arundel County, Harford County, Carroll County, Fairfax, New Castle County, Delaware County, Chester County, Stafford County, Fredericksburg County, Fairfax City, Alexandria, Arlington County, Loudon County, Prince William County, Falls Church, Manassas and Cecil County.
From kitchen sinks to mainline sewer stoppages – we've seen it all! In many cases, trying to fix a clogged drain by yourself can make things worse. Our certified, professional technicians have the latest drain cleaning equipment to solve your issues.  We have years of experience protecting your homes' drainage systems.  We will get it cleared for you – the first time, every time!
Drain Cleaning Issues We Fix
Our Baltimore, Washington D.C., Northern Virginia, Delaware and Philadelphia Area plumbers have seen and done it all when it comes to clogged drains. We have the experience, expertise and tools to fix a wide variety of issues, and our extensive drain cleaning services include:
Grease trap installation
Drain vent cleaning
Rain leader drains
Don't see your problem listed? Call and ask us about it! We've seen (and fixed) drains clogged with everything from hair and soap scum to cat litter and kids' toys!
Drain Cleaning Experts
We've got all the latest in drain cleaning equipment from hydrojetting to motorized snakes, root cutters and more. No drain cleaning job is too small or too large for our certified Maryland plumbers. Call us today and we'll get your drain cleaning issue resolved ASAP!
Len the Plumber Blog: Drains
Cooking greasy foods or with a lot of oil oftentimes makes for some of the best foods. Whether you're cooking some good ol' fashioned chicken […]
Drain clogs are very common and can occasionally happen overtime in your home.  And we, of all people, understand that sometimes you just can't prevent […]
With the warm days ahead of us and the kids off from school, it's time for some summer fun! While everyone wants to have a […]
Do you know what bathroom habits can ruin some of your plumbing pipes and fixtures? Our blog gives you insight as to what habits you should cut…cold turkey!