At Len The Plumber we understand that when plumbing emergencies strike, you likely don't have days or even hours to wait around on your plumber to arrive and perform repairs! That's why we are committed to serving you in your hour of need, regardless of when the hour may be. We offer professional, S24/7 plumbing service – and we never charge extra for calls made during the evening or weekend.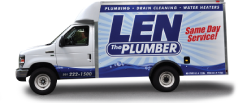 If you need emergency plumbing services, just call (800) 950-4619(800) 950-4619 and tell us about your issue. We'll get an experienced technician at your door fast to make sure the problem is resolved effectively and affordably!
24-Hour Emergency Plumbing Services in Philadelphia & the Delaware Valley Area
When you have a major plumbing emergency, like a burst pipe, a sewer line backup, or a leaking water heater, it does not take long for the damage to your Philadelphia home to become quite costly and extensive. From ruined drywall and insulation to mold growth, rotten wood, and structural failures, the results of water damage can be devastating.
Avoid unnecessary damage and receive prompt service for all your plumbing emergencies by choosing Len The Plumber. We are the emergency plumber of choice for many in Philadelphia and the Delaware Valley region. Our licensed plumbers are available 24/7, and we never charge extra fees for evenings, weekends, or emergencies. We offer a full range of plumbing services, from fixture repair and replacement to water line installations, whole-home re-piping, and water heater replacements.
Don't let your home suffer extensive damage. For prompt service and professional results anywhere in Philadelphia or the surrounding area, trust our expert plumbers at Len The Plumber. Call (800) 950-4619(800) 950-4619 or contact us online to schedule emergency plumbing services today.
24/7 Emergency Plumbing & Drain Cleaning Services
At Len The Plumber, you can reach a 24-hour plumber anytime you need us, day or night. We offer a full variety of services to help with all your plumbing problems, including:
We will work diligently to complete repairs as quickly as possible while respecting your home and keeping our work area clean and neat.
To schedule plumbing repairs or emergency service anywhere in Philadelphia or the Delaware Valley area, call (800) 950-4619(800) 950-4619 or contact us online.
Signs You Need an Emergency Plumber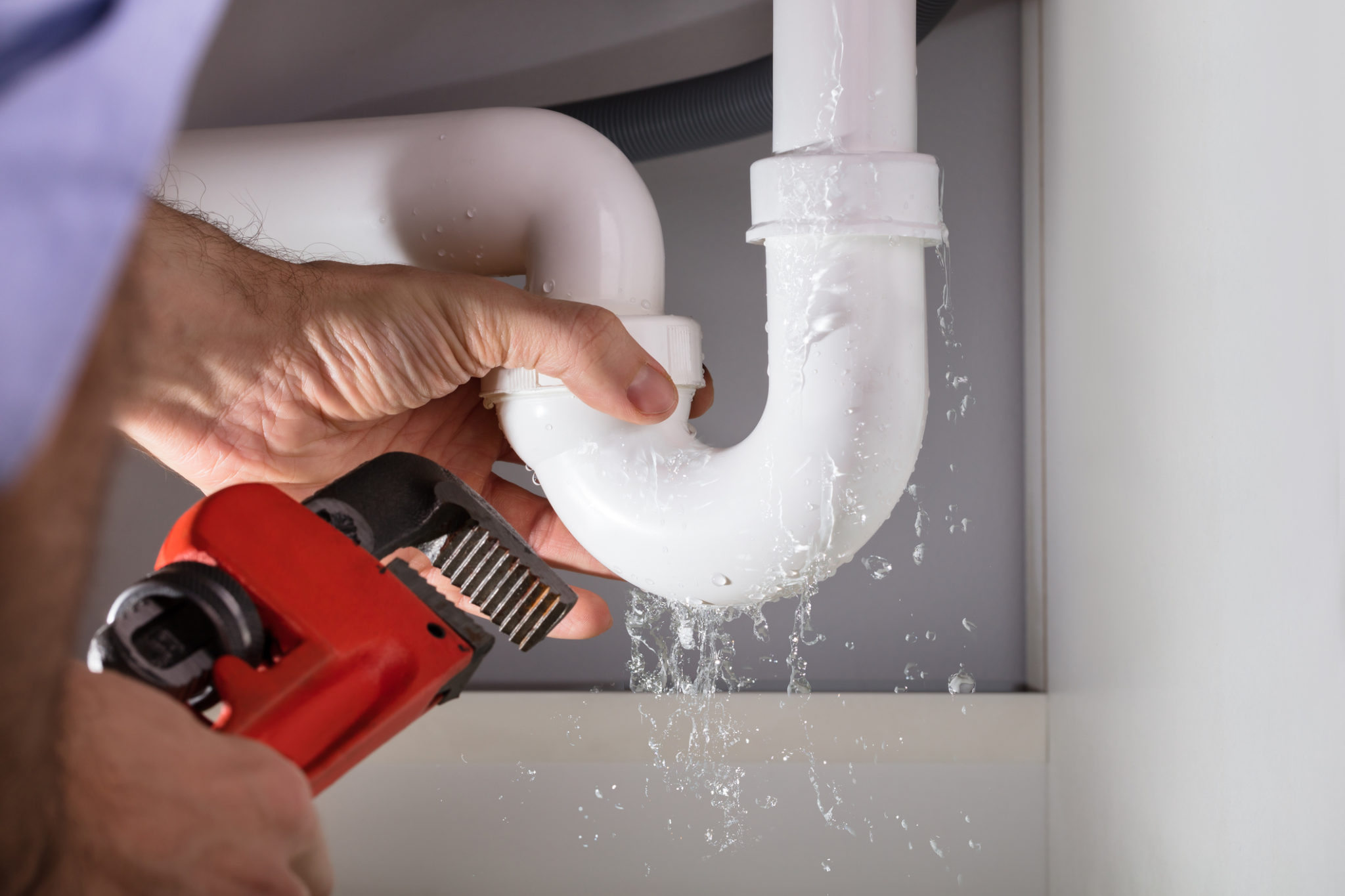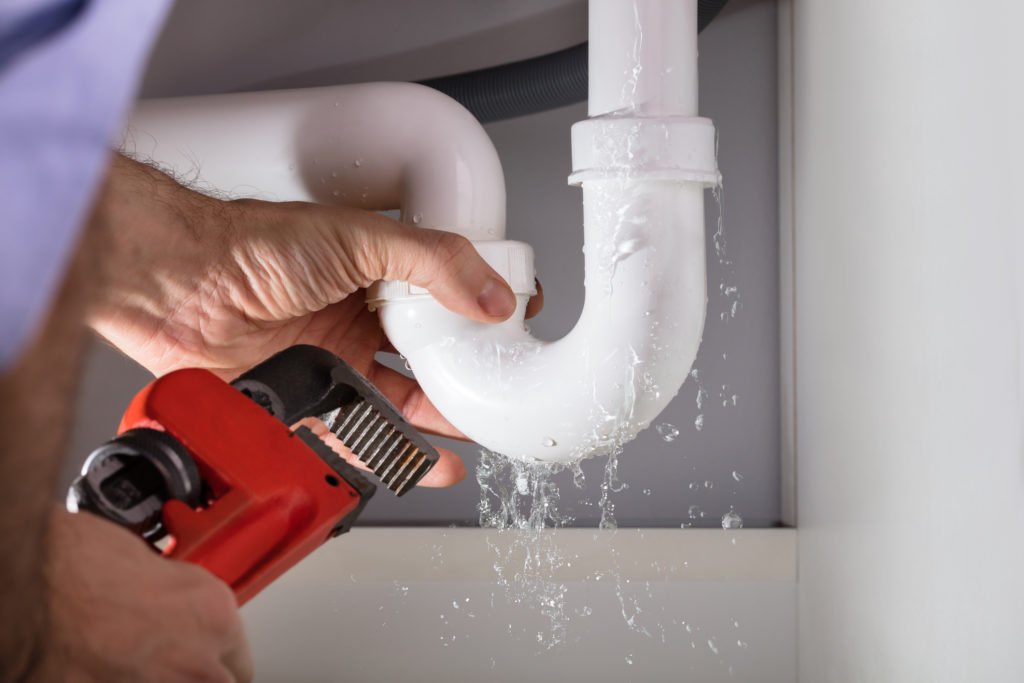 Dealing with a plumbing problem in the middle of the night or over the weekend is never fun, and while many plumbing problems can wait until a more convenient time, like leaking faucets or noisy toilets, major problems like sewer backups or burst pipes need immediate attention. Here are some signs that your problem cannot wait and you need an emergency plumber as soon as possible:
Your water is not flowing or has seriously reduced pressure
You hear water flowing or dripping behind a finished wall
You notice burst pipes or a lack of water after freezing temperatures
A drain is moving slowly, gurgling, clogged, or backing up
Your main sewer line is clogged or backing up into your home
You have no hot water
Your water heater is leaking or has failed
Your sump pump is no longer working or your basement is flooding
You smell sewage or gas odors
When you need a professional plumber right away anywhere in Philadelphia, PA or the Delaware Valley area, turn to our team at Len The Plumber. We work with your schedule, and we offer same day service with no emergency fees.
Call (800) 950-4619(800) 950-4619 or contact us online to schedule service today.
Why Choose Len The Plumber for Emergency Plumbing Services?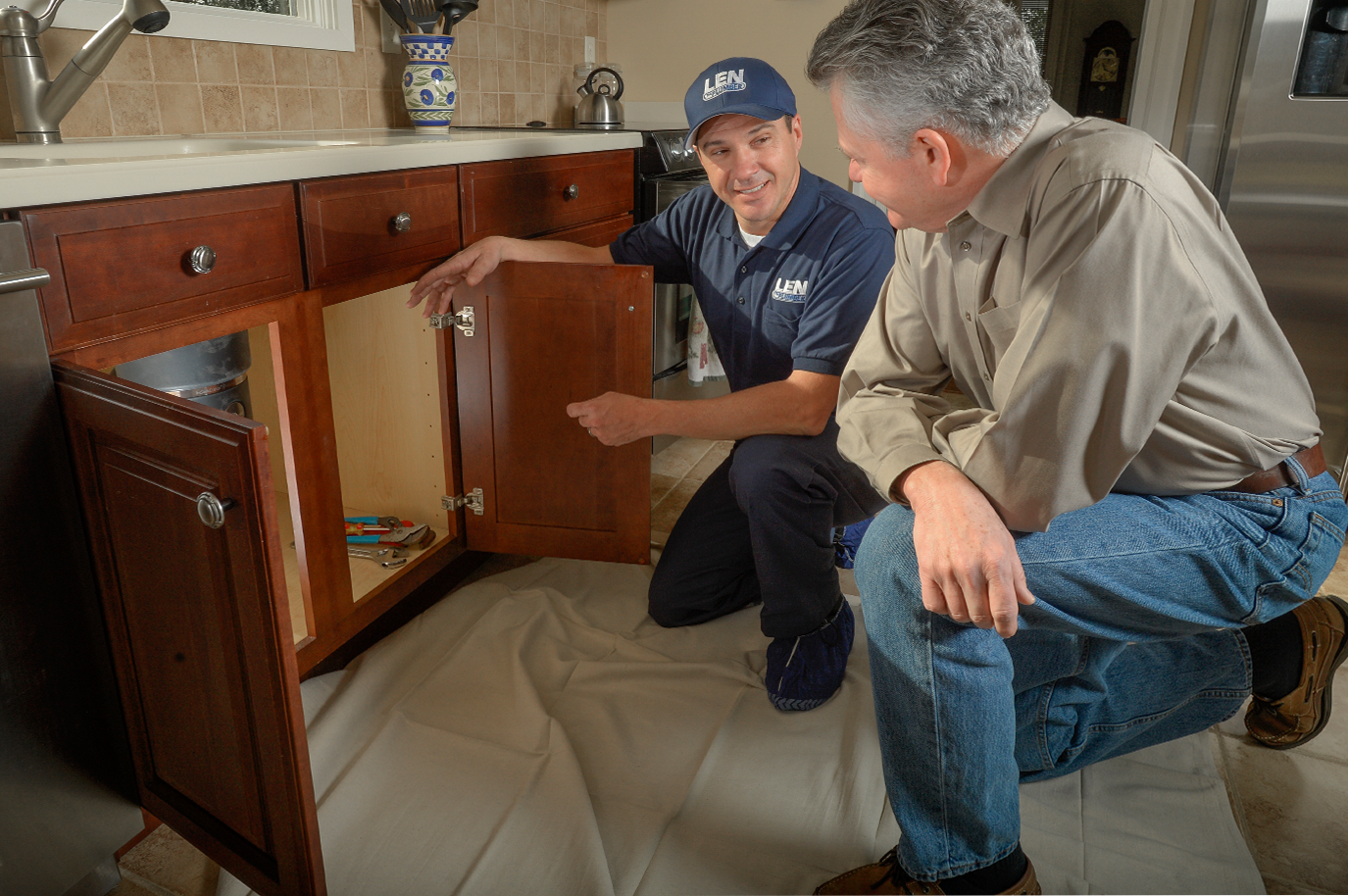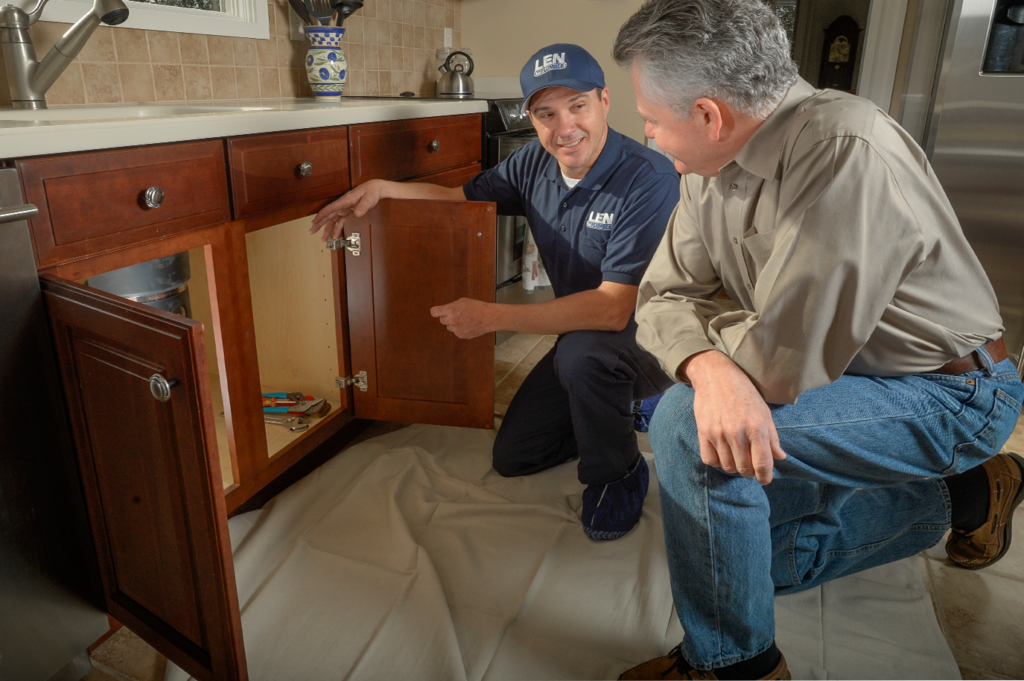 Whether you need a same day plumber on Saturday morning or Wednesday night, our team is always standing by to provide exceptional plumbing solutions for your Philadelphia or Delaware Valley area home. Our expertise, speed, and reliability are reasons why your neighbors have consistently chosen Len The Plumber for over two decades.
When you call Len The Plumber, you can expect:
Certified and experienced local plumbers
Upfront written estimates before work begins
Evening and weekend service at no extra charge
Follow-ups to ensure your complete satisfaction
Our friendly and courteous technicians will listen to your needs, treat your home with respect, and resolve your clogs and leaks so you can get back to the comforts of an effective plumbing system!
Finding an emergency plumber in the Philadelphia & Delaware Valley area has never been easier—contact Len The Plumber today for same day service, 7 days a week. Call us at (800) 950-4619(800) 950-4619 or schedule service online and our experienced plumbers can be by your side the very same day!