While the pipes in your home are designed to last for decades, they will inevitably require replacement to keep your plumbing system in the best working condition. If you suspect your home will need repiping services soon, Len The Plumber has highly skilled plumbing technicians available to take on the challenge. Our repiping experts proudly serve more than 60,000 families throughout the Philadelphia and Delaware Valley region each year, offering the state-of-the-art repiping solutions they need to restore their plumbing systems.
If you're seeking whole-home repiping services in Philadelphia, look no further than Len The Plumber for the expert solutions you need. Call (800) 950-4619 to schedule repiping services in the Delaware Valley region today!
Signs Your Delaware Valley Home Needs Repiping
It's only natural that the pipes you use each day will experience wear and tear with time. But when aging pipes have passed the point of repair, the only answer left is a replacement. The following are just some of the signs that homeowners should watch out for that will indicate it's time to consider repiping services for their Philadelphia-area home:
The moment you notice the signs of needed repiping services, it's imperative that you contact a knowledgeable plumber to remedy the problem. Schedule repiping services in Philadelphia by calling (800) 950-4619 today!
Our Philadelphia-Area Repiping Services
When replacing old, corroded pipes with new ones, our plumbers recommend upgrading your piping to an exceptionally durable material resistant to corrosion and damage. Our team has experience installing, repairing, and servicing a wide variety of piping materials, including: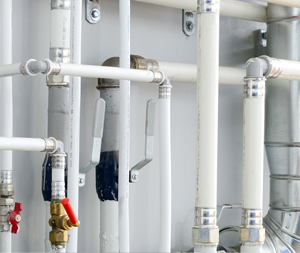 PEX piping
Copper piping
PVC or CPVC piping
And more
Our plumbing professionals work closely with each customer to determine the exact piping material that's best-suited for meeting their daily plumbing demands.
Allow us to help restore your Delaware Valley home's plumbing system by calling (800) 950-4619 to schedule repiping services today!

Schedule Repiping Services in the Philadelphia & Delaware Valley Area!
At Len The Plumber, we are strongly committed to offering superior customer care, communication, and same day service solutions. To ensure our customers are completely satisfied with our repiping services, we guarantee:
Certified, quality plumbers at every service appointment
Prompt arrival at a time that's convenient for your schedule
No overtime, evening, or weekend service fees
Upfront, honest service estimates with a complete explanation of work
Available same day service, seven days a week
Don't trust just any team with your repiping service needs. Contact Len The Plumber at (800) 950-4619 to schedule emergency repiping services in the Philadelphia and Delaware Valley region today!