Leaking water pipes aren't always as easy to discover as you might think. Since your pipes are out of sight, you may not notice until you get your next utility bill or see water damage on your walls and ceilings.
Don't let a hidden leak wreak havoc on your home: Len The Plumber offers the professional leak detection and repair solutions that residents in the Philadelphia and Delaware Valley area have trusted for over 25 years. We have the most advanced testing equipment available and can detect leaks with extreme precision.
Our highly trained plumbing technicians use advanced tools and techniques to address the root cause of your leak to provide the long-lasting water line repair you need for a reliable water supply.
Request same day leak detection and repair services in Philadelphia or the Delaware Valley by contacting Len The Plumber at (800) 950-4619(800) 950-4619 today!
Signs You Have a Hidden Leak in Your Delaware Valley Home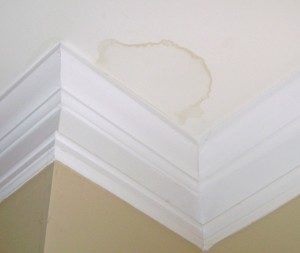 Finding a leak in your home isn't always as simple as stepping into an unexpected pool of water. It's important to be on the lookout for other signs that indicate there may be a hidden leak within your system, including:
Low water pressure: Abnormally low water pressure can be a sign that water is leaving your system through a leak before it reaches your plumbing fixtures.
Visible water damage: If you notice obvious water damage to your walls or ceilings, you need a professional to locate and resolve the damage.
High water bills: A spike in your water bill without increased usage usually means you have a hidden leak.
Mold and mildew: The presence of mold and mildew means excess moisture around the home, likely from a water leak.
What To Do if You Have a Hidden Leak
Have you noticed the signs of a hidden water leak affecting your plumbing performance?
The first step you need to take is to shut off the main water supply to prevent further damage to your system. Here's how:
Find the main shut-off valve for your water supply. It's usually located near the main water pipe leading into your home.
Shut off your water by turning the valve clockwise.
Turn on all the faucets in your home to flush the remaining water out of your system.
After you've successfully shut the main water valve, it's time to contact a knowledgeable plumbing professional.
Schedule leak detection and repair services in Philadelphia or the Delaware Valley by calling Len The Plumber at (800) 950-4619(800) 950-4619 today!
Leak Detection, Testing, and Repair in Philadelphia & the Delaware Valley
At Len The Plumber, our technicians expertly use various tools and techniques to deliver long-lasting leak repair solutions. Relying on our advanced camera pipe inspection equipment, our team will pinpoint the root cause of your leak to deliver the right repair.
Common causes of water leaks include:
Wear and tear over time
Shifting or settling soil
High water pressure
Freezing and thawing ground
Water line corrosion
When you suspect a leak has compromised your water pipes, don't hesitate to contact the plumbing professionals at Len The Plumber. Call (800) 950-4619(800) 950-4619 to request leak detection and repair online for your Philadelphia or Delaware Valley home today!

Why Choose Len The Plumber?
For over 25 years, Len The Plumber has proudly served Philadelphia and Delaware Valley area. Offering top-quality solutions to more than 60,000 families each year, we are confident in our team's ability to go above and beyond to deliver exceptional service to each of our valued customers. You can always count on our team for:
Same day service, seven days a week
No extra overtime, weekend, or emergency service fees
120 professionally trained plumbing technicians equipped with fully stocked service trucks to resolve your issue on the first service visit
Upfront service estimates with zero surprises
If you need leak detection and repair services near Philadelphia and the Delaware Valley, turn to Len The Plumber for the superior solutions you deserve. Call us at (800) 950-4619(800) 950-4619 to request leak detection and repair today!