Radiators are among the oldest home heating systems still in use today. Whether you need to repair your historic home heating equipment or you're looking to install an efficient, low-maintenance radiator in your modern home, Len The Plumber has you covered.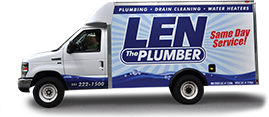 Our plumbing company has 24 years of local experience installing, repairing, and replacing radiators throughout the Delaware Valley and Philadelphia area. Whether you have an older home in Doylestown or a brand-new construction in Newtown, our team has the industry experience to bring you the custom radiator services you need!
Need high-quality radiator service in the Delaware Valley and Philadelphia area? Call Len The Plumber at (800) 950-4619(800) 950-4619 or contact us online to schedule your appointment today! We offer same day and 24-hour emergency radiator service at no extra cost!
Residential Radiator Installation in the Delaware Valley & Philadelphia Area
Are you looking to install a new heating system? Radiators are ideal for historic properties that lack ductwork. They also create more comfortable rooms in modern homes, heating spaces from the ground up instead of swirling heated air around above your head.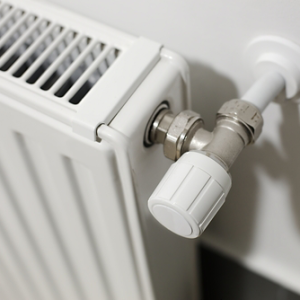 The three primary types of residential radiators we install include:
Steam radiators: In this system, water is heated to a boil. The resulting steam then funnels throughout freestanding cast iron radiators, ceramic radiators, or a baseboard steam system. At Len The Plumber, we install ceramic radiators and baseboard systems. Cast iron is no longer installed in new homes.
Hot water radiators: With this type of heating system, a continual flow of hot water is used to warm homes.
Electric radiators: These function similarly to steam radiators, but they heat special mineral oil instead of water. Electric radiators are usually installed as individual units, rather than a central system, allowing you to turn them on and off as needed. They are best suited for home add-ons, converted garages and attics, and other spaces not tied to the central heating system.
For expert radiator installation in the Delaware Valley and Philadelphia area, call us at (800) 950-4619(800) 950-4619 or schedule your appointment online today! We offer flexible financing options to fit any budget!
Residential Radiator Repair in the Delaware Valley & Philadelphia Area
With proper care, your home's radiators should function efficiently for many years. While significant problems are rare, your radiators may break down occasionally, leaving you without heat until you resolve the problem. Here are some of the top reasons to schedule radiator repair with Len The Plumber:
Trapped air: You can tell your radiator has trapped air if the bottom half is sufficiently warm, but the top half feels cool. Fixing the issue involves bleeding the regulator and checking for the underlying cause to prevent it from happening again.
Sludge buildup: Feel around the outside of your radiator. If you find patchy cold spots, sludge buildup or rust could be blocking the proper flow of water within the pipes. A system flush can clear out the pipes to restore proper function.
Noisy operation: An overheated boiler is the most common cause of loud noises coming from your radiator. This can happen if the temperature is too high or limescale has built up inside the boiler. We can help determine the proper temperature to set your boiler or remove limescale if necessary.
For 24-hour radiator repair in the Delaware Valley and Philadelphia area, call your friendly, local experts at (800) 950-4619(800) 950-4619 or contact Len The Plumber online! You should never have to wait to get the radiator services you need – call today!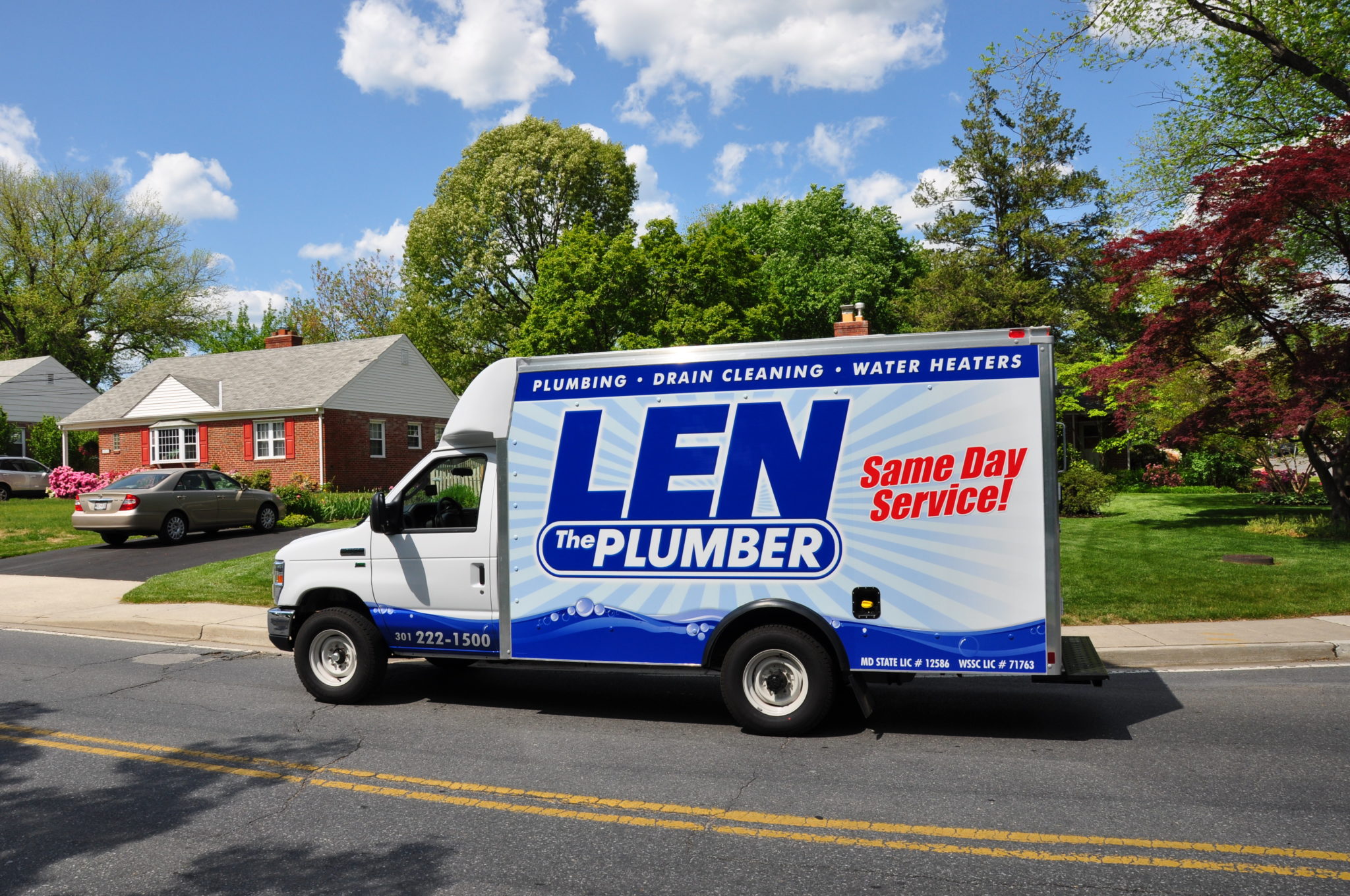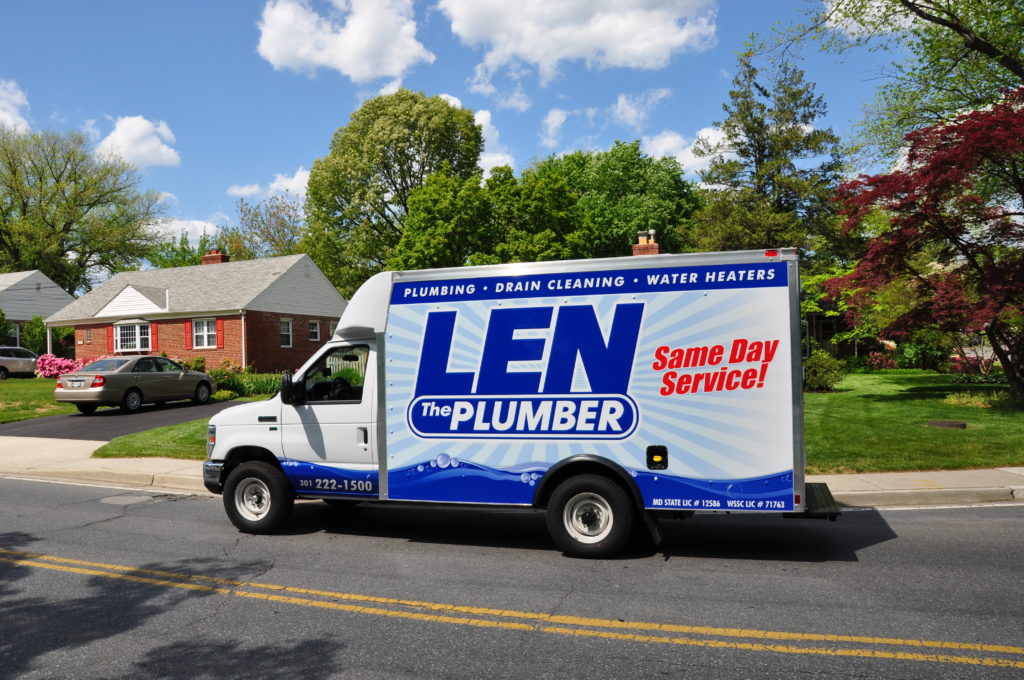 Residential Radiator Replacement in the Delaware Valley & Philadelphia Area
Be on the lookout for signs that your radiator is failing. If you notice leaking, rust on the exterior of the radiator, loud clanging sounds from the pipes, or abnormal temperature fluctuations, it may be time to consider a radiator replacement.
If you currently have a traditional cast iron radiator standing against the wall in each room of your home, you may be pleased to learn that modern, flat-paneled radiators are available today. These sit flush with the wall or are mounted to the wall for a more discreet design that blends in seamlessly with your decor. Modern radiators are also more efficient, making it easy to keep your home comfortable while lowering your monthly heating bills.
Wondering if now's the right time for radiator replacement? Call Len The Plumber at (800) 950-4619(800) 950-4619 or contact us online for expert answers on your home's heating solutions!
Frequently Asked Questions About Radiators
From properly sizing your radiator system to flawless installation, repairs, and maintenance – our team of experts has seen it all. We've put together some of the most common questions we receive about radiators, from homeowners just like you.
What is a radiator?
Radiators are designed to heat your home by means of convection, transferring heat to the air around it. In order to do this, your radiator draws in cool air from the bottom and then heats it by passing it over radiator fins, discharging the warm air from the top.
How do I know if my radiator is a steam or water system?
The easiest way to determine whether your radiator is a steam or water system is to look at the pipes. If you only see one pipe coming from your radiator, it's a steam system. Two pipes will typically indicate that it's a water system, returning the condensed or cooler water to the boiler from the second pipes.
Can I paint my radiator?
Yes! Just be sure to use quality paint that will withstand high temperatures. The paint should be formulated for high temperatures, such as high-heat aerosol enamel or non-aerosol oil-based, high-heat enamel. It's a good idea to use a primer as well.
Why is my radiator leaking?
A loose or damaged spindle can cause your home's radiator to leak, which can usually be resolved by simply tightening the gland nut. If water is still leaking after you tighten the gland nut, you can try wrapping some thread seal tape around the spindle.
More questions?Contact our knowledgeable team today by calling (800) 950-4619(800) 950-4619 and we'll get you the answers you need – guaranteed!
Schedule Radiator Services in the Delaware Valley & Philadelphia Area
At Len The Plumber, our team of radiator service experts is skilled at installing new units, troubleshooting problems with existing systems, and replacing outdated radiators with modern equivalents. Whether you live in the Delaware City Historic District or a modern home in Kennett Square, let us provide the radiator services you need. Your satisfaction is guaranteed, so feel free to call us with complete confidence!
When you choose Len The Plumber for radiator service, you can always expect:
Flexible financing options, with approved credit
Same day and emergency service at no extra cost
Fully licensed, insured, and bonded plumbers who will prioritize your needs while always treating you and your home with respect
The highest-quality workmanship and solutions!
We invite you to check out our excellent reviews and our exclusive offers to see why our customers love us and why we're a leading plumbing company throughout the Delaware Valley and Philadelphia area, including in:
For unmatched radiator installation, repair, or replacement service in the Delaware Valley and Philadelphia area, call (800) 950-4619(800) 950-4619 or contact Len The Plumber online today!