Traditional & Trenchless Sewer Replacement Methods Available!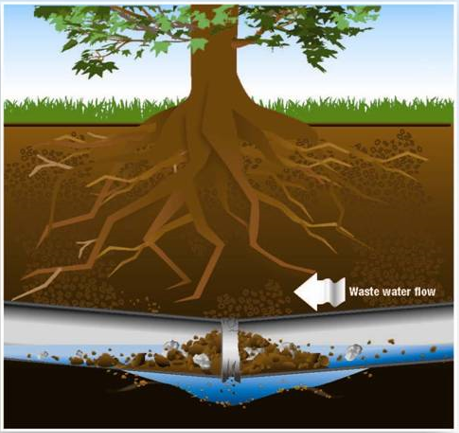 Have you noticed the signs of sewer pipe damage? Or maybe another plumber has determined your sewer pipe needs to be replaced? Regardless of where you are in your search for sewer line replacement contractors, Len The Plumber is here to help. Our experienced team of plumbers handles five sewer and excavation jobs per day, so we mean it when we say we're experts!
Don't wait to address sewer line problems—avoiding the repairs can cause serious water damage, not to mention the general inconvenience of being completely without your plumbing system for days on end. That's why Len The Plumber offers free video pipe inspections, free sewer line replacement estimates, and same day plumbing rooter service.
Read about our sewer line replacement services below, and give us a call to tell us about the issues you're experiencing. You can reach us at (800) 950-4619(800) 950-4619.
Need Help Fast?
We offer free estimates and a 2-hour response time on all main drain and sewer line emergencies! Call us now at (800) 950-4619(800) 950-4619.
What Is Your Sewer Line?
Many Philadelphia homeowners don't know the difference between their drain pipes, sewer line, and water line—and with fairly good reason. You don't need to know a whole lot about your home's plumbing systems until you have a problem! The water line is easy to understand—it's what brings water into your home from either a public water system or a private well.
In your home, each plumbing fixture has a drain—your sinks, tubs, showers, and toilets all have drain pipes to get the water out of your home. All of these drain pipes feed into one main sewer line that carries water and waste out of your house and toward the street, where your home's sewer line meets the public water treatment system. Because your sewer line is connected to every drain in your home, major backups occur when the line is clogged or damaged.
Signs Broken Sewer Pipes at Homes in Philadelphia or the Delaware Valley Area
Wondering how you can tell if your issue is just an isolated clogged drain or a main sewer line problem? If you've only noticed one slow drain or toilet clog, you likely don't have a sewer issue. When your main sewer line is clogged, water backs up at the lowest point in your house (toilet, basement, laundry room, etc.) and if you run any water, the backup gets worse. Here are a few questions to ask yourself if you're unsure:
When you run water from a different location than the backup you noticed, does the problem get worse?
Do you have multiple clogged drains in your basement or lowest level of your home?
If you answered yes to one or both of these, it's more likely that the problem is with your sewer line rather than one or two individual drains.
Read about warning signs of main line clogs »
Please note that main sewer line clogs are an emergency, as running any water in your home will cause water and sewer backups to get worse.
Call Len The Plumber at (800) 950-4619(800) 950-4619 immediately—we'll respond within 2 hours to provide the emergency sewer and drain rooter service you need!
Is Sewer Line Replacement Covered by Homeowners Insurance?
Many homeowners are surprised to learn that they are responsible for their sewer lines up to the property line—typically, you must handle sewer line issues that occur anywhere from your home to the main sewer line under the street. Check your home's policy for confirmation, but generally homeowners are responsible for the cost of the actual pipe replacement and trench digging (and labor associated with it). Some homeowners policies will cover damage caused by the problem, but not the problem itself.
Can I Replace a Sewer Pipe Without Trench Digging?

In many cases, yes! As long as your sewer pipe isn't completely collapsed or sagging, you can opt for trenchless sewer replacement. With this method, a cable is inserted into the damaged sewer line to pull the new sewer line into position. This bursts the old pipe while putting the new one in its place without trench digging or damage to your property. The only digging needed is for small access holes—otherwise, you'll hardly be able to tell that the work was done.
Learn more about trenchless sewer repair »
Choose a Sewer Line Replacement Company Wisely
When you need something as serious as sewer line replacement, you don't want to choose the wrong plumber. Len The Plumber is a top-tier rooter plumbing company in the Philadelphia area. Plumbing is all we do, so we're experts in our field. We can solve any plumbing or sewer line problem you're facing—guaranteed! Plus, we never charge overtime fees or diagnostic fees for sewer line replacement estimates, so you won't have to pay extra on top of the actual work. We also have financing options available to help make service more affordable.
We serve the Philadelphia metro area and several nearby counties. See our complete list of PA and DE service areas here »
Leave it to the experts—call Len The Plumber at (800) 950-4619(800) 950-4619 now if you need sewer line replacement in Philadelphia or the Delaware Valley area!