Everyone knows that clogged drains cause that sinking feeling when you're washing your hands or taking a shower and water starts pooling in the tub, shower, or sink.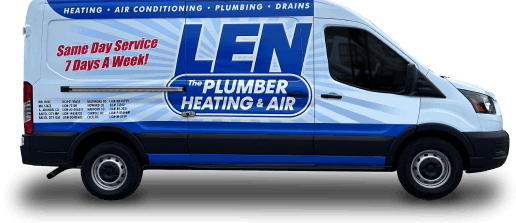 While the first instinct for many is to reach for a chemical drain cleaner, this can actually damage your plumbing system further! Before you pour those corrosive chemicals down your clogged drain, call Len The Plumber instead!
Our drain clog experts service Montgomery County, Prince George's County, Charles County, and Washington, D.C.
At Len The Plumber, we want to help you avoid clogged drains. All of our Washington, D.C., plumbers are clogged drain cleaning pros, and our technicians are available to clean out drain clogs.
If you have a slow drain, don't wait — fill out the form to the right or pick up the phone and call us today — we'll have your clogged drains cleared up in no time!
Need Help Fast?
We offer upfront pricing and estimates and a two-hour response time on all main drain and sewer line emergencies! Call us now at (800) 950-4619(800) 950-4619.
Our Clogged Drain Services
At Len The Plumber, we've seen all kinds of clogged drains. Let's face it — there are not many things more frustrating than a clogged or slow drain in your bathroom or kitchen! That's why we offer fast, full-service drain cleaning seven days a week throughout the D.C. area. Call us today if you have: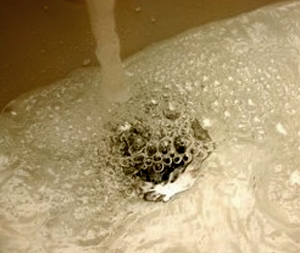 Clogged bathroom sinks
Clogged tub drains
Clogged kitchen sinks
Clogged garbage disposals
Slow drains
Clogged sewer lines
Clogged drains often cause people to reach for an over-the-counter drain cleaning solution, but chemical drain cleaners contain incredibly caustic chemicals that can actually eat away at your pipes and can be extremely dangerous when mixed. Your best bet is to contact a local plumbing company like Len The Plumber!