Water softeners are often seen as a luxury, or an extra expense that isn't needed in your home. But what if we told you one of the major long-term benefits is saving money, and at the end of the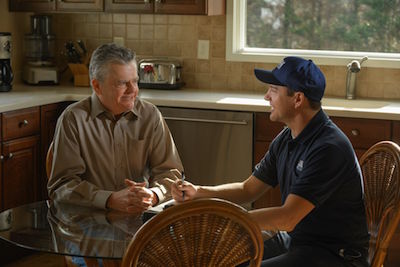 >day, cleaner water?  After reading the benefits below, you will begin to realize that the investment in a water softener could be completely worth it!
A water softener can prolong the life of your appliances.

There are many harsh minerals, such as magnesium and calcium, found in hard water that cause major buildup on all water-using appliances. This includes your ice maker, dishwasher, laundry machine, faucets, showerheads, and even your coffee maker!  With constant hard water running through your appliances, it causes damage internally and overtime reduces the efficiency of the appliance itself.
Installing a water softener will save you money on your energy bill.

Any water heater that is protected by a water softener can reduce your yearly energy cost of that appliance by 22%-29% ! Additionally, your water will heat faster due to the efficiency.
Clothes and dishes will actually look clean after installing a water softener.

Can't get those whites white enough or does the coloring in your clothes seem to fade? How about the white spots or streaks you find on your glasses after they've gone through the dishwasher?  Believe it or not those are all results of having hard water!  Once you've installed a water softener, this problem nearly diminishes.
With the elimination of harsh minerals, your skin will glow and your hair will be softer.

While this isn't the most important benefit, it could be to some! The minerals in hard water can clog your pores, and often leave your skin feeling dry.   Soft water allows your skin to produce its natural oils, which will leave your skin feeling hydrated.  The same goes with your hair!
If you're wondering what kind of minerals are found in your water, we have an answer for you.  Simply give us a call or schedule an appointment online and one of our technicians can take a water sample—results are instant!  Always remember that we're here to provide you with Same Day Service, 7 Days A Week.