Why Choose Len The Plumber?
Len The Plumber is a full-service plumbing and HVAC company serving the entire Baltimore, Washington, D.C., Northern Virginia,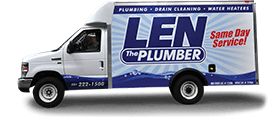 New Jersey, Delaware, and Philadelphia areas. We provide professional, same day service seven days a week. Additionally, we offer HVAC services in select markets as Len the Plumber Heating & Air. Our plumbers and HVAC technicians work around your schedule and never charge extra for same day, evening, or weekend appointments.
learn more
What to Expect
From Len The Plumber
Plumbing and HVAC
Experts
We can handle any plumbing or HVAC problem, guaranteed.
Zero
Surprises
You'll get a profile of your plumber before they arrive so you know who's coming, and they'll show up on time (every time).
A Local
Team
We dispatch plumbers from their homes so they can get to you quickly. Your plumber might live right around the corner!
Fully Stocked
Trucks
We provide our plumbers with everything they need to solve your problem on the first trip.
Respectful
Service
Our plumbers are friendly, considerate professionals who will treat your home and family with kindness.
Learn More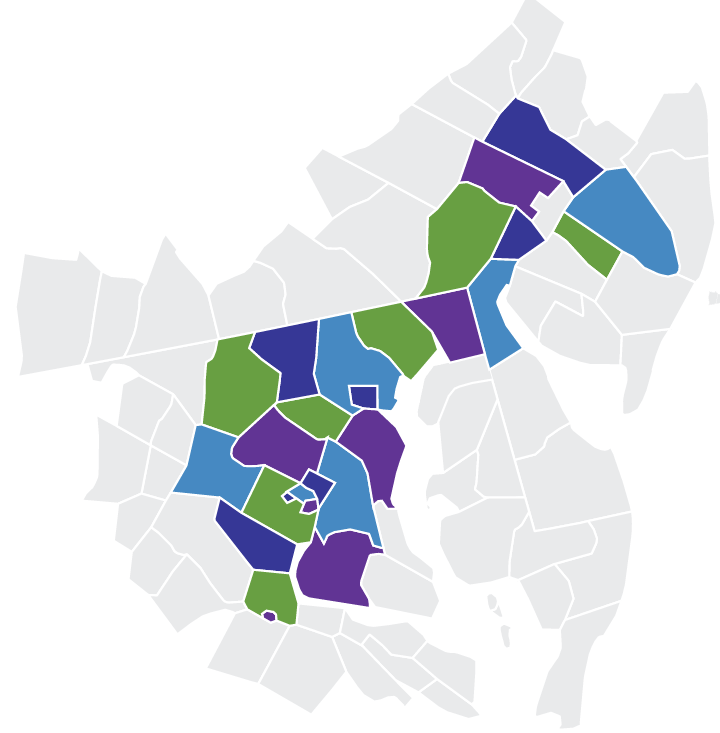 We Deliver Prompt, SAME DAY, 24/7 SERVICE To Your Home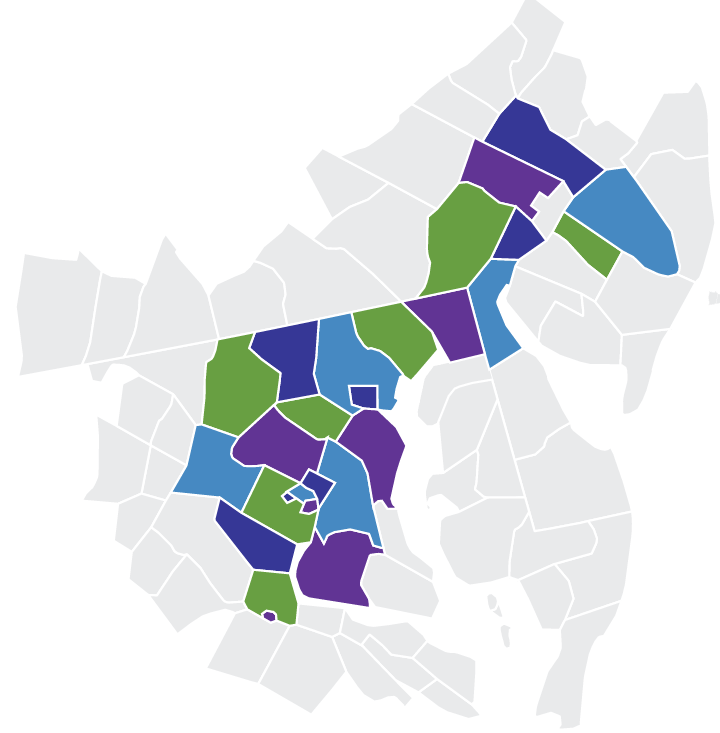 Our multiple service locations make it easy to deliver prompt, same day service. No matter where you live, we're already in your neighborhood. Our trucks are always fully stocked to fix whatever plumbing or drain cleaning problem we encounter. Our certified plumbers will be able to help you no matter how big or small the problem is.
Baltimore
Washington, D.C.
Delaware
Philadelphia
Northern Virginia
New Jersey
Our Air Conditioning and Heater Repair, Maintenance, and Installation services are within:
Baltimore
Washington, D.C.
Philadelphia
View SERVICE AREAS
"Len the Plumber has incredible service! They've been doing work at my home for years and I've never been disappointed. Justin is by far my favorite technician! He's very knowledgeable about his job, takes the time to look after your needs and ensures your happy with his work. He's outstanding!! I'd recommend Len the Plumber to anyone who has a plumbing need. You won't be disappointed!! "
-Dawna C.
"Beginning to end of experience was fantastic! Initial service agent who took my call was friendly and personable. Got me set up for an appointment same day — on a Saturday — no extra charge. And boom, two hours later, Nelson showed up. Nelson listened intentfully, got the picture/scope, got us our quote and we were off to the races. Courteous, fast, clean, insightful, and professional. Thanks, Nelson! "
-Brian K.
"He listened to what I needed to have done, provided multiple solutions and allowed me to make a decision without trying to influence one solution over the other. The freedom to make the choice I desired is very important to me. The work was excellent and I am very satisfied."
-Frederick D.
Read More
Frequently Asked Questions
We Can Handle Any Plumbing or HVAC Service—Guaranteed!
Plumbing
Drain & Sewer
Water Heaters
Wells
Reliable Plumbing Repair & Installation
From minor maintenance to massive repairs, our team can do it all. We focus on providing comprehensive, long-lasting solutions rather than quick fixes, and we always explain our work before we start so you understand what's happening and why. We can provide repair services for:
Ceiling or wall leak
And more
Need a new plumbing fixture or pipe installed? No matter what type of plumbing job you have in mind, we're happy to handle it. We can install:
No matter what plumbing repair or installation help you need, Len The Plumber is ready for the job. Give us a call at (800) 950-4619(800) 950-4619 for same day service.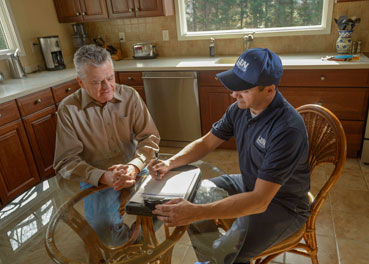 Drain Cleaning & Sewer Line Repair
There are few things more frustrating than a clogged or slow drain—or, even worse, an overflowing sink or tub because the drainage is backing up. At Len The Plumber, we can solve any of your slow or clogged drain problems. If you notice many of your drains are having problems, the problem could lie with your main sewer line. But don't worry—we can handle that, too!
Our sewer and drain services include:
Sewer line problems can be overwhelming, but you can rest easy knowing you're in good hands with Len The Plumber. We don't charge extra for emergency services and we can be at your home the same day, so you'll never have to deal with an overflow or clog alone.
Call (800) 950-4619(800) 950-4619 now for same day sewer and drain services!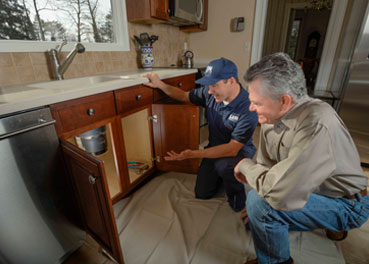 Water Heater Services
Is your water heater failing to reach the temperature you need to clean dishes, wash your laundry, or take a hot shower? Is your tank leaking, or have you recently realized it's time for a replacement? We offer complete water heater repair, installation, and maintenance services for local homeowners. We can repair or install:
From sediment buildup to cracked tanks, we've dealt with just about every water heater issue under the sun. Call the experts today at (800) 950-4619(800) 950-4619.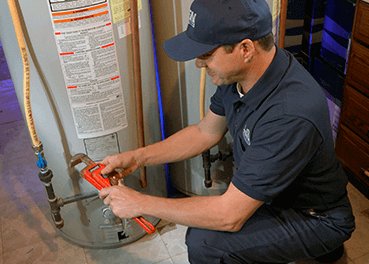 Well Water System Services
At Len The Plumber, we know well water systems can be complicated. That's why we have specialists on staff to handle them! Whether you need a new well pump, replacement piping, a water conditioning or filtering system, a new storage tank, or help restoring your water pressure, our experienced well water service technicians can help!
Our well water services include:
Storage tanks and controls
Do you need a team of specialists to help maintain your well water system? Give Len The Plumber a call today at (800) 950-4619(800) 950-4619 for same day service!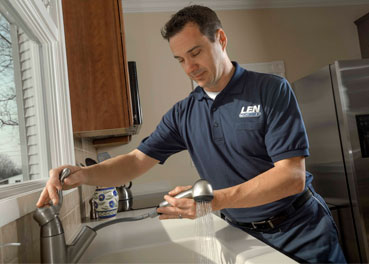 Air Conditioning and Heating Services
Our HVAC technicians are standing by to handle any Air Conditioning or Heating repair, maintenance, or installation job. Currently servicing in Baltimore, Washington D.C., and Philadelphia markets only.
Len The Plumber BY THE NUMBERS
22
Years Serving the Mid-Atlantic
60,000
Families Served Each Year
5 / Day
Sewer & Excavation Jobs
Plumbing Is All We Do