Your Local, Full-Service Plumbing & HVAC Provider in Baltimore, MD
When you have no heating or air conditioning, a clogged drain, or a burst pipe at home, it'll disrupt your routine. Len The Plumber Heating & Air offers reliable plumbing, sewer and drain, heating, and cooling services to restore comfort and proper function to your home as soon as possible.
With over 25 years of dedicated service, our highly trained technicians work hard to simplify home
services for the Baltimore families we serve. You can always count on our team!
24/7 Emergency Plumbing Repair
Do you have a plumbing emergency that needs attention now? With Len The Plumber Heating & Air, you
don't have to worry about paying extra fees.
We offer 24/7 emergency services because we know how quickly water damage can happen. Our team
can help with any emergent plumbing issue, such as:
24/7 Emergency Heating & AC Repair
It's uncomfortable and can be dangerous to wait for heating or cooling repairs, especially in the extreme
temperatures brought on by winter and summer. That's why Len The Plumber Heating & Air provides
24/7 emergency HVAC repair.
Signs you need emergency service include:
Low or no airflow
A malfunctioning thermostat
Rapid HVAC system cycling
Banging or other strange noises from your AC
Hissing or other strange noises from your heating system
Discover the Benefits of the Whole-Home Service Plan
Routine plumbing and HVAC maintenance help keep your equipment running in peak condition so you
can enjoy longer-lasting systems and lower energy bills. We designed our Whole-Home Service Plan to
provide the preventative maintenance your systems need to avoid costly breakdowns and repairs.
Plus, when you sign up for the Whole-Home Service Plan, you receive a 15% discount on repairs and
priority service, so you'll never have to wait long for an experienced technician to arrive at your home.
Schedule Home Services in the Baltimore Area Today
If you're looking for HVAC and plumbing experts who offer a high-quality customer service experience,
reach out to our team at Len The Plumber Heating & Air. We always provide upfront estimates before any work begins.
Schedule a plumbing or HVAC service online or call (800) 950-4619(800) 950-4619 today!
What to Expect
From Len The Plumber Heating & Air
Experienced
Technicians
Our team has the skills and expertise to solve any HVAC or plumbing problem—guaranteed.
High-Quality
Experience
From smart solutions to unbeatable customer service, our top goal is to deliver services that impress.
Simplified Home Services
We're a one-stop shop, so you can easily find, choose, and save on all your home service needs.
24/7 Availability
& Reliability
We're always ready to provide plumbing and HVAC repairs when you need them most.
Upfront
Pricing
We quote the price you'll pay before work begins and don't charge extra for overtime, evenings, or weekends.
Read More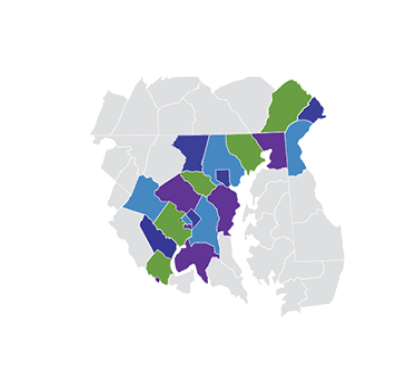 We Deliver Fast, Expert Service
When You Need Us Most
We have multiple service locations, so it's easy to deliver prompt home services. Our trucks are fully
stocked to resolve any plumbing, heating, or cooling problem. No matter how big or small the issue is,
our certified technicians can help.
RECENT CUSTOMER REVIEWS
"Had a backup in the garbage dispenser sink, which backed up the dish washer, making it impossible to use either. Josue was really professional, walked me through all the options and also showed how he was fixing the issue. Would definitely use them again in the future."
-Mahesh Narayanan
RECENT CUSTOMER REVIEWS
"Ray Kinkel was early and completed the job in good time and gave a clear explanation of the issue and what needed to be done to rectify it"
-John Hutchinson
RECENT CUSTOMER REVIEWS
"Thomas was friendly and did a job well done. I called Len the Plumber and I got exactly what I expected. If I need another Plumber, they will be the one I call, and the company you should call as well."
-Reese Moody
RECENT CUSTOMER REVIEWS
"Company always does a great job! Explained the problem clearly and was done in a jiff!"
-Josh Taylor
RECENT CUSTOMER REVIEWS
"If you can have a positive experience during a negative occurrence, this would be it. Samuel the plumber was so professional, courteous and competent. He arrived promptly, assessed and fixed the problem quickly and left no trace of being there. This is the second time I've needed them and Len The Plumber continues to be at the top of the list!"
-Gail Gibbs
RECENT CUSTOMER REVIEWS
"Len the Plumber with another outstanding service experience! Our technician was able to replace a burnt out garbage disposal and return next day when dishwasher wasn't draining properly. Very professional and trustworthy. Shout out to Ron for great service and for looking out for my dog!"
-Mike Cafarchio
RECENT CUSTOMER REVIEWS
"Very responsive - there were here within 45 minutes of my call. Very courteous and professional. They explained the problem, gave me a price and time estimate, and had it fixed within an hour."
-Colleen Flack
RECENT CUSTOMER REVIEWS
"Had issue with actually getting someone to the house but the tech we had (Chris Mills) was worth the wait. Professional and clear and so helpful with explaining the issue and resolving it right away. Even went so far as to provide recommendations around preventive measures I could take to avoid other issues and how they are done. Could not have been more satisfied with our experience."
-David Hartman
RECENT CUSTOMER REVIEWS
"I have been a continuous customer because the service is always prompt, pricing is always fair and they have some of the best professionals. Shot out to Ryan, Ron, Jason and Jim just to name a few of this company's existing greatness?"
-Mrs. Rudy
RECENT CUSTOMER REVIEWS
"This was one of the best interactions with a plumber I have ever had. Josue was polite and educated. He explained what he needed to do and helped us with any coupons he could to help on the cost of the job. I recommend him to anyone who needs a professional plumber. Thank you Josue."
-Bob Clark
Read More
We Can Handle Any Home Service—Guaranteed!
Plumbing
Drain & Sewer
Air Conditioning
Heating
Len The Plumber Heating & Air BY THE NUMBERS
25
Years Serving the Mid-Atlantic
60,000
Families Served Each Year
5 / Day
Sewer & Excavation Jobs