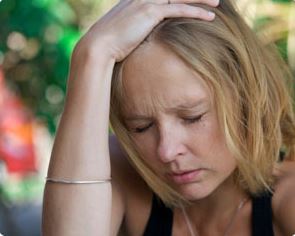 You may have heard the recent news that eight people in our area suffered from carbon monoxide poisoning on Monday morning.
The incident took place in a group home with four residents and four staff members requiring treatment at a nearby hospitals. Alert staff members realized something was amiss and called to report the problem to their local fire department.
How Carbon Monoxide (CO) Enters Your Home
We'd like to take this opportunity to remind you of the importance of having a professional install and maintain any gas line or gas related appliance within your home. For example, an improperly installed gas water heater can lead to serious consequences for you and your family. You may not know this but certified plumbers are also certified gas fitters and certified to know exactly how to deal with gas line maintenance and installation.
The bigger problem is that our senses do not pick up the presence of CO in the air. It sneaks up on you like a cold that's gone through a 7-day incubation period, but with potentially far more serious health consequences. These include dizziness, nausea, headaches, shortness of breath and, in the extreme, death.
How to Safeguard Your Family's Health
If you already have a store-bought CO detector, we can tell you with absolute certainty that it does not provide you with adequate protection. These (the kind you find at local home centers and department stores), are designed to trigger when CO levels reach 70 parts per million. The problem is, by that time, serious side effects can already have occurred.
The kind you want and need are hard-wired CO detectors that trigger at just 10 parts per million, giving you plenty of time to open windows, call the fire department, and safely vacate your home. These "low level CO detectors" should be installed in multiple locations, especially near your gas water heater and bedrooms.
One more way to prevent CO leaks and poisoning is with an annual water heater performance and safety inspection. One of our experienced plumbers will thoroughly inspect your system for signs of wear and tear, corrosion, sediment build-up and, yes, any possible CO or natural gas leaks.
Statistics are great when you're following your favorite ball player or keeping track of the US Olympic medal count. But not when you're counting casualties from an otherwise preventable sickness. Each year, 600 Americans succumb to the effects of CO poisoning, with many more requiring medical attention and hospitalization. Just as we recently witnessed.
Prevention IS the Cure
If your home is not equipped with hard-wired CO detectors, we urge you to have one installed today. Also, call Len The Plumber to ask about a water heater performance and safety inspection, especially if it's been more than a year since your unit was last serviced.