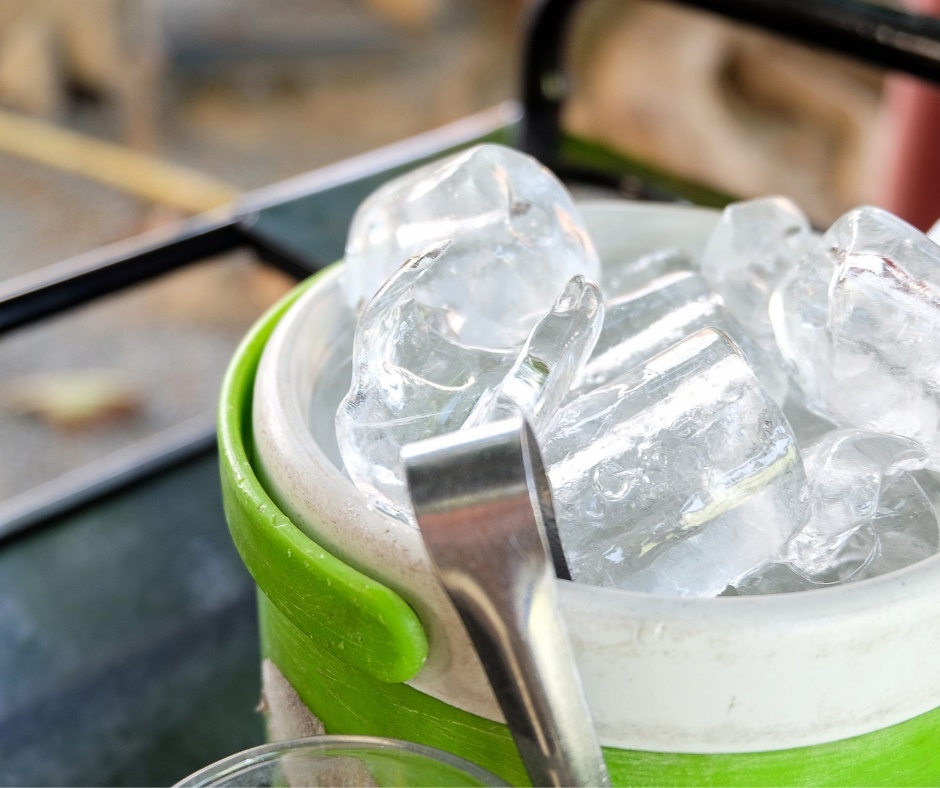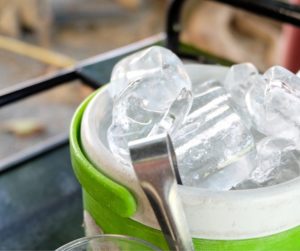 Spring is finally here, and time to start thinking about warmer weather activities. Entertaining with friends and family is fun when the weather is hot, and the drinks are cold. The time is now to make sure your ice maker is in working order and ready for action!
Just as there are dozens of decisions when it comes to buying refrigerators, now cold beverage lovers have a choice when it comes to the shape of ice that works best for their drink.
Here's a look at some of the most popular options when it comes to putting your drink "on the rocks."
Crushed ice/pellet ice
Some home refrigerators offer this type of ice, but they are often made in commercial or stand-alone ice makers. These pellets are popular for an icy soda. They are also good for drinks that don't mind a little dilution since the small pieces melt quickly.
Crescent cubes
Many refrigerator-installed ice makers produce these cubes rounded on one side and flat on the other. The shape is designed to prevent splashing when a liquid is poured on it.
Circle ice
This is a gourmet ice that is round and hollow in the middle. You can find these mostly in portable ice makers or under-counter mounted machines.
Large clear cubes
Slow melting large cubes are perfect for straight drinks like whiskey. Creating the perfect bubble-free ice cube is tricky and requires a specific mold.
Rods
Everyone carries their own personal water bottle now and so specialty ice trays made to create cylindrical ice is a popular way to keep that water cold.
After you've determined what shape you want your ice to take, you need to make sure you have the water to make it happen. Len The Plumber can help with that! Installing your water line to your desired appliance requires expertise to make sure it doesn't leak. Call your Len The Plumber expert and we can have your refrigerator cranking out ice the same day.
Does your current refrigerator fall short on making the amount of ice it used to or do you notice a leak around the bottom of your refrigerator? Try resetting the ice machine. If a reset isn't working, turn off the water to the refrigerator and call our professionals. Leaks and clogs in ice makers can create major water damage if not fixed properly.
If you are in the market for a new refrigerator, check out Energy Star's rankings for the Most Efficient refrigerators for 2019.
For some households that like to entertain or that include several fitness fanatics who use multiple ice-filled water bottles each day, under counter ice machines are the way to go. With all the gadgets designed in modern refrigerators, often times the built-in ice maker takes a back seat and can't keep up with demand. Here's a look at some under counter ice machines and how they rank with Popular Reviews. In most cases you will need a professional plumber to hook up your under counter ice machine.
Whether you are upgrading to a refrigerator with an ice maker, need a fix for your malfunctioning one or want to install an under counter model, our experts at Len The Plumber can have you singing Ice, Ice, Baby in no time. Call today to schedule an appointment.