Do you get your drinking water from an unfiltered tap in your household?
We wouldn't…
Do you buy your drinking water from the store in the form of water cooler containers, gallon jugs, or individual bottles?
That's wasteful….
We suggest filtering your home's water.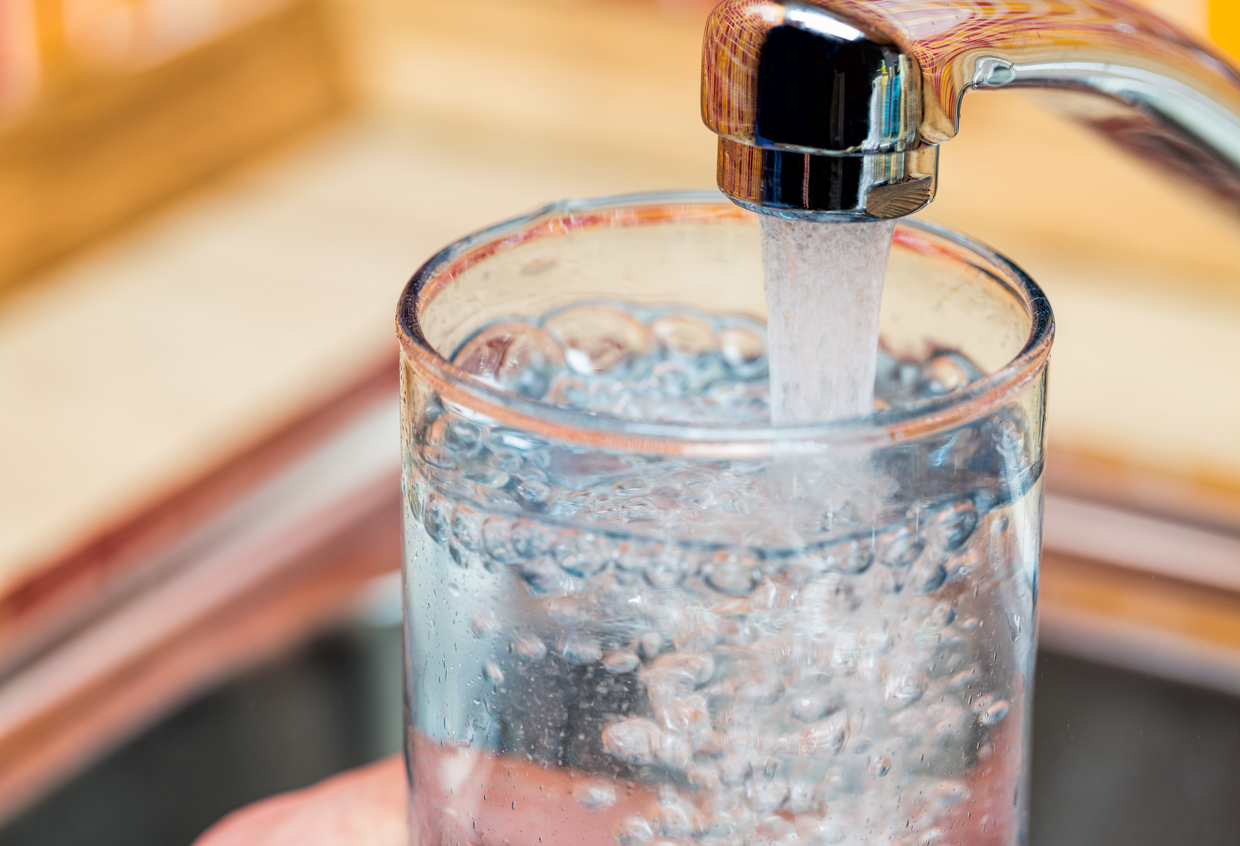 Filtration Removes Sediment
Most tap water contains sediment like dirt, silt, clay, and other debris. The amount of sediment in tap water won't usually pose any sort of health risk.
However, this is what usually causes your water to have an undesirable taste. Water filtration units will have a mechanical filter (usually metal, fabric, or paper) that will remove this sediment and any other unfavorable minerals.
Filtration Removes Pathogens
Not only will mechanical filters remove sediment and other minerals — they'll also remove harmful pathogens! (Wait until you hear what could be in your water…)
Giardia Intestinalis – This name already sounds ugly. The Giardia Intestinalis parasite can be found in water that has been contaminated with animal feces, and can survive in its environment (and you water) for months. It causes Giardiasis, which is an illness that can cause a person to have diarrhea for periods of up to six weeks. Yes, we said six weeks!
Cryptosporidium – This parasite is very similar to Giardia Intestinalis, but this one is resistant to chlorine. Therefore the only way to filter this parasite out of your water is to use mechanical filters with filters marked as "micro-", "ultra-", or "nano-".
Filtration Removes Lead
Unlike sediment and minerals, having lead in your drinking water can be toxic to your health. Lead can get into your drinking water in mainly two ways:
Old plumbing pipes that have begun to rust and decompose can have small pieces (containing lead) break off into the water within them. This lead can usually be filtered out via reverse osmosis filters.
Those who get their drinking water from wells could have a high concentration of lead in their well water. It's important to have a professional plumber test your well water a minimum of once per year to check for lead, pathogens, and a high concentration of any sediment or minerals.