Is your water heater tank warm to the touch (please do be careful)? A warm water heater tank means you are experiencing heat loss, which is wasting energy and costing you money. Consider insulating your water heater — it's one of the easier DIY things you can do to save energy and your hard earned money.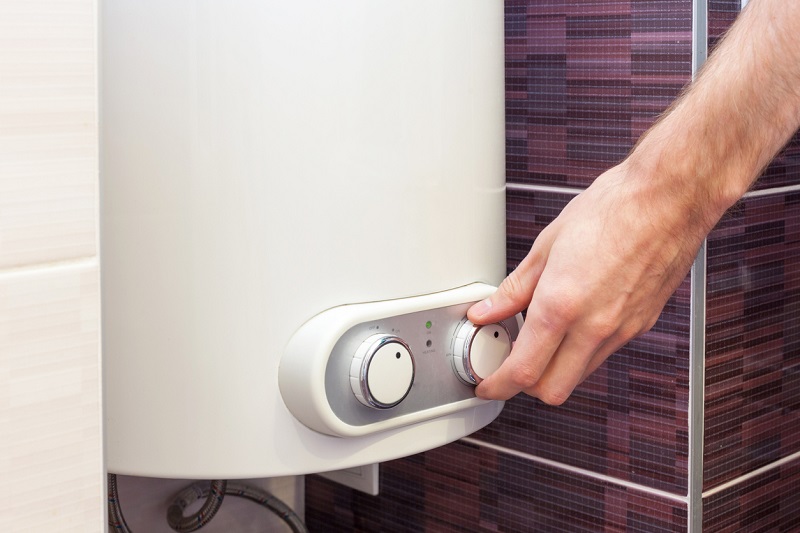 Things to Know Beforehand:
Do not insulate a water heater that is currently leaking. All leaks should be addressed first via repair or full replacement.
Insulation blankets can be purchased for only a few dollars, and some even come in convenient insulation blanket kits with everything you need included.
Homeowners can see equal to or more energy savings than their original investment (insulation blanket) within a single year.
Step-By-Step Guide
Power Down – Make sure there is no power or gas going to the water heater unit. Electric water heaters should be turned off at the electrical panel, while gas heaters should be turned off by turning the gas valve to the "pilot" position.
Measure the Height – Measure your water heater from top to bottom. Cut your insulation blanket to be that exact height. Don't worry about the top of the water heater, as you need this to be open to allow the vent to be unobstructed.
Cut to Fit – Tape your insulation blanket to the water heater for a brief period of time so you can mark (with a marker) where the access panels, gas valves, burners, and pipes are. Remove the blanket, place it on the ground, and begin cutting out these marked areas. To be safe, make the openings around the gas valve and burner area one-inch wider than the actual size.
Final Installation – Use the tape that comes with the insulation blanket kit (or electrical tape) and tape the blanket permanently into place. Make sure all of the openings properly line up with all access panels, valves, burners, and pipes. You can now turn the electrical breaker or gas valve back on.
Pro Tip: Remember to keep the temperature of the water heater at 120 degrees Fahrenheit. This will ensure the perfect ratio of temperature and energy savings.
Insulating your water heater tank isn't just easy, it's inexpensive to do and helps you save even more money in your energy bills. If you'd like a professional to insulate, service, repair, or replace your water heater, be sure to give us a call!