The in-laws are coming, the in-laws are coming! Have you cleaned your home to make it presentable for the impending company? During your pre-relative cleanup, make sure you spend some extra time on the bathroom. Here's how you can make your bathroom a little more presentable this holiday weekend: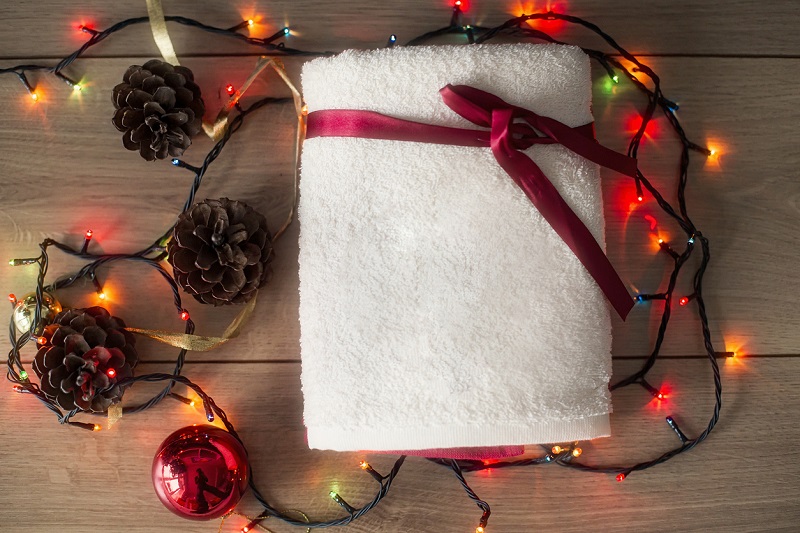 Add a Toilet Topper
Have you ever looked at the top of your toilet tank after a few days? Look at how dusty it gets! Rather than having to worry about dusting it on a regular basis or worrying if it's too dusty for guests to see — simply place a decorative hand towel here. This hand towel will catch any dust, while also adding an aesthetic appeal to your bathroom.
The Old Towel Trick
After a person uses the bathroom, it can seem seem visibly more dirty. Water from the sink can splash onto the countertop, hairs can fall when a person fixes themselves up, etc. A good trick is to keep an extra hand towel underneath the sink. This way you can go into the bathroom sporadically, grab the towel, and wipe everything down. For close relatives, you can even let them know about this towel so they can do it themselves!
Make it Smell Nice
With the endless hustle and bustle of the holiday season, not everyone has time to completely clean their entire house. If you don't have the time to scrub your bathroom clean, give it a quick cleaning — including adding a cleaner to your toilet. Not only will this clan the toilet, but it will radiate that all too familiar scent of a recent cleaning. You might've not been on your hands and knees with a scrub brush, but you can make people think you were!
With the hectic holidays knocking at the door, make sure all areas of your home are prepared — including your bathrooms! If at all you experience any plumbing issues or emergencies during the holiday weekend, know that we're always ready for your call. Happy holidays, everyone!