The average person uses about 80-100 gallons of water a day, so for a family of four,
that is about 146,000 gallons a year! The plumbing systems and appliances in your home provide a great amount of comfort to you and your family, but your flushing toilets, soothing hot water, and powerful water pressure does not come without a cost. By installing WaterSense labeled fixtures and ENERGY STAR certified appliances, a family of four can reduce water consumption by 20-30% and save at least $20 – $330 annually.
Check out our tips to learn how you can save money and increase your home's efficiency:
The Water Saving "Myth"
A common misconception about installing energy efficient systems in your home is that it means lower performance since the systems use less energy to run. When in fact energy efficient models combine high performance with high efficiency. Just think…energy efficient models work smarter, not harder!
Toilets
Toilets are the largest users of water in your home. Standard models use about 3.5 – 7 gallons per flush. By replacing an old model toilet with a low-flow model, you can cut your water consumption by 25% or more. Installing low-flow toilets in your home can save you up to $90 a year on your water bill and up to $2,000 over the lifetime of the toilets. Len The Plumber technicians offer many options when it comes to low-flow toilet installations. Let us help you pick out a new energy efficient model for your home!
Water Heaters
While providing your home with a seamlessly unending supply of hot water, water heaters account for 14-18% of your utility bills. Standard storage and heat pump models last between 8-12 years and tankless models can last over 20 years. When it comes time to replace your water heater, consider investing in an ENERGY STAR certified model to decrease energy usage and water consumption while saving money.
Shower Heads
Shower usage accounts for nearly 17% of your total home's water consumption.  Installing one energy efficient shower head can save the average family 2,900 gallons of water per year. Installing shower heads is a quick and simple job for Len The Plumber technicians!
Types of low flow shower heads:
Aerating shower heads mix air into the water in order to maintain a constant pressure while using less water.
Non-aerating shower heads use pulses to keep the stream strong while maintaining a constant temperature.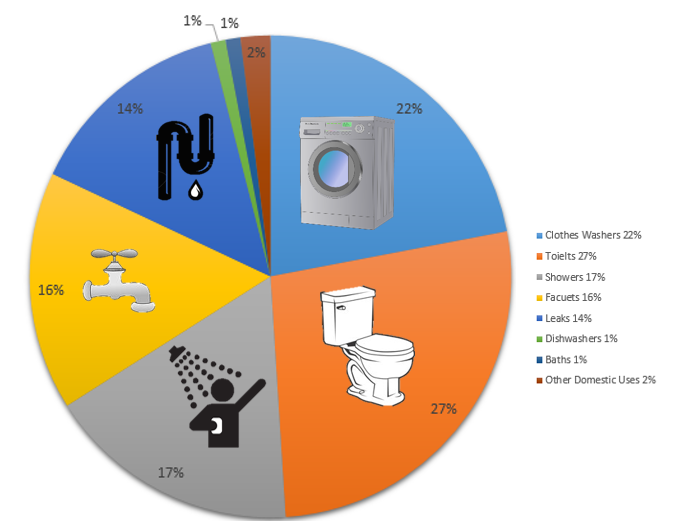 Len The Plumber can help you save money and increase your plumbing efficiency by installing an energy efficient system today! From installation, repair and more, our technicians are here to make sure your home is running at peak performance and service any of your plumbing needs. Give us a call today for Same Day Service, 7 Days A Week. And remember, there is never an extra charge for evening, weekend, or holiday appointments.