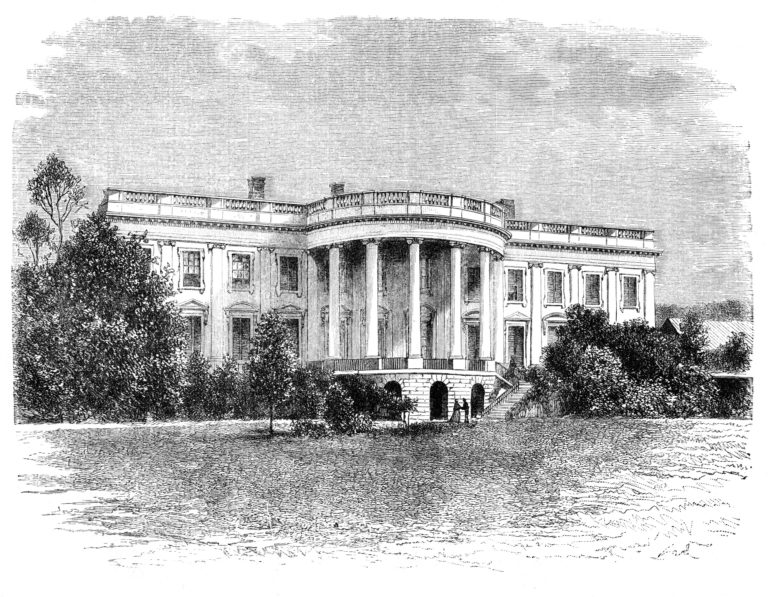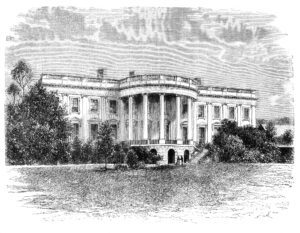 On Presidents Day, we commemorate past U.S. presidents, but the holiday originally was meant to honor our first president's birthday. George Washington may have been the first president to lead our country, but it was his successors who can claim to have the first indoor plumbing and toilet facilities in the White House!
According to White House History, it was during John Quincy Adams' presidency when the White House first incorporated a type of plumbing in the form of a garden pump. Reports claim Adams was an avid gardener and his passion prompted the precursor to the modern-day sprinkler system. Adams had an iron garden pump with "nine spout holes" attached to the neighboring Treasury building to provide a watering system for the White House grounds.
It wasn't until 1833 during Andrew Jackson's tenure at the White House when something described as a "bathroom room" was created in the East Wing.
You can point to Franklin Pierce's presidency as the era of the luxury bathroom. His staff installed a bathroom on the second floor with the first permanent bathing facilities that offered both hot and cold running water. Before 1853, water was manually heated and poured into portable bathtubs.
More than 160 years later, our plumbing systems have become more energy efficient and convenient, but we still need leaders in the industry to make sure they are running properly.
Locally-owned Len The Plumber has been a leader in the plumbing industry for nearly 25 years.
Take a look at some of the ways Len The Plumber leads the plumbing industry.
In 2017, we provided professional services to more than 60,000 families.
Our certified professionals serve Baltimore, Washington, D.C., Northern Virginia, Delaware and Pennsylvania using more than 120 trucks.
We received about 72,000 calls for service in 2017.
Our professionals clock about 4,800 hours a year in industry training.
Our company contributes to community outreach programs including: The Baltimore Station, Krawlin for Cops, Holiday Gift Donations to Elwyn, Holiday Mitten Tree Donation, Holiday Adopt-a-Family Toy Drive, Kids Peace 5K Run, and the Baltimore Community Toolbank.
Len The Plumber is an A+ Rated accredited business by the Better Business Bureau.
Len The Plumber earned 2017's Baltimore's Best Plumber in the Best of Baltimore Readers Poll.
Top Best Pick in Northern Virginia (2017 and 2018).
Len the Plumber is a Certified Business by Best Pick Reports.
Len The Plumber was named Best Plumber in Harford County in 2014.
Political leaders make promises to their constituents as part of their campaign. At Len The Plumber, we make guarantees. Customer satisfaction is our top priority. As a leader in the plumbing industry, we pledge our professionals will arrive on time, at your convenience with the expertise to get the job done right. We abide by fair and ethical business practices to provide the highest level of quality for all of your plumbing projects.
You may not live in the White House, but your plumbing needs are just as important to us! Schedule your same day service today.