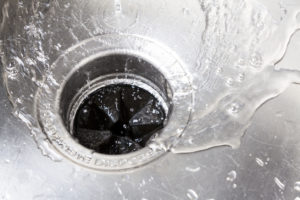 Out with the old and in with the new — it's time for spring cleaning, and you shouldn't skip your kitchen plumbing. It's easy to forget about keeping up with plumbing maintenance for your kitchen sink, drains, dishwasher, and garbage disposal; however, doing so now can save you costly repair requests down the road. Rather than pouring harmful chemicals down your drain and damaging your plumbing system, use the pro tips from our master plumbers below to ensure your spring cleaning provides the long-lasting results you desire!
Sanitizing Your Kitchen Sink & Faucet
The first step to spring cleaning your kitchen plumbing is properly sanitizing your sink. Don't use ammonia, bleach, abrasive cleaners, or abrasive sponges on your kitchen sink and faucet: Instead, choose a mild soap and soft sponge or rag to remove any debris. Never leave any food or liquids sitting in the sink as these can damage the finish. To properly clean the sink basin, follow the steps below:
Cover the surface of the sink basin in baking soda and scrub until pasty.
After rinsing, cover the sink's surface in paper towels that have been soaked in white vinegar.
Wait 20 minutes, then remove the paper towels and rinse the sink with soap and water.
While you're sanitizing the sink, you'll also want to ensure the faucets are free of hard water deposits and debris. Doing this can help increase your water pressure; however, if hard water deposits routinely gather in your faucet heads, it's recommended that you request water treatment services from your trusted plumber. To clean your faucet heads, complete the following steps:
Fill a plastic bag with vinegar, then wrap the vinegar-filled bag around the nozzle head or faucet, ensuring that the point at which water escapes from the fixture is fully submerged in vinegar.
Fix the plastic bag to the fixture by placing a rubber band around it, then leave it submerged for one hour to let the vinegar remove any hard water stains or deposits.
After an hour, empty the bag and clean the faucet head with a toothbrush (not your own, of course) to clear any remaining dirt or debris. Run the faucet to finish.
Clearing Your Kitchen Drains
Professional drain cleaning services are the most effective way to clear your kitchen drains when major blockages are present. However, homeowners can take some DIY steps while spring cleaning their kitchens that can provide an effective (albeit temporary) solution. Rather than opting for chemical cleaners that can cause more harm than good to your plumbing system, follow the steps below:
Boil a pot of water. Ensure a drain stopper is placed in your kitchen sink before pouring the boiling water into the sink basin.
Using a fork, remove the drain stopper, being careful not to scald your hands in the boiling water.
Repeat steps one and two with cold water, then again with a final round of boiling water to clear your drains.
Disinfecting Your Garbage Disposal
Yet another kitchen plumbing fixture to clean is your garbage disposal. Completing this important step is easy:
First, fill a kettle with water and allow it to boil. While the water heats, pour half a cup of baking soda into the disposal, followed by a cup of white vinegar. Once the water has finished boiling, pour it down the drain.
Next, pour two cups of ice into the disposal, followed by one cup of salt. Turn the faucet on to let cold water into the disposal, and flip the disposal switch. The salt/ice combination will clean off any remaining debris in the pipes and on your disposal blades.
Lastly, deodorize your disposal by cutting up a few lemon peels, tossing them into the disposal, running the taps, and turning on the disposal.
Descaling Your Dishwasher
If you've noticed your dishwasher hasn't been doing its job as effectively, it's probably time to descale and decontaminate. You can help remove limescale, foul odors, and mineral buildup affecting your dishwasher's performance by completing the steps below:
Clear the filter at the bottom of your dishwasher of any food, glass, or other debris. If you can, remove and clean the filter to remove any clogs. (Not all dishwasher filters are removable, so refer to your user manual before attempting to remove and clean.)
Pour two cups of white vinegar into a measuring cup, placing it upright in the lower rack of your dishwasher. Run a normal cycle, ensuring the heat dry option has been turned off. Do not use detergent when running the cycle.
After the cycle is complete, sprinkle one cup of baking soda into the bottom of the dishwasher and run a hot water cycle.
Routine Plumbing Maintenance With Len The Plumber
The best way to ensure your kitchen plumbing fixtures are in top working condition is to schedule routine plumbing maintenance with the master plumbers at Len The Plumber. Our team will carefully inspect each of your home's plumbing systems to ensure all of your equipment is in proper working order.
Allow our team to help simplify the spring cleaning process in your home by scheduling plumbing services with Len The Plumber today!