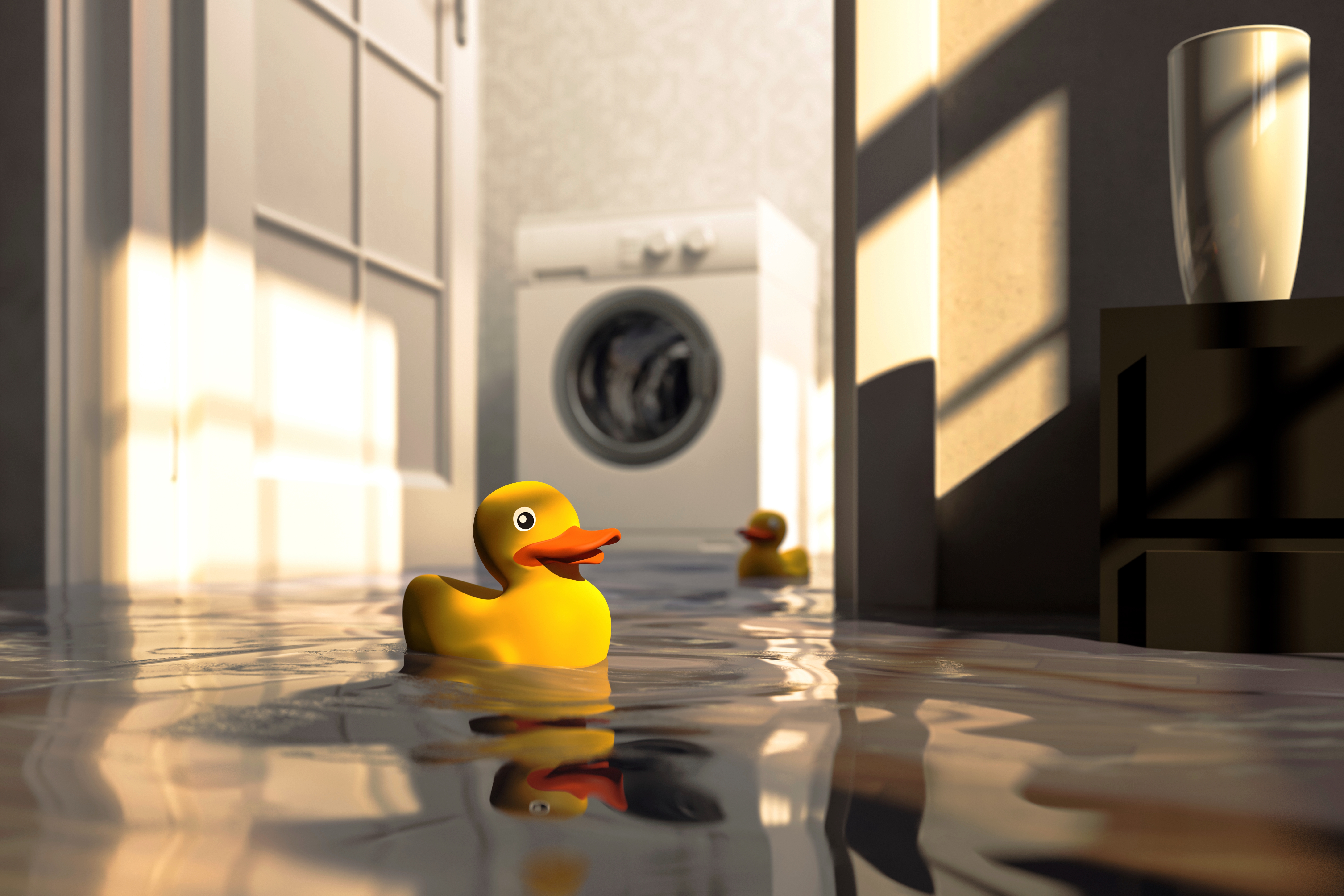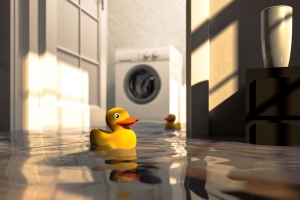 A sump pump is your first line of defense when it comes to saving your basement or lower level from a flood, but do you have backup prepared if your first line fails?  Sump pump failures can be very common for a number of reasons.  The issues range anywhere from power failure to lack of maintenance, frozen or clogged discharged lines, or the pump is a defective product.  We've seen some significant rainfall this year and before winter hits, it's a good idea to invest in a backup.
Most sump pumps are powered by electricity, therefore when the power goes out your pump will stop working.  Don't run the risk of losing your sump pump when you really need it!
There are two options that we offer for a sump pump backup system: water powered or a battery backup.
Battery Backup System
A battery backup system is powered by…you guessed it…a battery!  If your power goes out during any storm OR your circuit breaker trips your sump pump will continue working via battery power.  Depending on the size of the battery and its charger, the backup system can work anywhere from 8-12 hours.  Typically that is more than enough time to pump all of the remaining water out of the sump pit!
It's also important to know that if you have well water, your best option is a battery backup.
Water-Powered Backup System
A water-powered backup system is a great defense against any type of flood damage in your home.  This particular backup system is powered by the water pressure that's produced by your home's water supply lines.  Therefore, if you have running water your backup system will always work.  Additionally, this backup system does not require any type of electricity since it solely relies on your home's water system.
You can never go wrong with having a sump pump backup system installed in your home.  After all, having that second line of defense brings comfort and safety to your home.  If you're interested in installing either a battery backup or water-powered backup system, give us a call or schedule an appointment online.  Our expert technicians will be able to provide you with multiple options and will help educate you on the products we install.  We're always here to provide you with Same Day Service, 7 Days a Week.