The dishwasher is a homeowner's daydream as it eliminates a long and tedious chore — washing the dishes (obviously). Since your dishwasher shows you love in this way, you need to show it some back by providing it with the attention it deserves. If you've noticed any of these warning signs happening, your dishwasher might need to be replaced sooner rather than later.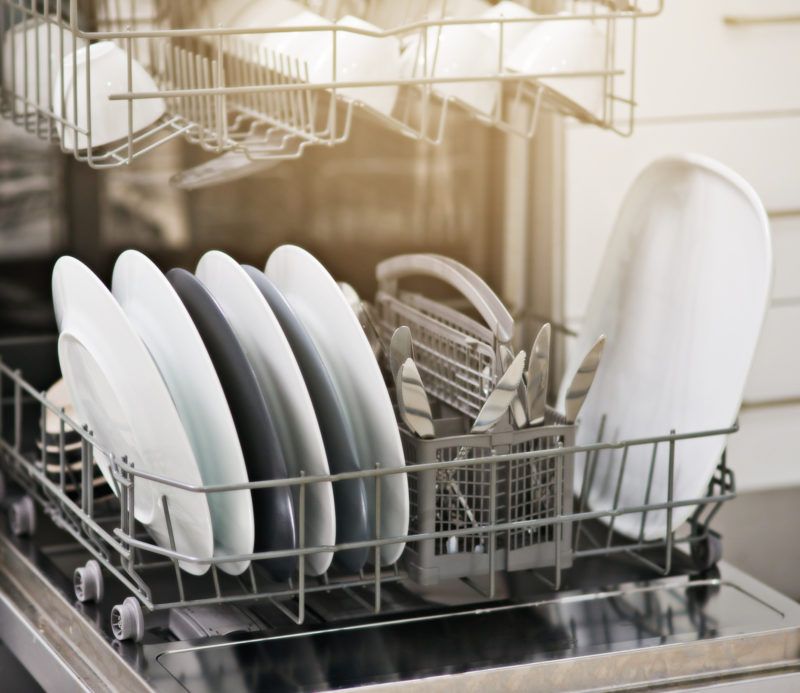 The Dishes Come Out Cool
In order for dishes to be properly cleaned and sanitized, they need to be washed in water that is over 170°F. If you find that your dishes are barely warm as soon as the cycle is finished, there might be a problem with the heating coil. Have this piece inspected and see whether a repair or full replacement is more cost-effective.
The Door Won't Latch
Having the dishwasher's door latch properly is extremely important. The obvious reason is because you need the door to shut completely, otherwise the dishwasher won't run. However, the fact that the door isn't latching could mean the machine has warped, which will lead to excessive leaking.
It's Older Than Dirt
The average useful life is roughly 10 years as long as it is properly maintained and repaired when needed. Anything older than this means it's won't be as efficient as a newer energy efficient model would be. Therefore, you'll end up paying more each month in bills while also not getting the cleanest of dishes.
You See Water and Debris
Opening the dishwasher and discovering a pool of standing water or food debris on the bottom means that the unit is not draining properly. First, inspect the filter and drain to see if it's simply clogged with food debris. If it's not, there could be a cracked and broken drain that will need to be replaced.
Knowing that your dishwasher has come to the end of its useful life is obvious — as long as you know what to look for. When you need the plumbing around your dishwasher serviced, contact the pros at Len The Plumber. To learn more or to schedule an appointment, give us a call at (800) 950-4619.