Do you find yourself wincing at the smell of your bathroom after you flush the toilet. (No, we're not talking about the times after eating hot or greasy foods.) Smelling a sewer-esque smell after flushing your toilet can be a warning sign that something needs to be fixed. There are a few things that can cause this smell to escape, so here's a quick checklist of things to inspect: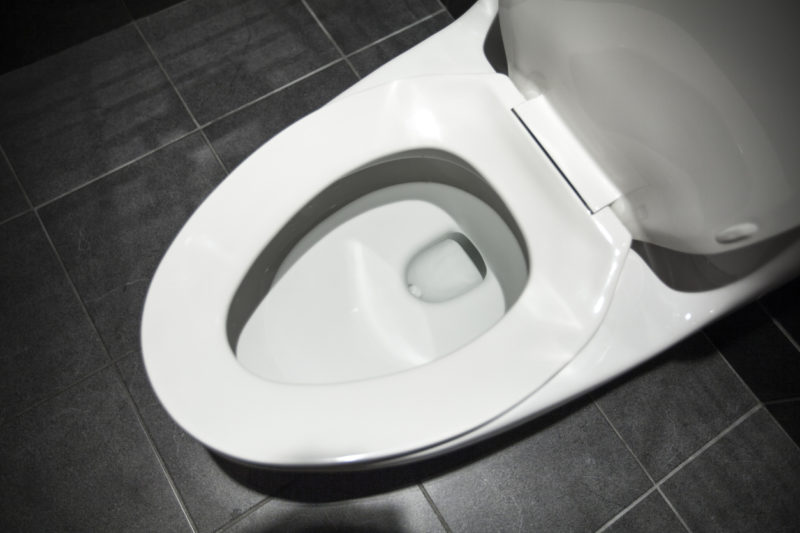 1. The Seal is Broken
Inside the base of your toilet, there's a wax ring that will help seal in water and any odors. When this seal is damaged, air and sewer odors from within the toilet and drain pipe can be pushed out after each flush. If the seal is damaged enough, water can eventually begin to escape — leading to water damage.
You can sometimes tell when the seal has been broken if the toilet rocks after taking a seat. If the seal has been compromised, have the wax ring replaced.
2. It's Not Used Enough
Do you have a toilet in the basement (or in a secondary home) that smells when you do finally flush it after a few weeks/months? If toilets are used infrequently enough, the water in the bowl can evaporate. Without the existence of water in the bowl, odors from the drain pipe can travel out of the toilet.
To help prevent these gases and odors from filling the bathroom, keep water in the bowl at all times by flushing it more regularly (another trip down to the basement each week won't hurt you).
3. Blockages Exist
Between all of the waste and other objects that get flushed down the toilet (even though other objects shouldn't be flushed), blockages can form in the drain pipe. These blockages can build up over time or be caused by a single instance. When your toilet develops these blockages, you are sometimes able to smell their odors each time the toilet is flushed.
It's important to have these pipes inspected and have any blockages removed before they cause recurring clogs and overflowing toilets.
A toilet doesn't just smell because of your meal choices, there are other factors that can cause a stinky toilet. For those in need of toilet repairs or the removal of clogged drains, we'll be happy to help!