Is your dishwasher not washing the dishes? That's what it's made to do, so what seems to be the problem? If the dishwasher isn't filling with water, there could be a couple of things that are causing this problem.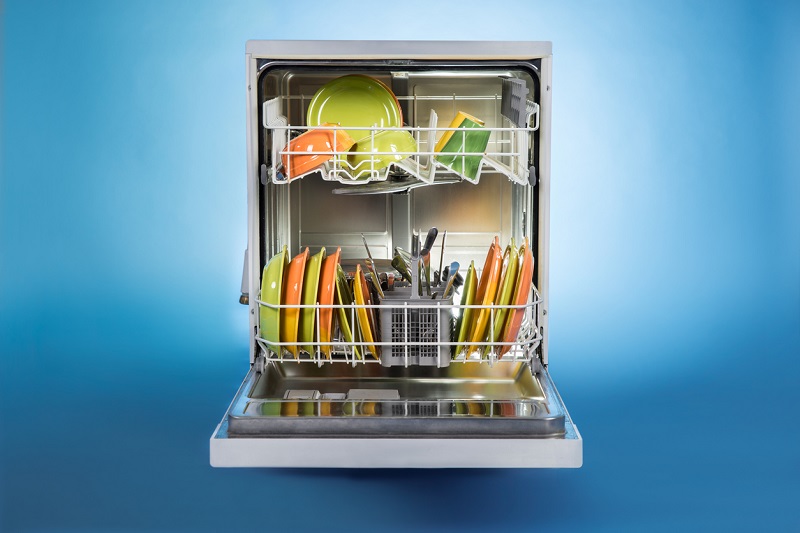 Stuck/Broken Float
Inside of the dishwasher there's a piece called the float. The purpose of the float is to recognize when enough water has filled within the dishwasher and then stopping that flow of water. However, when the float is stuck at it's pre-set level, water won't flow into the dishwasher. The float can become stuck when:
Debris is causing the float to stick or prevent it from lowering.
The float switch isn't responding and needs replacement.
Faulty Door Switch
When the door switch of your dishwasher isn't working properly, it won't recognize if the door is closed or not — thus no water. Check to see if the switch is physically broken by inspecting the prong inside the tub (replace if broken). If the switch appears to be untouched, you will have to either test if it's working with a multimeter or contact your local plumber.
Kinked Hoses
Within the dishwasher, there's a kickplate panel with hoses attached to it. These hoses will feed water into your dishwasher, so if they are damaged or kinked, water won't make it inside of the dishwasher. Make sure these hoses are straightened out and in good condition. Older hoses can become dried out and damaged over time, so have these inspected and replaced if necessary.
If your dishwasher isn't filling with water, you better get to the bottom of things — because we all know those dishes aren't going to wash themselves! If the plumbing is to blame for your dishwasher problems, give us a ring and we'll come check it out!