When you pour yourself a glass of water from the tap, what does it look like? Does the water have a cloudy appearance? If so, then read on to figure out why this is happening to you.
(And don't you worry, it's nothing gross like its milky appearance hints at.)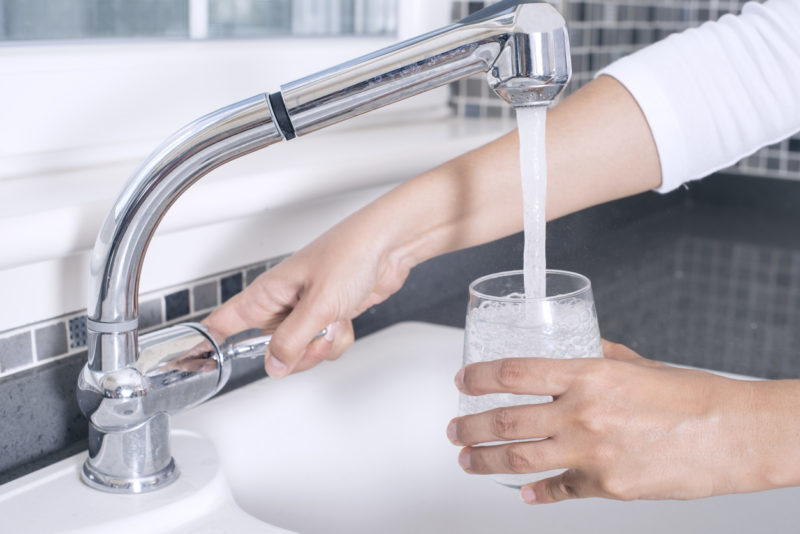 What Makes Water Cloudy?
When a glass of water is poured and it has a cloudy appearance, it will usually turn to clear within a few seconds.
Why is this?
The water is cloudy because it's actually filled with tiny bubbles of oxygen. These bubbles give off the appearance of something being mixed into the water, but after letting the oxygen rise to the top, you'll notice the water will eventually turn clear.
What Causes Water to Become Cloudy
The reason these bubbles exist within your water is because the water is being exposed to air while it's inside of the pipe. The pressure of the pipe can suck in air, which will then pressurize the water itself.
This is why the cloudiness kind of looks like carbonation (but with smaller bubbles).
Is It Safe to Drink?
Cloudy water isn't something that will harm you. Since the water itself isn't cloudy because of some chemical or sediment, you shouldn't call the doctor — but you should call someone…
How to Get Rid of Cloudy Water
Before you go ahead and contact your local plumber to take a look at your main water line, contact your water department. They can send somebody over to inspect the problem to see if this is something they can fix.
Depending on if it's the city's fault or if it's your plumbing causing the problem, they should be able to either fix it or tell you what is specifically causing this so you can tell your local plumber.
Living with cloudy sink water is a noticeable problem. So like anything that doesn't seem normal to you, it's best to take a deeper look at it. When you need a plumber to inspect and repair your water lines, don't be afraid to give us a call!