Does your home have the privilege of being equipped with a well water system? If so, this means you have some of the purest and cleanest water available (a glass of this would hit the spot right now). Like all home systems, your well system and the water within should be tested — but why?
Why Test the Well Water?
Routine tests should be done on your home's well water system to ensure there is no contamination, to make sure the water is safe to drink, and to track any current treatments being made. Without regular testing, changes in water can go unnoticed, possibly leaving you with unsafe drinking water. It's always important to identify problems before they have the chance to develop further.
What Tests Are Done?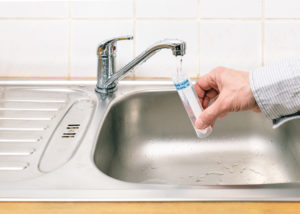 There are dozens of tests you can use on your well water system, but there are few key ones all wells should receive:
Basic Water Potability – This is a grouping of multiple tests that will measure the levels of nitrates, sodium ions, sulfates, fluorides, and total dissolved solids in the water.
Coliform Bacteria – Finds any presence of microorganisms in the water that can cause harm to a person's health
Specific Testing – When specific contaminants are suspected to be in the water, additional testing will be done to look for levels of that contaminant.
How Often Should Water Be Tested?
For all residential well water systems, testing should be done a minimum of once per year. However, for wells that are more shallow, they should be tested seasonally since they can become contaminated more easily. Each time your water is tested, make sure to test both water directly from the well AND the faucet.
Well water systems can provide you with some of the highest quality of drinking water, and testing can help maintain this. When your well water system needs testing or repair, contact Len The Plumber. If you're looking for a reliable plumber, check to see if you live in one of our many service areas!