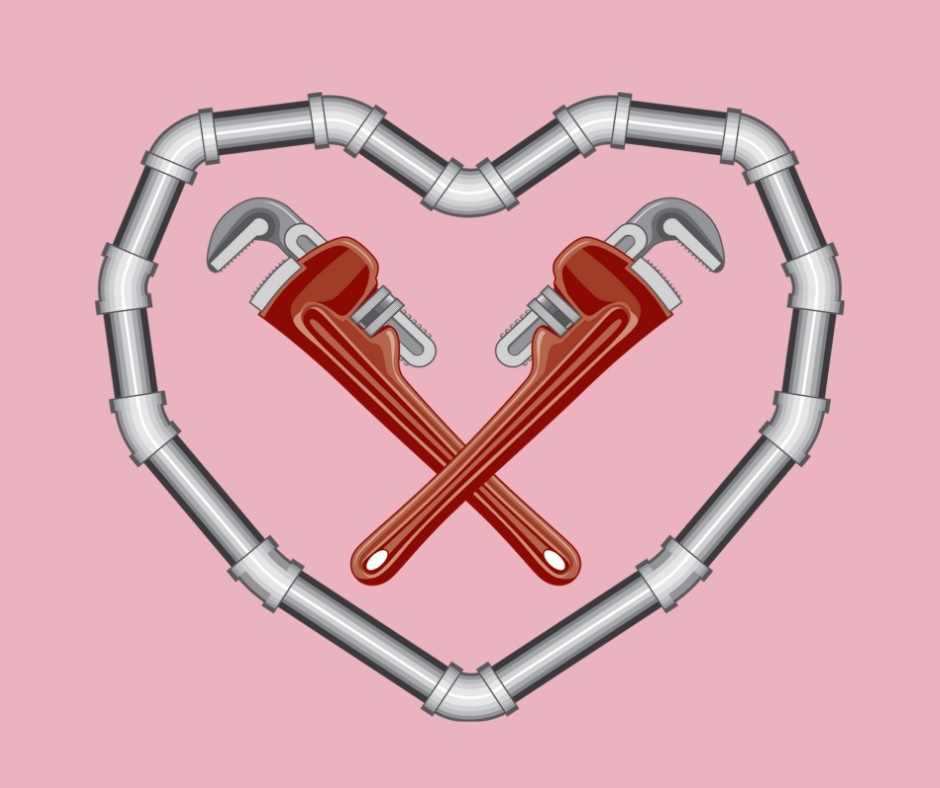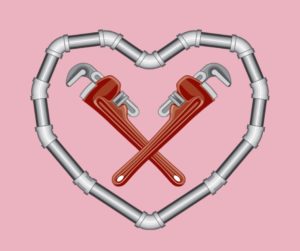 Cupid may have put an arrow through your heart this Valentine's Day but that's not exactly what you need in your tool chest to take care of your home's repairs.
Here's a handy list of the 8 most useful things a DIY Plumber should have in your toolbox to handle your home's minor plumbing repairs.
Pliers
A set of slip-joint pliers or water pump pliers are great because they have longer handles and can grip nearly any shape or circumference pipe.
Flange Plunger
Shaped to clear those toilet clogs more effectively than a traditional plunger.
Sink Auger
Think of it as a rotating drum snake for your drain. If you have a tough clog, you can take the first crack at clearing it with this. Your next move is to call a professional plumber to make sure you don't damage your pipes.
Pipe Wrench
A staple in the tool box of plumbers, a pipe wrench is many times used interchangeably with the water pump pliers, however a pipe wrench is good when dealing with iron and steel pipes as they are somewhat softer metals.
Hacksaw
A versatile tool for multiple purposes from cutting through that rusted screw you need removed, to potentially sawing through pipes and more.
Basin Wrench
A handy tool for getting in tough to reach places—with a long shaft and swiveling jaw.
O rings and Rubber Washers
Always good to have on hand and you never know when you might need them!
Cup or Sink Plunger
Same idea as your bathroom variety but smaller and designed with your sink in mind.
What better to say I love you than a gift that will help your loved-one check off their honey-do list? Keep it fun and find a creative way to bundle some home improvement tools in a unique presentation:
Create a tool chest bouquet.
Skip the flowers and bundle a mix of wrenches, screwdrivers and pliers into a home-improvement bouquet.
A tool belt of your own
Personalize a tool belt with your loved-one's monogram and fill it with red-handled tools.
Fixated on red
Show your love with a red traditional metal toolbox or a red bucket tool organizer. GRAINGER offers both.
Armed with your fully-stocked toolbox, check out this list of basic plumbing repairs you can tackle yourself!
And if you're all thumbs when it comes to plumbing repairs, better to leave those jobs to the experts at Len The Plumber. Tackling a job that is out of your league can lead to costly damage to your home. Troubleshooting is ok, but if your plumbing problem is out of your tool box comfort zone, call us at Len The Plumber. We have experts on-hand 24 hours a day, seven days a week and there is never a charge for same day service, evenings or weekend appointments! Isn't that something to LOVE!