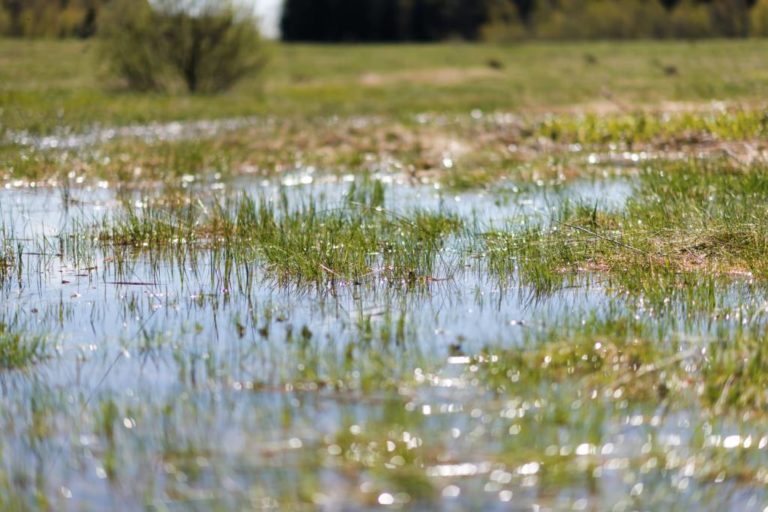 Record rain levels and a hurricane season that threatens to bring more rain has sump pumps in the Mid-Atlantic working hard to keep your home dry. Here's what you can do to make sure your sump pump is up for the job.
What is a sump pump and what does it do?
Your sump pump is located in your basement and is your first line of defense when it comes to a high water table or flooding. When there is an excessive rain event or rapidly melting snow, your sump pump kicks on automatically to pump water away from your home several feet from the foundation.
How to maintain your sump pump
Most homeowners don't think about the job their sump pump is doing until they find themselves ankle deep in water inside their  basement. Simple preventative care can ensure your sump pump is in good working order and ready to keep your home safe when heavy rain is in the forecast for the Maryland, Virginia and Philadelphia areas.
Here are some things you can do to maintain your sump pump:
Check to make sure there is power running to the pump's circuit. All sump pumps work off of a GFCI electrical connection. Making sure that connection is working is key to keeping a sump pump powered up.
Be sure the sump pump is upright and not leaning. Vibrations can sometimes cause a sump pump to tilt.
Remove the submersible pump from the pit and clean the grate at the bottom to prevent debris from clogging the system.
Clear anything that could be blocking the outlet pipes that dispense the water from the sump pump to the exterior.
Be sure the exterior pipes are draining water from the pump at least 20 feet from your foundation.
Check for any debris that might block your discharge line.
Conduct a manual test to be sure the pump operates properly.
Pour about five gallons of water into the sump pit to trigger it to automatically run.
Check the exterior pipe the make sure the water is flowing out of your home and in the right direction.
What to do if your sump pump is not working
If you find your sump pump isn't doing its job, here are some common solutions to try:
Check for anything that might be blocking the suction intake for the pump. The sucking action can pull in debris and damage the pump.
Look for oil in the sump well which may mean there is a failed pump seal.
The sump pump system should be quiet. Listen for clunking or other strange noises that would indicate an issue.
If the sump pump uses a float as a trigger, check that the float is able to move freely.
Check the circuit breaker for a blown fuse that might have disconnected power to the pump.
If your sump pump is constantly running, you may have installed one that is too small for the job.
Is your discharge line clogged or frozen? Those conditions can cause a sump pump system to fail.
Making sure your sump pump is ready to do its job is essential to protecting your home. Len The Plumber's experts are trained to test, maintain and diagnose problems with your sump pump so you can prevent major damage to your home that comes with flooding.
Should I have a backup sump pump system?
Most sump pumps have a battery-powered alarm to let you know that water is backing up and the pump system is not working properly. Some can even be set up to notify your alarm company or call your cell phone.
Some sump pump systems also offer a battery backup system for occasions when the power goes out. In addition to testing and repairing your sump pump, Len The Plumber can add a backup system to make sure your sump pump doesn't let you down.
There are two types of backup systems: battery or water powered.
When the power goes out, the large battery bowered system kicks on to continue pumping water out of your home.
A water-powered sump pump backup system is powered by your home's water supply to make sure there isn't a sump pump failure when there is a loss of electricity.
Your Len The Plumber experts can advise on the best backup sump pump system for your Maryland, Virginia and Philadelphia area home.