Frozen, winter temperatures could be the coldest stretch in the Mid-Atlantic since 2004!  At Len The Plumber, we know that a few days of extreme cold can wreak havoc on plumbing fixtures and pipes in homes across Pennsylvania, Maryland, Washington, D.C., and Northern Virginia, so we're here to prepare homeowners for the upcoming weather.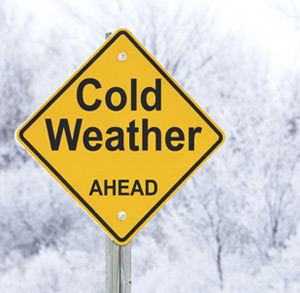 #1 and most important: protect your pipes from freezing!

Don't risk the chance of having your pipes freezing, or even worse bursting, during the cold weather.  Follow these simple tips to ensure your pipes are ready for the cold temperatures.

Say goodbye to your garden hose (until spring!)

If you still haven't removed your outdoor hose(s) and turned off your hose bib properly, do so immediately.  This also includes closing and draining your shut-off valves that lead to the outdoors.  The last thing you'll want to repair this spring is your hose bib that was affected from the cold winter months.

   Skipping the cold and heading out of town?  Lucky you!

Make sure you keep your heat running and set at 55 degrees or higher.  You can also keep certain cupboards open to keep warmer air circulating—especially those that back up to an outside wall.

Do you know where your main shutoff valve is?

In case of a plumbing emergency, everybody in the home should know where the main shutoff valve is.  In case you're a little too late, read these tips on what to do if your basement floods.
Len The Plumber technicians are here for you regardless of the temperature or season!  Our certified and experienced technicians are readily available to take care of any plumbing job—big or small.  Give us a call today or schedule an appointment online, and we'll be able to provide you with Same Day Service, 7 Days a Week.  And remember to bundle up and stay warm the next few days!