There are a wide variety of plumbing pipes available to homeowners these days. Whether you're looking to replace your home's or businesses' pipes or you're embarking on a new build, it's important to know your options! Depending on the job at hand, some pipes are more suited than others to get the job done right. Let's take a look at what is available and the ideal pipes for your home's plumbing needs.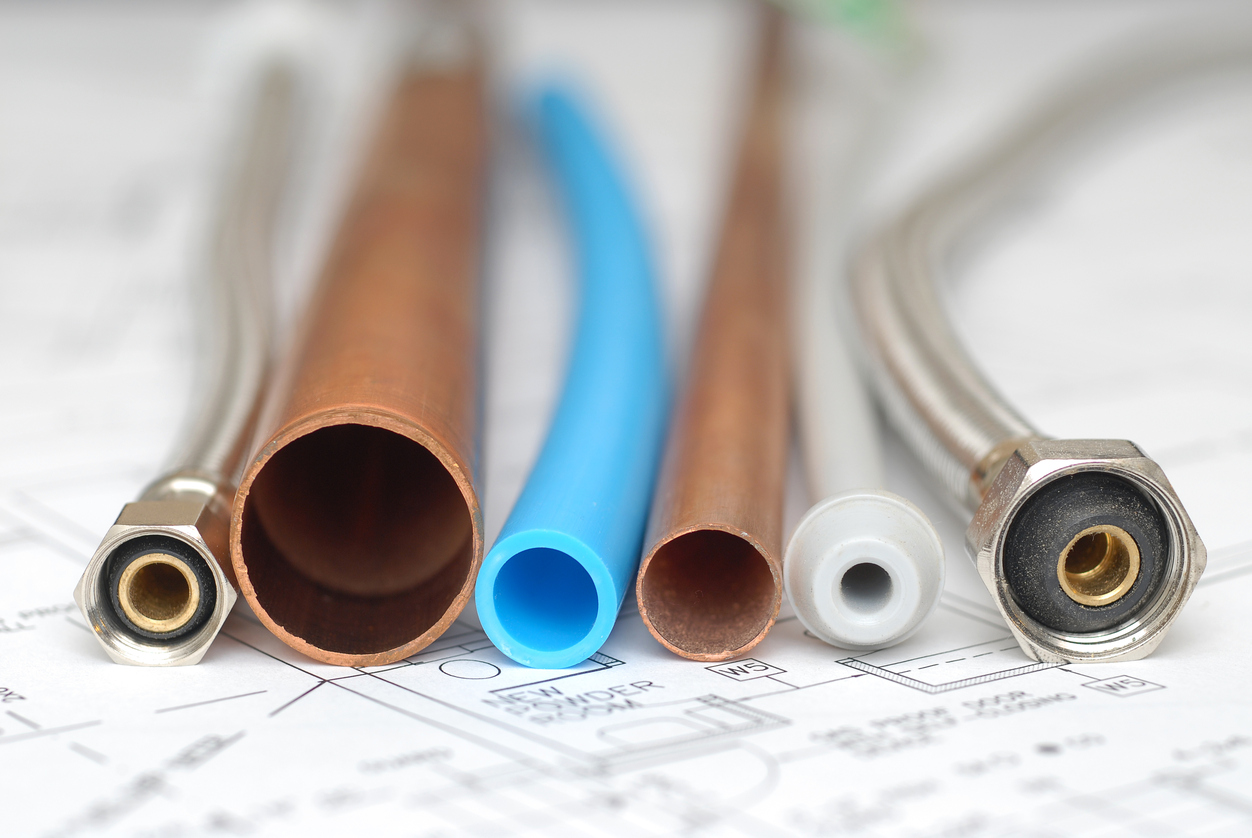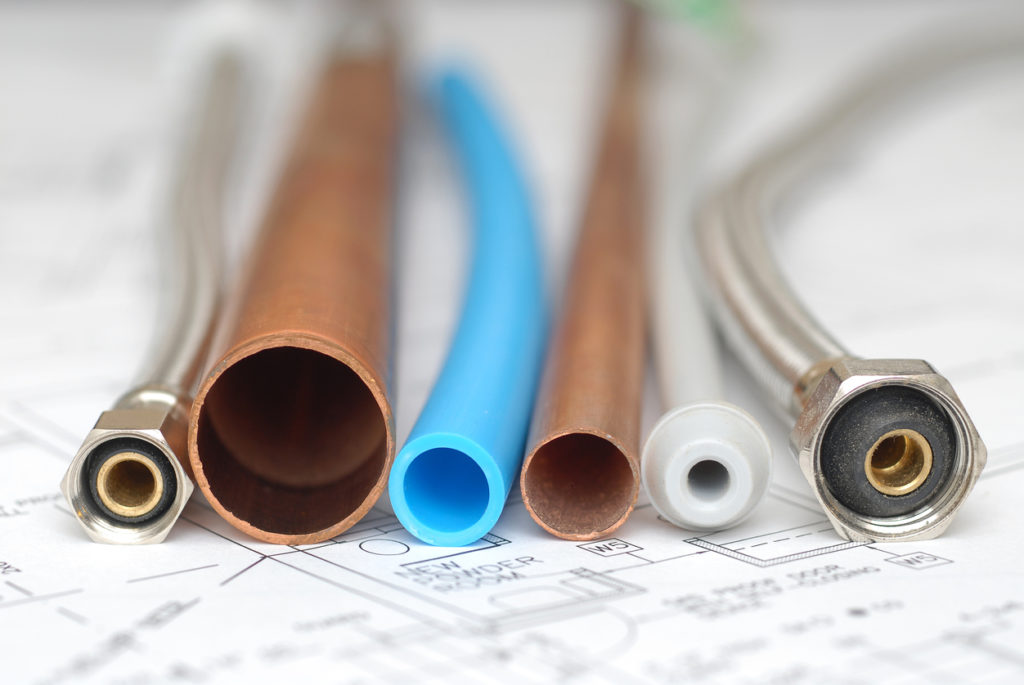 PEX Piping
Polyethylene (PEX) piping is made from plastic and used for water supply piping systems throughout homes or businesses. Flexibility is a major component of PEX piping, making it easier to install than other more rigid options. It is also highly heat resistant and durable. Initial costs of PEX installation tend to be higher than other piping materials; however, it requires little to no maintenance. PEX comes in sizes from ¼ inch to 4 inches in diameter. Most commonly, ½, ¾, and 1 inch are used for water supply piping.
Other important benefits/characteristics of PEX piping:
Generally leak-free
Ease of installation
Energy conservation through reduced heat transfer
Corrosion resistant
More resistant to scale buildup than other pipes
Less expensive than copper pipes
Doesn't require soldered or threaded connections
Ideal choice for small businesses and residential homes
Copper Piping
Often used to construct or renovate gas line plumbing systems, copper pipes are a durable and reliable option for homeowners and businesses alike. Copper pipes are capable of handling pressure up to 1000 psi, and they are great at withstanding hot and cold temperatures. While copper pipes are more expensive than other options, they will last a long time (upwards of 50-70 years if properly installed). One thing to note is that copper pipes won't perform as well if your water is highly acidic.
Other important benefits/characteristics of copper piping:
Most common material available
Reliable against corrosion
Fire resistant
Can be used with both hot and cold water
Must be soldered together by an expert
Will not release dangerous materials such as lead into water
Fire resistant
PVC Piping
Polyvinyl chloride, or PVC, pipes are used for a variety of piping applications, from transporting drinking water to fire sprinkler systems. PVC piping is a durable and cost-effective alternative to lead-based piping that is being widely utilized throughout the U.S. and Europe. Further, PVC piping can operate effectively for upwards of 100 years.
Other important benefits/characteristics of PVC piping:
Used for potable (drinking) water and sewage-related applications
Depending on the type of job, PVC pipes with different levels of thickness are available
PVC piping used for potable (drinking) water will be specially designed so that it will meet the proper health requirements
PVC is a low-carbon, recyclable plastic, making it an environmentally friendly option
Galvanized Piping
Galvanized pipes are constructed of steel that has been dipped in a protective molten zinc coating to prevent or delay rust and corrosion. It was a popular choice after the First World War and prior to the 1960s and was invented as an alternative to lead pipes. Some homes even installed galvanized pipes as late as the 1980s. However, after decades of use, galvanized pipes can suffer rust and corrosion buildup, which can significantly disrupt your home's plumbing system.
Other important benefits/characteristics of galvanized piping:
Less expensive and more durable than copper pipes
Wider diameter to allow more water flow than alternatives
Visible pieces of rust can be seen in contents of water over time
Mainly used for gray water (excess bath, sink, and appliance water)
Choose the Correct Piping for Your Plumbing Needs
You've seen many different types of plumbing pipes, but which ones are meant for what jobs — and which is best? When you need a professional plumber to help you decide (and to professionally install them for you), contact Len The Plumber. If you're looking for a reliable plumber, check to see if you live in one of our many service areas!
Whatever your residential or commercial piping needs may be, our team of industry professionals have the answers you're searching for! Give us a call at (800) 950-4619(800) 950-4619 or schedule your services online today!