Did you know there are many different types of plumbing pipes to choose from? If you're looking to replace your home or business's plumbing, make sure you know what your options are. Some materials are better than others depending on what job they're going to have.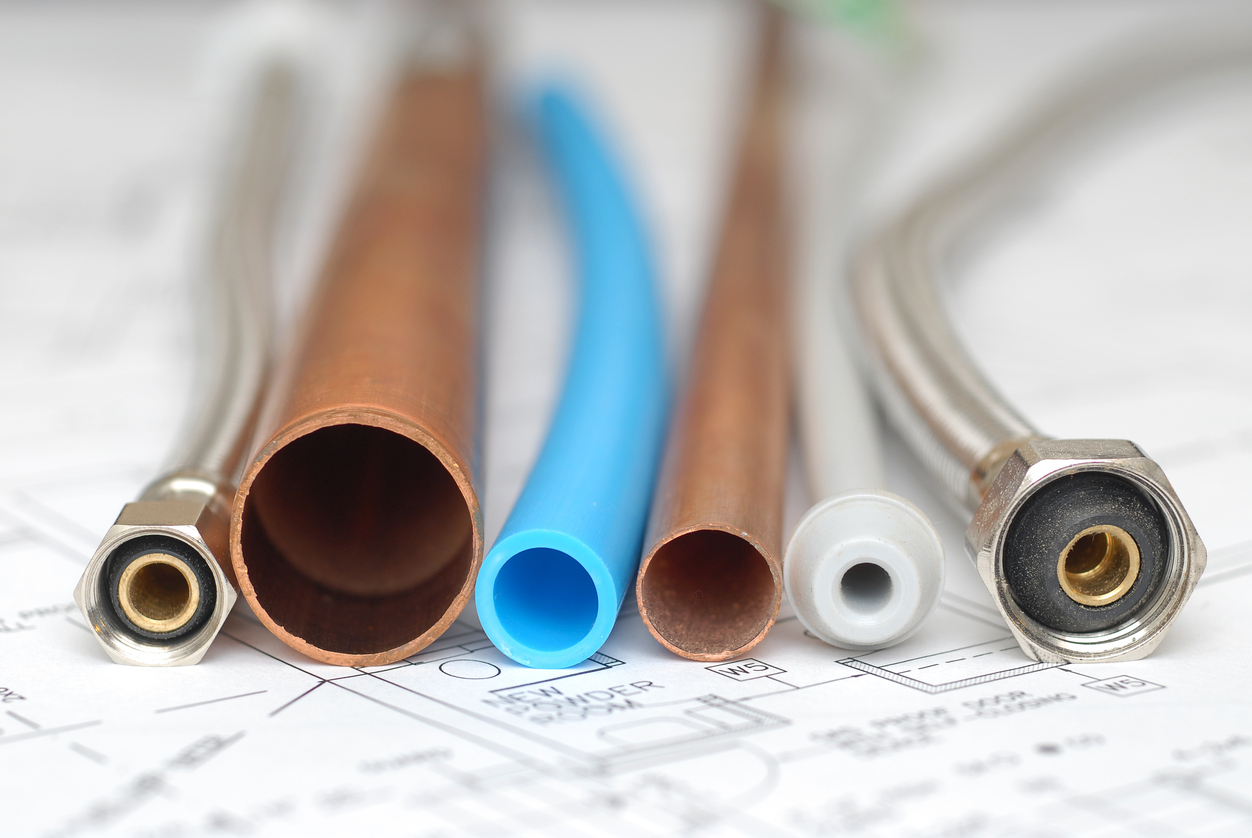 PEX Piping
Flexible, plastic piping that is generally leak-free
Best piping for indoor water distribution
Initial cost is higher than other piping materials, however, maintenance is little-to-none and installation is extremely quick
Popular in small businesses and residential homes
Can not be used outside, as UV rays can ruin the plastic
Copper Piping
Most common material seen
Extremely durable and reliable against corrosion
Can be used with both hot and cold water
Does need to be soldered together, so expert skill is required
Additional fittings might be needed
PVC Piping
Used for potable (drinking) water and sewage-related applications
Depending on the type of job, PVC pipes with different levels of thickness are available
PVC piping used for potable (drinking) water will be specially designed so that it will meet the proper health requirements
Galvanized Piping
Used more frequently years ago
Hasn't been used as often due to possible rust buildup
Visible pieces of rust can be seen in contents of water over time
Mainly used for grey water (excess bath, sink, and appliance water)
You've seen many different types of plumbing pipes, but which ones are meant for what jobs — and which one is best? When you need a professional plumber to help you decide (and to professionally install them for you), contact Len The Plumber. If you're looking for a reliable plumber, check to see if you live in one of our many service areas!