What do you use to clean your toilet bowl? (Hopefully you do clean it every so often…) If you're using a store-bought cleaner, you're most likely spending too much money and using harsh chemicals. Luckily, there's a simple, three-ingredient toilet bowl cleaner you can make yourself from the comfort of your own home!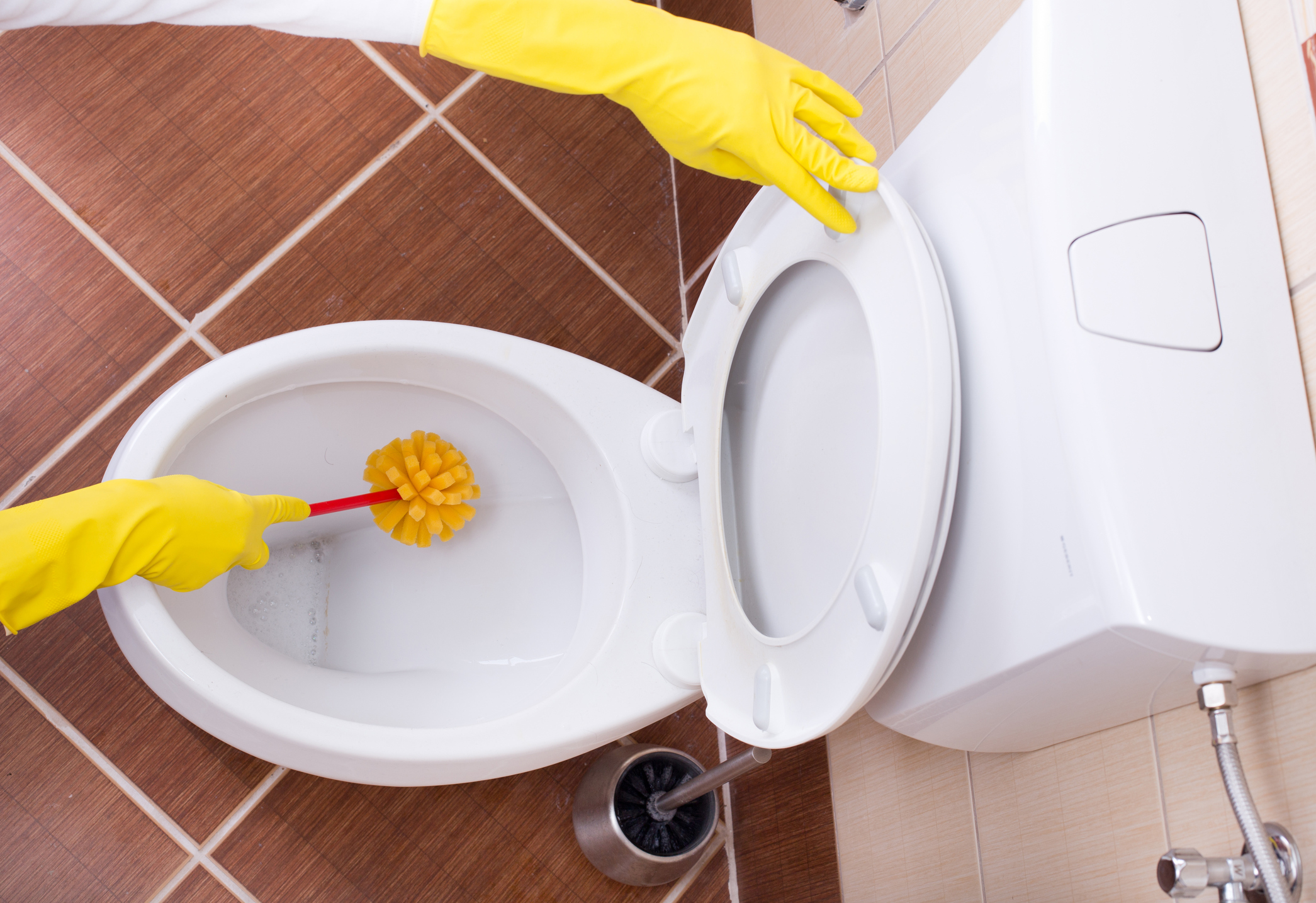 How to Create the DIY Toilet Bowl Cleaner
Step 1: In a large glass bowl or container, mix together two cups of baking soda and one teaspoon of essential oils of your choice (ex: lavender, orange, vanilla, etc.). Avoid materials other than glass, as the essential oils can negatively affect metals and plastic.
Step 2: Mix together your baking soda and oils with a wooden spoon. Any large clumps that form should be broken up during the mixing.
Step 3: Place the contents in a glass, storage container. You will get roughly 20-30 uses out of this natural cleaner. Store this container outside of the bathroom, as excess moisture can compromise the cleaner.
How to Use the DIY Toilet Bowl Cleaner
Step 1: Place one tablespoon of your cleaner into the toilet bowl, followed by a sprinkle of the cleaner around the walls of the bowl. Use a toilet brush to spread the cleaner evenly throughout the walls of the bowl.
Step 2: Pour a half cup of 20 percent white vinegar into the toilet bowl. This extra-strength white vinegar will do a better job at cleaning your toilet than the average 5 percent white vinegar that's on the shelf in your supermarket. However, you can use the 5 percent white vinegar, but you will need two cups of this to make up for the lack of strength.
Step 3: The baking soda will begin to fizz upon contact with the white vinegar. Begin scrubbing the toilet bowl with your toilet brush until all stains and spots have been brushed away. Once you are satisfied with your cleaning job, allow the solution to sit for roughly 15 minutes and then flush the toilet
Who needs expensive, chemical cleaners when you can use a homemade, three-ingredient solution to clean your toilet? When your toilet begins leaking or starts to run longer than it should, contact Len The Plumber for toilet repair services. If you're looking for a reliable plumber, check to see if you live in one of our many service areas!