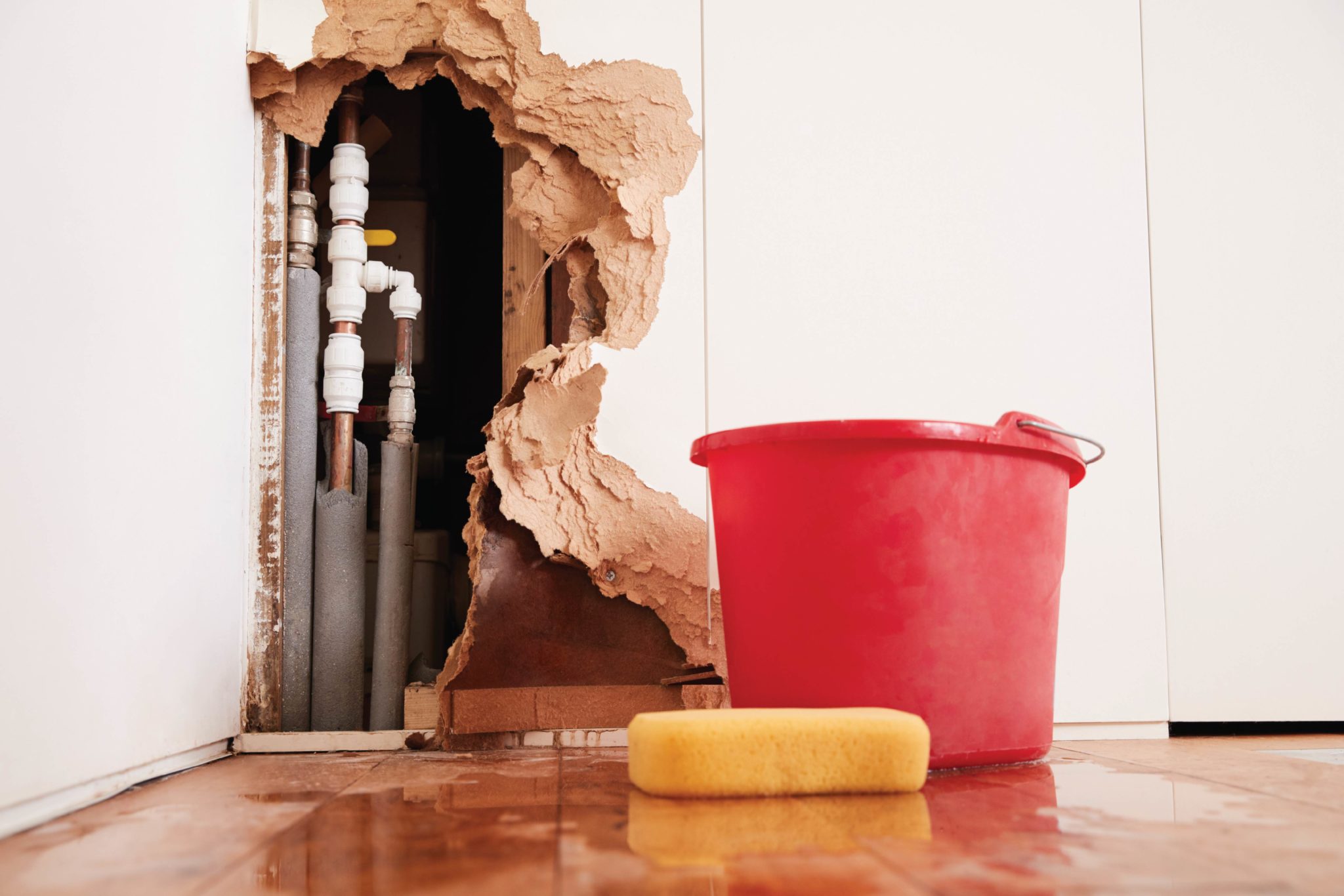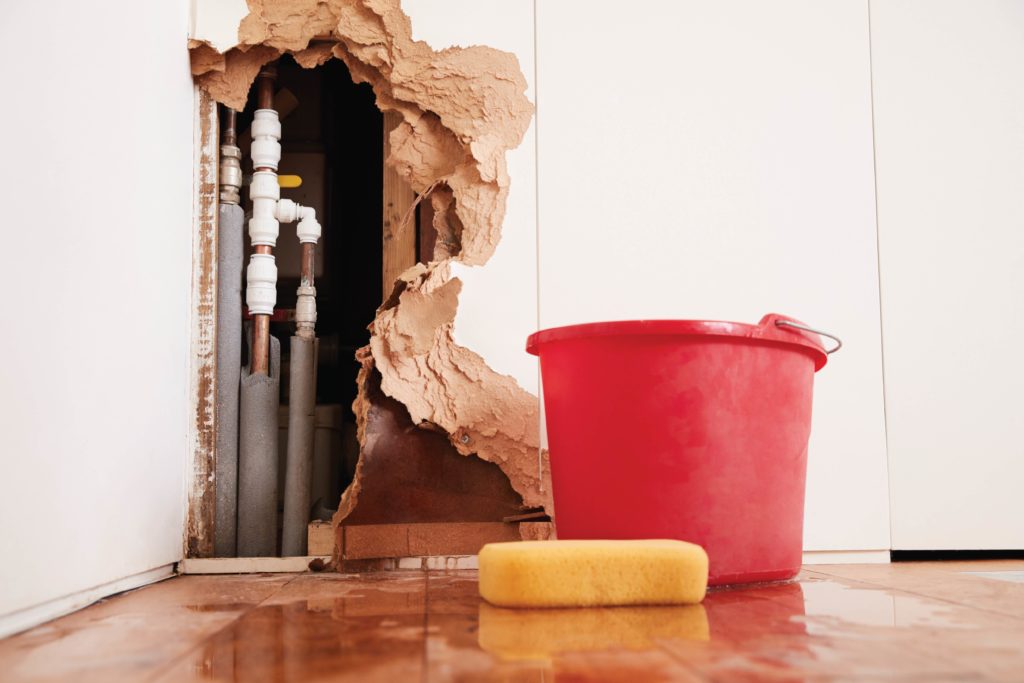 Winter temps in the Mid-Atlantic yo-yo between freezing conditions and mild days. But a burst pipe in winter is no child's play. Here's what to do when you discover a burst pipe in your home.
1. Turn off the main water valve.
The quickest way to stop the water damage from a burst pipe is to stop the source of the water. The main value is often found in the basement or under the kitchen sink.
2. Drain the pipes.
It's important to get the remaining water out of the pipes by flushing each toilet and running the cold-water side of the faucets dry.
3. Turn off the hot water heater.
After the system is shut down, go back and bleed the hot water from all the faucets in the home.
4. Turn off your home's electricity.
Depending on where the leak occurred, water may have come in contact with electrical outlets or even your fuse box.
5. Find which pipe burst.
Large breaks might be obvious, while smaller broken pipes can be more difficult to locate. Looks for bulging ceilings, pooling water on the floor or water under the sink. If you have found the source of the leak right away and water is still leaking, try containing it with a large bucket.
6. Assess the size of the break and call a professional plumber.
Some burst pipes result in small cracks that can be repaired using commercial tape of a chemical bonding agent. But homeowners should be careful because a burst pipe inadequately repaired can cause even more damage. It is recommended to hire a professional to take care of repairing or replacing burst pipes.
7. Document damage.
Water can be one of the most destructive forces to a home. As soon as you can, take pictures of the damage and use it in filing an insurance claim.
8. Clean up the water damage to avoid mold growth.
Depending on the size of the leak, you may need to hire a professional cleanup service who will use commercial wet-dry vacs and heavy-duty fans to dry saturated carpets and drywall.
Preventing pipes from freezing by adding insulation to unheated areas, weatherizing outdoor hoses, hose bibs and sprinkler systems are great steps to take to prevent water from expanding inside pipes and causing cracks or breaks. If you need a professional plumber in an emergency, you can count on Len the Plumber for same day service, 7 days a week.