Does your toilet talk to you every time you give it a flush? Hearing your toilet whistle doesn't mean it's in a good mood — it means there's a problem that needs to be fixed. Some toilets can have a harmless, soft whistle, while others might have a violent, loud whistle. If you hear a whistle noise post-flush, here's why and what to do about it: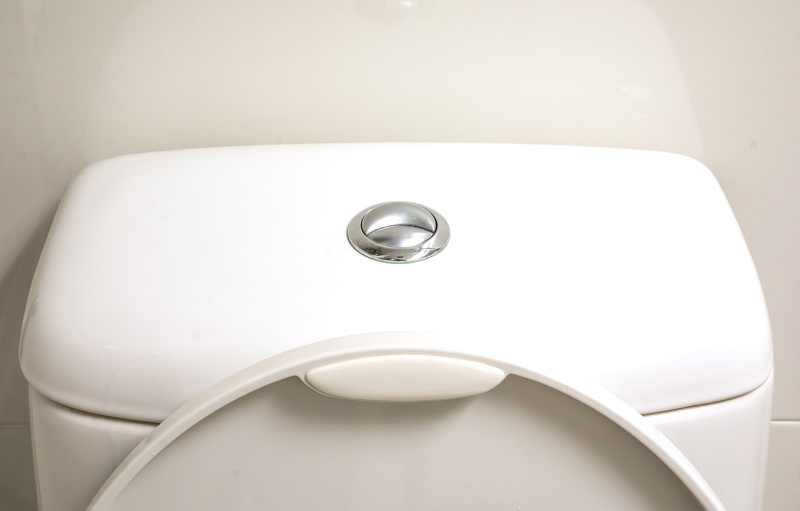 What Causes the Whistling Sound?
If your toilet has a metal ballcock valve, the ball and armature of it can begin to vibrate during the refill of the toilet tank. The vibrating metal will cause this high-pitched whistling — you know, the sound you can no longer stand. But what causes the metal ballcock valve to vibrate? This is usually due to a faulty fill valve gasket or worn out parts due to wear and tear.
How to Fix a Whistling Toilet
You can either replace the gasket within the fill valve or you can replace the entire valve. Since modern day valves are all made with plastic parts, it is inexpensive to replace toilet tank parts. Therefore, you'll save yourself a headache by just replacing the entire valve, instead of taking it completely apart. Most plastic valve pieces can simply unscrew out of place and screw back into place — just be sure to shut the water off and make sure it's secured in place.
DIY or Call a Pro?
Replacing a valve inside of your toilet's tank isn't the most difficult of repairs. However, like all plumbing repairs, anything can go wrong if you're unsure of what you're doing. One wrong move can cause water to begin filling the room or cause another piece to potentially break. If you're not well-versed in plumbing repairs, contact your local plumber to handle this for you.
Whistling should be done by you while you're on the toilet — not by your toilet when you're done using it. If you're in need of a professional plumber, give us a call and we'll be there to help you out!