Having low water pressure in your home can be a pain, especially when your house is the only one on the block that can't seem to get a decent shower. There are a number of things that can cause low water pressure, from clogged water filters to flow restrictors to simply the location of your home in relation to the water tower!
At Len The Plumber, we know how to fix low water pressure problems – whether that means clearing a clogged drain or installing a new pressure booster! Whatever the cause of your low water pressure, Len The Plumber has the solution!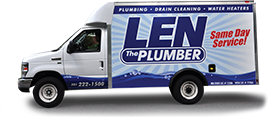 If you have low water pressure in your home, don't suffer through another disappointing shower! Give Len The Plumber a call at 800-950-4619 or book your services online – we'll have your water pressure fixed in no time.
Our Water Pressure Services in MD, DC, VA, PA & DE
When it comes to severely low water pressure, our team has seen it all. Low water pressure can be caused by a number of things, including:
Clogged water filters
Kinks or clogs in your main water line
Clogged flow restrictors in your faucets or showers
Closed water shut-off valves
Faulty water pressure relief valves
No matter what's causing your low water pressure, call the Len The Plumber for the solution! Reach us at 800-950-4619 or schedule your appointment online! We can pinpoint the source of your issue and have it fixed in no time.
Main Line Clog Removal
A clog in your home's main plumbing line could certainly result in low water pressure. Your main line is the water line that runs underground from the street to your home, and it can be impacted from anything from tree root infiltration to shifting soil to deterioration due to age. If you have a main line clog, our team can diagnose the specific issue and provide prompt repairs to get  your clog removed and your water flowing again at optimal pressure.
Drain Cleaning Services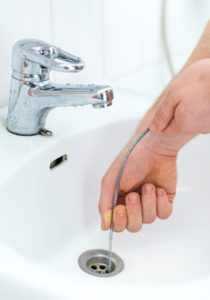 Clogs in your sink or toilet are some of the most common plumbing issues homeowners face – but did you know that these clogs can also impact your water pressure? If you have a clog in any of your home's drains, don't reach for damaging chemical drain cleaning liquids as these can cause irreparable harm to your plumbing system. Instead, either opt for a more natural drain cleaning method such as baking soda, vinegar, and hot water, or contact Len The Plumber! We'll safely and effectively remove your clog fast!
Booster Pump Installation Services
Whether you are on well water or city water, we can expertly install booster pumps in your home to increase water pressure in all of your plumbing fixtures. If your sink and shower pressure is weak or your toilets take too long to fill, consider booster pump installation to improve your home's water pressure! Our team will discuss your water pressure needs and help you determine the best booster pump for your home.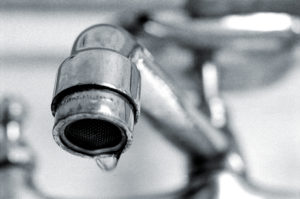 Contact us today for all of your water pressure needs in MD, DC, VA, PA, and DE by calling 800-950-4619 or book your services online! We'll get to the bottom of your water pressure issue and provide prompt, affordable solutions!