Oh no — you found a leaky pipe and there's water dripping everywhere! What do you do? Rather than panicking in a state of shock, take a deep breath and apply a patch to give you some time between now and when the plumber arrives. In order to patch a leaky pipe, make sure you…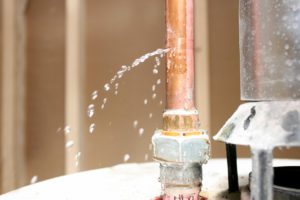 Stop the Flow of Water
Before you do anything, the water supply valve for that specific pipe must be shut off. If you're unsure of which valve to turn off, you can always turn off the main shutoff valve until the plumber arrives. Once the water is off, turn on the closest faucet to the leak to drain the remaining water from the pipe.
Clear Out the Area
Now that the water supply has been turned off and the leak has been halted (for the moment), use this time to clean up the immediate area. Wipe off and dry the leaky pipe itself, clean off surrounding cabinets and fixtures, mop up the floor, and remove any surrounding items to prevent them from becoming damaged.
Prep the Pipe
Before you can apply your temporary patch to the leaky pipe, you're going to want to prepare the damaged area. Using a file or piece of rough sandpaper, smooth out the leaky area to ensure there is no rust, limescale, or rough edges. Doing so will help your patch be more effective in case you have to turn the water back on before the plumber arrives.
Apply Water Pipe Epoxy
The easiest way to patch a leak is with plumber's epoxy, which can be picked up at your local hardware store. Rip off an adequate piece of the epoxy and begin working it in your hands until it's mixed and ready for application. Shape the epoxy so it will cover the entire gap in the pipe and press down to apply it. Once it has been applied, smooth out the edges and allow it to settle for as long as the instructions say.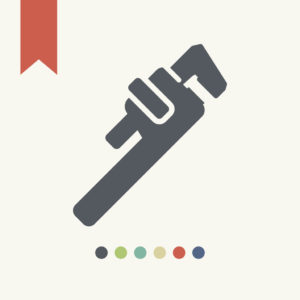 Pro Tip: For additional insurance, place a strip of rubber over the newly applied (and dried) epoxy. Keep the rubber secure and in place with pipe clamps.
Why risk having your home sustain further damage when you can apply a quick and easy patch to your leaky pipe? When you need a local plumber to quickly fix a leaky pipe (or even find a leak you might suspect), you can rely on Len The Plumber. To learn more or to schedule an appointment, give us a call at (800) 950-4619.