Renting your first apartment or home, whether you are still in college or just recently graduated, is an exciting time, but before you throw your house warming party, you should familiarize yourself with your unit's plumbing systems and take some preventative measures to ensure your stay in your new home is as comfortable and hassle free as possible!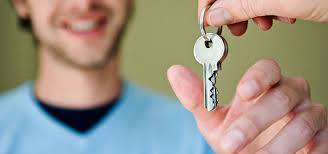 Here are some tips to become a prepared renter:
Take a Tour
Ask your landlord to show you and your roommates where the main water shutoff valve is located

Make sure the valve works as old valves can break easily
Have the landlord tag the valve so that you can locate it quickly in case of emergency
If you have a water emergency, like a broken water heater, shutting off the main shutoff valve will prevent further water from flowing anywhere in your home

Know where the individual shutoffs are for toilets and sinks to stop isolated problems

When an overflow occurs, you have the ability to turn of the water valve for the individual toilet or sink

Ask your landlord questions

Have there been any sewer issues in the past or are there any existing sewer line issues?
Are any pipes prone to freezing, if so, which ones?
Are there any general plumbing issues or information about the house you should be aware of?
Prevent the Hassle 
Buy strainers for your kitchen sink, shower, and utility/laundry room sink. Strainers catch food, hair, or other debris that can cause buildup and clog your pipes

If you do not have a garbage disposal, a strainer is essential in preventing unwanted debris from clogging the sink

Make sure your water heater is set at 120°F

120°F is the industry standard setting and ensures that your water temperature is not scolding hot or freezing

Be aware of what you can and cannot flush down the toilet
Stay away from liquid drain cleaner as the harmful chemicals can damage your pipes
Make sure you properly use your garbage disposal
Prepare for Winter
Turn off the outside water and disconnect any outside hoses to prevent pipes from freezing
Have the landlord show you where the valve for the outside water is located
When you are away, make sure your thermostat is set between 55ºF-60ºF to save energy and to keep your rental at a reasonable temperature to prevent frozen pipes. Also, turn the temperature of your water heater down to low or Vacation Mode
Open cabinets or doors that house water pipes on exterior walls to allow warm air to circulate and prevent freezing
As a first time renter, it can be stressful when plumbing issues occur, but Len The Plumber is here for you! Make sure you discuss any problems with your landlord before giving us a call to schedule an appointment with one of our certified technicians. For Same Day Service, 7 Days A Week, call us at Len The Plumber!  And remember, there is never an extra charge for evening, weekend, or holiday appointments.