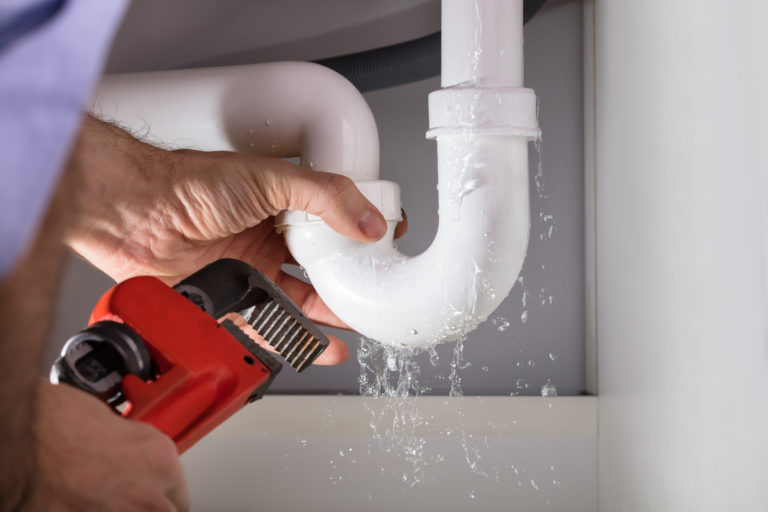 Rooter service is a general term for plumbing repairs that involve drain cleaning or pipe repairs. Since tree roots used to be the primary cause of drain and pipe problems, rooter service was used to describe the method of repairing these problems.
Today, however, rooter service refers to much more than repairing drain and sewer line problems caused by tree roots. It also refers to the removal of stubborn clogs, repairs for slow drainage issues, and much more.
What Happens During Rooter Service?
When you call for rooter service, your plumber will first diagnose the issue that's causing your drainage problems, wastewater backups, or other plumbing issues. Depending on the issue at hand, this could involve:
Visually inspecting plumbing fixtures
Testing or turning on your plumbing fixtures to observe the problems
Conducting a video pipe and sewer line inspection to look for deeper clogs and pipe damage
Once the problem has been diagnosed, your plumber should explain your repair options. If clogs or pipe damage has been discovered, the next part of your rooter service may involve:
Snaking one or more drains to remove clogs
Removing sections of your home's piping system to clear out clogs
Repairing sections of pipes that are corroded, cracked, or damaged
Replacing pipes and sewer lines that are sagging, collapsed, damaged by tree roots, or otherwise beyond repair
When pipe and sewer line replacement is required, you'll need either:
Do I Need Rooter Service?
Some of the most common warning signs that you need to contact a professional plumber for rooter service include:
Gurgling toilets
Slow or no drainage
Multiple drains backed up at once
Wastewater backups in one plumbing fixture after you use another (for example, water backing up in your tub after you flush the toilet)
Wastewater backups that flood your home
If you notice any of these problems, it's time to call for rooter service. The fact is that clogs and sewer line problems do not fix themselves—they only get worse with time. So, the sooner you contact a professional plumber for rooter service, the better. It can prevent the problem from worsening and costing you more down the line.
Schedule Rooter Service Now
The expert plumbers at Len The Plumber are ready to provide fast, efficient, high-quality rooter service to repair and restore your plumbing system. Whether it's time to unclog a drain or replace a main line, we're the team you can count on for exceptional service and solutions.
To schedule same day rooter service, call us at (800) 950-4619(800) 950-4619 or contact us online now.
For more than two decades, Len The Plumber has been offering first-class rooter and plumbing services throughout Baltimore, Northern Virginia, Philadelphia, Delaware, and Washington, D.C. Our team has the experience and skills you can rely on, and we always promise:
Upfront pricing and estimates and upfront pricing options for any budget
Zero extra charges for after-hours or emergency service
Two-hour response times for main drain service
Those are just some of the reasons why our customers love us! But don't take our word for it—contact us to experience our excellence for yourself!