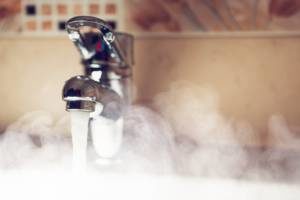 When you need hot water in your home, you don't want to wait. If your shower takes too long to warm up or you're dealing with slow hot water throughout your home, there are some things you can do to fix your hot water woes!
4 Reasons You Have to Wait for Hot Water From Your Home's Taps
The most common reasons why it can take longer to get hot water from your home's taps include:
Distance: The farther away your hot water heater is from the faucet or shower where you want hot water to flow, the longer it will take to get there.
A low volume restrictor: You may have a low volume restrictor installed on fixtures, like your shower, which can delay the delivery of water.
A failing water heater: Water heaters that are about 10 years old are at or approaching the end of their service life. That can mean they fail suddenly, or they're simply less effective at heating water. An expert plumber from Len The Plumber can check out and repair your water heater and determine if now's the right time for water heater replacement.
Sediment buildup in your water heater: Over time, sediment can build up in your water heater. The sediment consists of dissolved minerals, like calcium and magnesium, that settle to the bottom of the tank. The sediment buildup will displace the amount of hot water in the tank, making less available and increasing the time between refills. A water heater pro from Len the Plumber can flush your water heater, clean out the sediment, and maintain other parts of the system to keep your water heater operating as efficiently as possible for as long as possible.
How Can I Get Hot Water Faster?
A Hot Water Recirculation System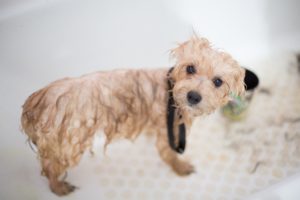 A hot water recirculation system can reduce the amount of water wasted while you're waiting for it to heat up from the tap. A recirculating system:
Moves water more quickly from the hot water heater to the desired tap
Recirculates your used water back to the heater and keeps hot water close to the faucets
Is activated by a timer or a thermostat
The recirculation system can be either mounted near your faucet or attached to your water heater. The version attached to your water heater includes a pump and a timer to keep the hot water circulating.
A Tankless Water Heater
A tankless water heater is another option to provide on-demand hot water continuously. Offering an endless supply of hot water, tankless water heaters don't use tanks to contain or heat water. Instead, water passes over a heating element to instantly become hot.
The result is immediate access to hot water and a reduction of heating costs because the tank isn't heating unused water.
In addition to whole-house tankless water heaters, there are also point-of-use tankless water heater units. These smaller units address hot water output for individual faucets and can be installed in a sink cabinet or closet. These are a good option when a water heater doesn't have the capacity to serve the entire home.
Find out here if a tankless water heater is right for your home.
Given that water heaters can account for as much as 25% of a home's energy use, choosing an efficient system that can also meet your water heater needs is crucial. The team at Len The Plumber can help with that to ensure you get a water heater that fits your budget and your hot water needs while providing optimal long-term value!
Get Expert Help Restoring Your Home's Hot Water Supply: Contact Us
At Len The Plumber, our local plumbers provide the complete range of services for tank and tankless water heaters. Whether you need routine maintenance service or it's time to repair tankless water heater delay problems, Len The Plumber is ready to help!
Plus, with our 24-hour emergency service at zero extra cost and our great reviews, you can be confident that you're getting top-quality solutions whenever you need help with your water heater—or any plumbing system in your home.
Call 800-950-4619 or contact Len The Plumber online now for water heater repair, replacement, or maintenance service.
We're proud to be the team locals trust for top-notch plumbing services throughout Maryland, Northern Virginia, Pennsylvania, Delaware, and Washington, D.C. Simply contact us to experience our excellence for yourself!