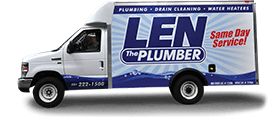 Plumbing leaks can be a nightmare for any homeowner. Leaky pipes often develop out of sight behind walls and under floors, letting them remain undetected until serious damage occurs. Don't let this happen to you! Contact Len The Plumber for leak detection services from expert plumbers. We can find and fix hidden leaks in any area of your home, repairing them efficiently and correctly to restore your peace of mind.
Call Len The Plumber at (800) 950-4619(800) 950-4619 or contact us online now for leak detection services at your Mid-Atlantic-area home.
We offer first-class leak detection and repair services throughout Baltimore, Philadelphia, Northern Virginia, Delaware, and the Washington, D.C. area.
Plus, we proudly offer:
Signs You Have a Plumbing Leak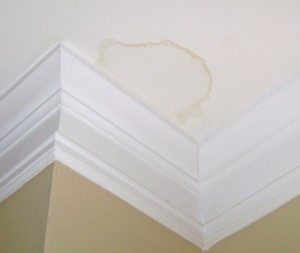 A leaking faucet that drips water into the sink is easy to spot, but detecting leaky pipes and fixtures isn't always this clear-cut. Keep an eye out for the following problems, so you know when it's time to schedule professional leak detection service:
Unexpected moisture: If there's any standing water on the cabinet floor beneath a bathroom or kitchen sink, you could have a leaky pipe on your hands.
Discolored or bubbling walls: Examine the walls and ceilings of your home. If the drywall has discolored or started to bubble, there could be a leak behind the wall. In fact, even with water-resistance drywall in bathrooms, prominent leaks can still cause some discoloration or bubbling.
Mold growth or a musty odor: Mold can only grow in damp places. A mold problem anywhere in your home could signify a leaky pipe somewhere. Even if you can't see it, a persistent musty odor is a clear giveaway.
Rising water bills: If you notice your bills going up without explanation, a hidden plumbing leak is a likely culprit.
Warm spots on the floors or walls: If a hot water pipe has sprung a leak, it can create unexplained warmth on your walls or flooring. So, run your hands along the walls, or walk around barefoot in the basement to check for mysterious hot spots.
Dripping or running water noises: The sound of water trickling behind the wall or "phantom flushes" from a toilet leak are both signs that you should call a plumber.
Changing water meter readings: Confirm your suspicions with this simple test—take a water meter reading, avoid running any water for two hours, and then take another reading. If the numbers change, you can be certain there's a leak somewhere.
Notice any of these warning signs of water leaks in your home? If so, don't hesitate to call  (800) 950-4619(800) 950-4619 or contact Len The Plumber online for leak detection and repair service now.
We can help you prevent serious water damage caused by hidden leaks—and we always offer upfront prices and same day service at zero extra cost for the ultimate convenience.
What Causes Water Leaks?
Hidden water leaks are common, but why do they occur? Sometimes, normal wear and tear is to blame. Other times, relatively new pipes and fixtures can develop leaks due to flaws in manufacturing or installation. Here are some of the most likely reasons homes develop plumbing leaks:
Ground movement, settling soil, and the freeze-thaw cycle
Poor construction or installation techniques
Pipe corrosion that occurs with age
Damaged pipe seals or joints
Excess water pressure
Cracked pipes or fixtures
Untreated clogs
Schedule Leak Detection Service in DC, DE, MD, PA & VA
We know you're busy and don't have much time to worry about a leaking faucet or small toilet leak. That's why we deliver our services as quickly and conveniently as possible. We'll get behind your drywall or under the floor, pinpoint the source of the leak, and perform a reliable repair. And when we're done, you won't have to worry about water damage or high utility bills anymore!
If you think you have a hidden leak, don't ignore it—contact Len The Plumber at (800) 950-4619(800) 950-4619, and our leak detection technicians will have your pipes fixed up in no time!
We also invite you to check out our glowing reviews, as well as our industry-leading guarantees and our latest offers, to see why we're a leading plumbing company throughout the Mid-Atlantic region.