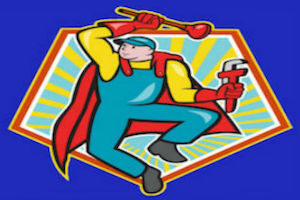 Being a superstar at taking care of your home plumbing is about three things: knowledge, maintenance, and preparation. Having the knowledge you need to take care of simple tasks on your own. Performing the routine maintenance that extend the life of your home fixtures. Making the preparations necessary to ensure you have what you need on hand in case of emergency.
Below are seven signs that you're a home plumbing superstar. If you read this list and think, "I do all of these," then you're deserving of the title. If you read this list and think, "I don't do enough of these," don't worry! It's never too late to start adopting new home plumbing habits!
You know where your main water shut-off is.
When there's water gushing all over your basement, the first thing you'll want to do is shut it off. Most water mains are found in your basement or outside near a utility box. Turning it off cuts off your entire home's water supply quickly and easily.

You know what not to put in your garbage disposal.
Never put fatty waste or grease in a garbage disposal. It can harden within drains and create blockages. Other things that shouldn't go in include: rice, coffee grounds, and fibrous materials like celery or potato peels.

You look for leaks in out-of-the-way places.
Hidden leaks are the number one cause of mysterious water bill increases. Knowing where hidden leaks are found will allow you to prevent and fix them as soon as they pop up.

You keep your sump pump cleaned out.
Making sure your in-home sump pump is cleaned out and properly working is simple. Just don't forget it's there and rinse it out every now and then.

You know the age of your home's pipes and fixtures.
By knowing how old your pipes, water heater, toilets, and faucets are, you can stay on top of maintenance and replacement needs.

You have tools you can use in case of emergency.
Useful plumbing-related tools to have include: cup and flange plungers, crescent and pipe wrenches, a hacksaw, and an auger.

You have the number of a plumber on hand before you need it.
If you don't have one already, we can recommend giving (800) 950-4619 a call. Full disclosure: it's our number.
It's never too late to start picking up beneficial home plumbing habits that will make you feel like a superstar. For everything else, there's the team at Len The Plumber.