When it comes to your home, you should feel like the master that knows all. However, when it comes to your plumbing system, you're not going to know everything (unless you're a plumber). In order to make sure that your home's plumbing is in perfect working order, make sure you avoid these rookie mistakes.
Using Too Many Plumbing Fixtures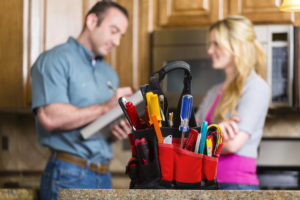 Have you ever threw a load of laundry in the washer, started a cycle in the dishwasher, and attempted to take a shower? This won't be the most enjoyable shower as the water pressure will be significantly lower and you could run out of hot water (depending on your water heater). Not only will this make for a less than comforting shower, but your dishes and clothes might not get as clean as you had hoped.
Putting Everything Down the Drain
Spitting toothpaste into the sink, flushing toilet paper, and placing food scraps in your garbage disposal are all regular things your plumbing system experiences. Unfortunately, many people will flush toiletries down the toilet, pour grease down their drains, and allow hair to fall into the sink. Make sure nothing goes down your drains except for the usual business!
Repairing Without Knowing
As a homeowner, people will attempt to be a weekend plumber in order to save a few bucks. For the easier repairs, this is a good idea — as long as you know what you're doing. If you're not sure how something works, don't take it apart and try to figure it out. Some will find out the hard way that just because you can take it apart, doesn't mean it will go back together. If you're not sure how to fix something, make sure you call a professional first.
Being a homeowner means you have to know a lot about your home, including common plumbing mistakes you should avoid making. When your home experiences plumbing problems and you need them repaired, contact Len The Plumber. If you're looking for a reliable plumber, check to see if you live in one of our many service areas!