Did you hear that? Is there something other-worldly trying to make contact with us? Probably not. Many homes have problems with random noises that will certainly grab your attention. While these noises are annoying, they're a good thing because they're trying to tell you that a repair needs to be made. However, if you ignore them — you should be afraid of the consequences.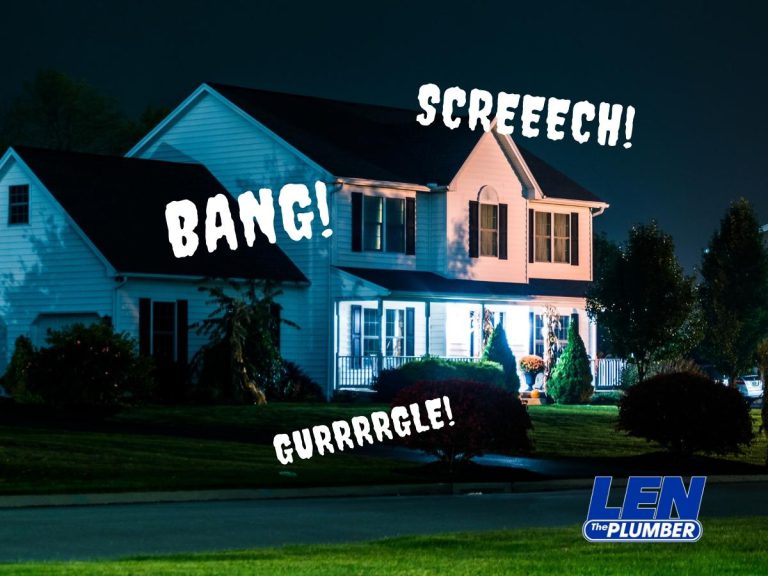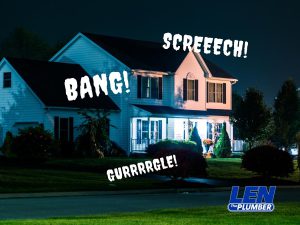 Gurgling Toilet
What It Means: Hearing gurgling or hissing noises coming from your toilet usually means the flapper isn't covering the valve opening. As a result, water will continue to run and your wallet will continue to be emptied when you pay the next water bill.
How to Fix It: Inspect the flapper and make sure it's covering the valve opening. If it's not, replace the flapper. If it is, check the water level and adjust the float assembly to the proper level.
Dripping Noises
What It Means: Hearing a slow dripping noise, but not seeing anything coming from the faucet is NOT a good sign. You could have a hidden plumbing leak.
How to Fix It: There are two leaks you could possibly have. If this sound is present when no plumbing is being used, it's most likely a pipe leak behind the wall. If the sound is present when a drain is being used, there is most likely a leak at the drain or in the waste pipes.
Banging Noises
What It Means: If you hear banging noises when you turn on the shower or sink faucets, it means your water lines are shaking too much. Sometimes water will move so fast that when it hits a 90-degree turn in the pipe, it will shake violently. If there's another pipe next to it — commence the banging noises, also known as "water hammers."
How to Fix It: You may have to install fasteners on each portion of your plumbing pipes to prevent them from shaking. Consult a professional plumber to inspect the pipes and your water pressure, recommend solutions, and install any fasteners you might need.
If you're hearing noises in your home whilst you're alone, you may have a few plumbing problems that need your attention.When you need your plumbing inspected and repaired, contact Len The Plumber. If you're looking for a reliable plumber, check to see if you live in one of our many service areas!