Plumbing Services in Doylestown, PA
Within Doylestown's historic district, 90% of homes are more than 50 years old. That means homeowners are at increased risk for experiencing plumbing issues due to the outdated plumbing technologies used in old home construction.
Having access to safe, reliable plumbing is an essential part of our daily lives, which is why it's critical for Doylestown residents to have a knowledgeable plumbing team that's capable of handling their home's unique needs. At Len The Plumber, our team is well-versed in treating the plumbing problems that commonly arise in Doylestown homes. No matter what your plumbing issues may be, our team has the skills and expertise necessary to resolve them in no time.
Ready to work with a plumbing professional that understands Doylestown like no other? Contact Len The Plumber to schedule the plumbing services you need today!
What to Expect When You Hire Len The Plumber
For any plumbing issue, big or small, you can depend on Len The Plumber to provide skilled and prompt service from knowledgeable professionals. When you choose us, you can expect:
A profile of your plumber sent before they arrive so you know exactly who's coming.
Friendly, respectful customer service from professionals who care.
Fully stocked trucks so our plumbers have everything they need to solve your problem on the first trip.
Same day service at a time that's convenient for you.
Emergency plumbing services at no additional cost.
An optional complimentary whole-home plumbing inspection with any service.
We don't take these pledges lightly—we consider them promises to our customers, and we intend to keep them. For plumbing service of the highest quality, guaranteed, call us today at (800) 950-4619(800) 950-4619 or contact us online.
Complete Plumbing Services in the Doylestown Area
When we say we can handle any plumbing problem, we mean it—but if you're looking for a list of our services, it includes:
Schedule Plumbing Services in Doylestown Today!
Whether your Doylestown home has copper pipes, faulty fixtures, running toilets, or any other plumbing issues commonly seen in historic homes, Len The Plumber has the solutions you need to regain complete plumbing power. Don't let your Doylestown home's plumbing needs go unresolved.
Get the high-quality, long-lasting plumbing services you need by contacting Len The Plumber today!
Flexible Financing Available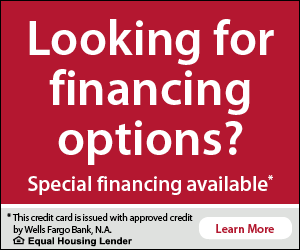 We know that life sometimes hands you unexpected plumbing repairs and these repair issues can bring proper home functioning to a halt. As a service to you, we offer flexible and competitive financing options with approved credit through Wells Fargo Bank, N.A. The Wells Fargo Home Projects credit card is issued with approved credit by Wells Fargo Bank, N.A., an Equal Housing Lender. Ask for details.