Plumbers Serving the Langhorne, PA Area
When looking for a plumber in Langhorne, most people either want fast repair service for a plumbing emergency or high-quality work for an installation or remodel. With Len The Plumber, you can have both speed and quality for any plumbing job! Finding a reliable plumber can feel like a bit of a guessing game, so we offer a guarantee to each and every customer in Langhorne.
Our highly trained, expert plumbers will arrive on time and fully equipped to handle your specific needs. You'll recognize them when they get there, because we'll have already sent you their picture and profile to let you know exactly who is coming. They'll fully explain any suggested work, giving you a full written estimate before starting. After your plumber completes the job with the highest level of quality, we'll follow up to make sure that you're 100% satisfied with their work. If for any reason you are not, we'll send a new plumber to make it right, free of charge.
From leaky faucets to sewer main breaks, Len The Plumber can handle any plumbing job in Langhorne, PA. Even if you just have a quick plumbing question for your Langhorne home and need expert input, call Len The Plumber today at (800) 950-4619(800) 950-4619 or contact us online!
What to Expect When You Hire Len The Plumber
At Len The Plumber, we always commit to the highest standards of ethical business practices, promptness, fair pricing, quality craftsmanship, care for your home, and an above and beyond approach for any home plumbing need. When you choose us, you can expect:
Local plumbers who are experienced in serving the needs of Langhorne residents.
A profile of your plumber sent before they arrive so you know exactly who's coming.
Friendly, respectful customer service from professionals who care.
Fully stocked trucks so our plumbers have everything they need to solve your problem on the first trip.
Same day service at a time that's convenient for you.
Emergency plumbing services at no additional cost.
An optional complimentary whole-home plumbing inspection with any service.
We don't take these pledges lightly—we consider them promises to our customers, and we intend to keep them. For plumbing service of the highest quality in Langhorne, guaranteed, call us today at (800) 950-4619(800) 950-4619 or contact us online.
Complete Plumbing Services in the Langhorne Area
When we say we can handle any plumbing problem, we mean it—but if you're looking for a list of our services, it includes:
Count on Len The Plumber for plumbing repair, replacement, maintenance, or installations in Langhorne, PA. We'll go above and beyond to ensure your satisfaction on every job, no matter how big or how small. Call us at (800) 950-4619(800) 950-4619 or contact us online!
Flexible Financing Available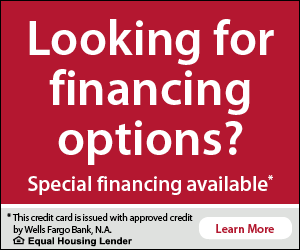 We know that life sometimes hands you unexpected plumbing repairs and these repair issues can bring proper home functioning to a halt. As a service to you, we offer flexible and competitive financing options with approved credit through Wells Fargo Bank, N.A. The Wells Fargo Home Projects credit card is issued with approved credit by Wells Fargo Bank, N.A., an Equal Housing Lender. Ask for details.
Ready to Experience the Best Plumbing Service in Langhorne?
At Len The Plumber, we're committed to bringing you comfort, security, and peace of mind. We know that plumbing emergencies happen outside of regular business hours. When they do happen, you need immediate service to restore comfort and safety to your home. Because we care about our friends and neighbors in Langhorne, we're available seven days a week for same day service, with no extra charge for evening, weekend, or holiday appointments!
Our expert Langhorne plumbers are ready to go above and beyond for your family. Experience the difference today—call us at (800) 950-4619(800) 950-4619 or contact us online!