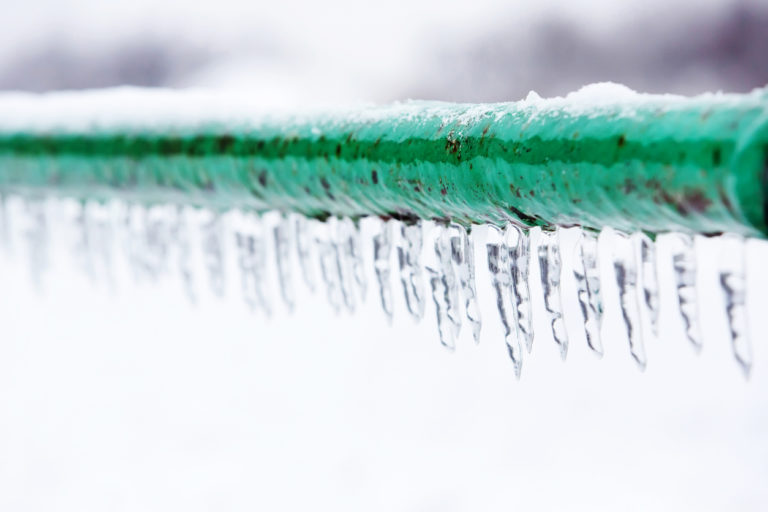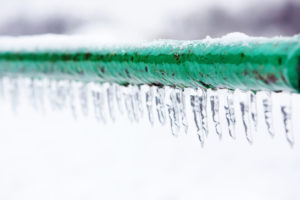 You may be prepared for the cold temperatures that come with the winter, but is your plumbing system ready?
Frozen pipes are a serious concern, and if left unaddressed, they can burst and cause a real plumbing emergency. Don't let it reach that point—if you suspect you have frozen pipes, contact Len The Plumber for help thawing your pipes before they burst.
Call (800) 950-4619(800) 950-4619 or contact Len The Plumber online to schedule frozen pipe repair in Philadelphia or the Delaware Valley area. We're ready to help you 24/7, and we never charge extra for emergency pipe repair service!
How to Prevent Frozen Pipes
You can't control the weather, but there are plenty of steps you can take to help prevent frozen pipes, including the following:
Disconnect garden hoses and blow out the sprinkler system before the first deep freeze hits.
Install pipe insulation to help retain heat.
Wrap heat tape around exposed pipes running through the attic, crawl space, garage, and other unheated spaces.
Seal and insulate unheated parts of your home that contain plumbing to keep frigid air at bay.
Set your thermostat to at least 55˚F at all times, even if you're out of town.
Leave cabinet doors open on cold nights so that heated air can circulate around the pipes.
On the coldest nights, run a trickle of warm water from a faucet located on an exterior wall.
Run a space heater in unheated parts of your home where pipes are located to keep the temperature above 40˚.
Too late to prevent frozen pipes? Need an expert plumber "near me" in Philadelphia or the Delaware Valley? Simply call (800) 950-4619(800) 950-4619 or contact Len The Plumber online now!
Signs You Have Frozen Pipes
The pipes in your home that are most likely to freeze are usually those along exterior walls, as well as pipes running to:
Outdoor faucets
Water sprinklers
Swimming pool lines
Here are the most common signs that these or any other pipes in your home have frozen:
Bitterly cold temperatures: The risk of frozen pipes increases the colder it gets outside. The danger zone is typically anything below 20˚.
No water at the tap: If ice has formed in a pipe, water can't flow through it to the faucet. You might have low water pressure or no water at all. This is the biggest clue that something is wrong.
Frost on the water pipes: To pinpoint the exact location of a frozen pipe, look for visible frost. This tells you where you should concentrate your thawing efforts.
Unusual sounds or odors: Water expands when it freezes, which can lead to strange plumbing sounds. If ice blocks a sewer line, gases may travel into your home, causing unpleasant smells.
Notice any red flags of frozen pipes? If so, call Len The Plumber at (800) 950-4619(800) 950-4619 or contact us online now.
What to Do If You Have a Frozen Pipe
You must take action immediately to thaw your frozen pipes safely and reduce property damage. The first step is to call Len The Plumber at (800) 950-4619(800) 950-4619 and request pipe repair.
While you're waiting for one of our expert plumbers to arrive at your home, follow these steps:
Leave the affected faucet open to help prevent pressure from building up.
Turn off the water to the house at the main water shut-off valve. If the pipe bursts, this will prevent excessive water damage.
Begin thawing the pipe. The easiest method is to apply heat from a hair dryer or space heater to an exposed pipe. Start on the faucet side and work your way down toward the icy blockage.
If the frozen pipe is located behind a wall, turn up the thermostat and apply heat from an infrared lamp.
Contact Len The Plumber for Frozen Pipe Repair in Philadelphia & the Delaware Valley Area
Len The Plumber's expert team is experienced with handling plumbing emergencies, including frozen pipes. We offer same day service and don't charge extra for after-hours plumbing repairs, allowing us to work quickly and minimize the damage to your home. Our knowledgeable plumbers can also help you implement preventative measures to avoid frozen pipes in the future.
Call (800) 950-4619(800) 950-4619 or contact Len The Plumber online for fast, reliable frozen pipe repair service throughout Philadelphia and the Delaware Valley area.
When you choose Len The Plumber for frozen pipe repair and plumbing service, you can always expect:
Flexible financing options, with approved credit
Same day and emergency service at no extra cost
Fully licensed, insured, and bonded plumbers who will prioritize your needs while always treating you and your home with respect
The highest-quality workmanship and solutions!
We also invite you to check out our excellent reviews and our exclusive offers to see why our customers love us and why we're a leading plumbing company throughout Philadelphia and the Delaware Valley, including in:
But don't take our word for it—contact us to experience our excellence for yourself!