Len The Plumber has Certified Heat Technicians and Master Gas Fitters and we service the entire Baltimore area!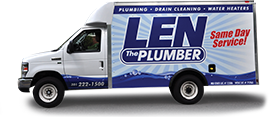 Let us troubleshoot and repair your heating system. Our friendly technicians will come at a time that's convenient for you, accurately identify the problem with your heating system and walk you through the best possible solution. We offer hydronic heating system repair or replacement services for:
Hot Water & Steam Systems
Boilers
Bleed Radiators
Convectors
Control Work
Relief Valves
Baseboard Heat
Radiant Heat
Oil to Gas conversions
Commercial & Residential
Gas or Electric Water Heaters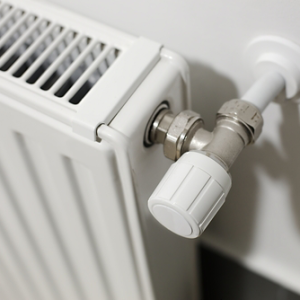 Boiler Services
Len The Plumber has expert boiler technicians with years of experience. We offer all boiler repair and installation services, seven days a week. If you're experiencing problems with your boiler, our technician will be out the same day to service or install your boiler whether it's gas, oil burning, or steam.
Regular maintenance of boilers and boiler systems is essential for it to produce efficient heat and hot water for your home. Don't wait until the freezing temperatures arrive to have yours checked out.
Boiler Repair and Installation
If you find that your home isn't heating well or if you cannot get your thermostat to work all together, then it's time to give Len The Plumber a call. If your boiler system is experiencing any of the following, then you know it's on the fritz. These are issues that our fast, friendly certified technicians can take care of to get your heat and hot water running again.
No heat or inadequate heat in your home
The boiler's pilot light won't light
Low water levels in your boiler
Finding water leaks in and around your boiler
Baseboard heating and/or radiator heating not working
Thermostat not working
Boiler problems like these could be caused by a faulty pump, mineral build up or air in the heating pipes of your boiler. On average, the boiler life span is around 10-15 years. You might consider replacing an older boiler with a more modern boiler. Heating technology has significantly advanced in the past 20 years. A new, energy efficient boiler will pay for itself quickly with the energy you save.
Boiler System Tips
Here are some basic boiler system tips to follow year round. These will help your boiler and baseboard to keep you comfortable and potentially save you money.
Keep baseboard & radiators clean. A clean surface transfers heat quicker saving you money.
Air flow through baseboards is necessary to heat your room effectively. Be sure the louvers on your baseboard are open and free of obstructions to allow convection to occur. This too will save you money by satisfying your thermostat quicker.
Find a comfortable temperature and leave your thermostat alone. More often than not boilers burn more fuel trying to 'catch up' after an extended setback. Slow and steady wins the race against high fuel bills.
If these tips are common practice in your home and you are still experiencing trouble with your heat then there might be a problem with your boiler. Remember, Len The Plumber has same day service, seven days a week.
Boiler Inspections
Len The Plumber can service your boiler and make any repairs that are necessary. When our certified technician arrives at your home they will inspect to see that your boiler was installed correctly and that it is operating safely and efficiently. They will also check your boiler for:
Overall condition and age
Inspect the valves and pumps
Ensure it is working properly
Inspect the flue and ensure carbon-monoxide is not being produced
Check for proper ventilation
If you need your boiler serviced, call today or fill out our online request form! We will schedule an appointment that's convenient for you and come with a fully stocked truck to repair any boiler problem that you have. We can even replace an existing boiler or install a boiler in your home the same day. Our friendly customer service representatives are ready to take your call now.