The certified heating technicians and master gas fitters at Len The Plumber offer a full range of hydronic heating and boiler services in and around Baltimore, MD. We service several brands and types of systems, providing first-rate installation, replacement, repair, and maintenance service. Plus, we back our workmanship and professionalism with upfront pricing and top-notch solutions.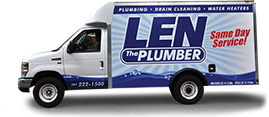 Call Len The Plumber at (800) 950-4619(800) 950-4619 or contact us online to schedule heating service in and around the Baltimore, MD, area. We offer same day and emergency service at no extra charge!
Our hydronic heating services for commercial and residential systems include:
Boiler Installation & Replacement in the Baltimore Area
At Len The Plumber, we install and replace gas, oil-burning, and steam boilers. With decades of experience and the most advanced equipment, we can efficiently:
Help you choose the right new system and size it correctly
Remove your existing system
Hook up and test your new boiler, ensuring safe and effective operation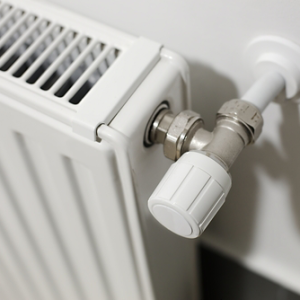 If your boiler is more than 10 to 15 years old or is displaying any of the following signs, don't hesitate to contact Len The Plumber for boiler replacement service:
Leaks
Yellow flames (on gas boilers)
Black soot (on oil boilers)
Cold spots around your Baltimore home
Steadily increasing energy bills
More frequent boiler repairs in the last 12 to 24 months
We offer same day service and flexible financing options to make it as convenient and affordable as possible to get the new boiler system you need, no matter when you need it!
To get a quote for a new boiler or to schedule boiler services in Baltimore, MD, call Len The Plumber at (800) 950-4619(800) 950-4619 or contact us online now.
Boiler Repair
If your boiler can't keep up or has broken down, the team at Len The Plumber can diagnose and fix the problem. When it comes to boilers, we've seen and fixed it all, including:
Insufficient heat output from boilers
Pilot lights that won't ignite
Low water levels in boilers
Boiler leaks
Thermostat problems
Issues with baseboard heating and/or radiator heating
And more!
Boiler problems like these could be caused by anything from a faulty pump or mineral buildup to air in the heating pipes and more.
If our team finds that boiler repairs aren't enough to restore your system and provide the lasting fix you need, we'll explain why we recommend boiler replacement — and we'll help you get the new system you need!
Call (800) 950-4619(800) 950-4619 or contact us online for boiler repair service in the Baltimore, MD, area — we offer 24-hour emergency boiler repair service, so you never have to wait long for help!
Boiler Inspections
Have you recently had a new boiler installed in your Howard County home? Do you need to determine if your Churchton home's boiler is working safely and efficiently? If so, our boiler inspections in the Baltimore area are the perfect solution!
During a boiler inspection, our certified technician will:
Evaluate the overall condition and age of your boiler
Inspect the valves and pumps
Ensure the boiler is working properly
Inspect the flue and ensure carbon monoxide is not being produced
Check for proper ventilation
Get the priceless peace of mind that comes with a professional boiler inspection — call (800) 950-4619(800) 950-4619 or contact Len The Plumber online today.
3 Helpful Boiler Maintenance Tips for Baltimore Homeowners
These basic boiler system tips can keep your system working properly and efficiently, promoting your comfort and potentially saving you money:
Keep baseboards and radiators clean. A clean surface transfers heat more quickly, allowing for optimal efficiency and possibly lowering your energy bills.
Check the louvers on your baseboard. Make sure they are open and free of obstructions to allow convection and promote proper airflow. This, too, will save you money by satisfying your thermostat faster.
Set your thermostat to a comfortable temperature. Then, leave it alone. More often than not, boilers burn more fuel trying to "catch up" after an extended setback. Slow and steady wins the race against high fuel bills.
If these tips are standard practice in your home and you are still experiencing trouble with your heat, there may be a problem with your boiler. Remember, Len The Plumber has same day service, seven days a week.
Call our friendly professionals at (800) 950-4619(800) 950-4619 or reach out online and we'll diagnose your issue, providing swift solutions to any boiler issues you may have!
Schedule Heating & Boiler Service in Baltimore, MD
The team at Len The Plumber is ready to provide the heating service you need to maintain your home's comfort and reliable access to hot water. Whether it's time for a routine system tune-up or a complicated replacement service, you can always count on Len The Plumber for exceptional customer service and the highest-quality solutions.
For more than 20 years, Len The Plumber has been offering top-quality service throughout Baltimore, MD. From Baltimore County to Carroll County, we'll ensure that your heating system is in top shape. That's just one reason why our customers love us! But don't take our word for it — contact us to experience our top-rated service for yourself!
Call Len The Plumber at (800) 950-4619(800) 950-4619 or contact us online to schedule heating service in and around the Baltimore, MD area — including in Pikesville, Randallstown, Woodlawn, Baltimore, and nearby areas!