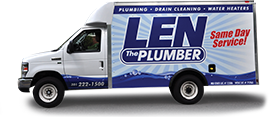 Many homes outside of the Baltimore metro area depend on wells and well pumps for their water supply. If you live in one of these homes, you'll need a plumber who's experienced at providing well pump service whenever your pump breaks down or you have a problem with your water supply.
You need the team at Len The Plumber! For more than 20 years, our trusted Baltimore plumbers have been providing top-quality well pump services, from new installation and replacement to troubleshooting and well pump repair service.
Call (800) 950-4619(800) 950-4619 or contact Len The Plumber online to schedule well pump service in or around Baltimore, MD.
At Len The Plumber, we proudly offer:
Written estimates and upfront pricing
Same day and emergency plumbing service at no extra charge
Exceptional service and solutions from experienced plumbers who can get the job done right the first time!
Well Pump Repair in Baltimore, MD
Well pumps are generally reliable. Over time with standard wear and tear, however, well pumps can start to act up or break down. When they do, the well pump repair experts at Len The Plumber are ready to help!
Our team can expertly diagnose and fix all types of well pump problems, like: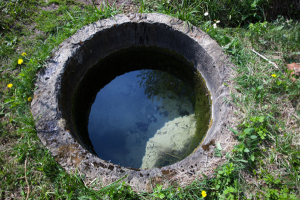 Poor or no water pressure
A short cycling well pump
Lost air in the water tank
Cloudy or muddy water at the pump
A faulty water pressure control
Malfunctioning water pump control switches
And more!
If you notice any of these warning signs of well pump problems, contact Len The Plumber ASAP at (800) 950-4619(800) 950-4619!
These problems will only get worse with time, and they may cause a sudden loss of water at your home! By calling our Baltimore plumbers, you can be confident you're getting the solutions you need to restore your well pump and maintain your access to water whenever you need it!
Our well pump repair experts serve Baltimore County, Howard County, Anne Arundel County, Harford County, Carroll County, Cecil County, and other Maryland counties.
Well Pump Replacement & Installation Service in Baltimore
The average well pump will last about 8 to 10 years, depending on several factors, like:
Whether the pump has been correctly sized
How the well pump was installed
The water demand and needs for the home
When it's time to replace an existing well pump, the pros at Len The Plumber can help with everything necessary to get the right new pump installed efficiently and correctly. We can:
Assess your home's water usage and needs
Inspect your well to determine the depth and the horsepower requirements for a new pump
Point out your best options for new well pumps
Expertly complete the well pump replacement or installation service
Test your new pump to ensure it's working correctly
Need help choosing the right new well pump? Are you searching for a plumber who can install Howard County well pumps?
If so, just call Len The Plumber at (800) 950-4619(800) 950-4619 or contact us online now! We offer flexible financing options, as well as 24-hour emergency service at no extra charge!
Schedule Well Pump Service in Baltimore & Surrounding Areas
When you need Maryland well pump service from expert plumbers, you need Len The Plumber! From sizing and replacing Howard County well tanks to repairing Baltimore well pumps, we've done it all. That means we know how to quickly and reliably provide first-class well pump services no matter what your needs may be.
Call (800) 950-4619(800) 950-4619 or contact Len The Plumber online now to schedule well pump service in Baltimore. We offer same day service, upfront pricing and estimates, and emergency service at no extra charge!
We also encourage you to check out our excellent reviews to see why our customers love us and why we're a leading plumbing company in Baltimore. But don't take our word for it—contact us to experience our excellence for yourself!