The Most Common AC Problems in the Baltimore Area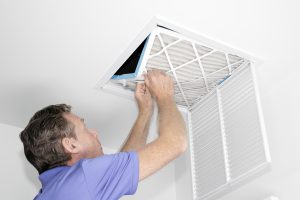 Summers in Baltimore are notoriously hot and humid. With temperatures nearing the triple digits, homeowners on the East Coast often run their air conditioners continuously to escape the heat.
Pay attention to abnormal system function and act quickly to avoid a breakdown. A licensed HVAC technician can repair or prevent these common AC issues.
Dust Buildup
If you've noticed that your air conditioner isn't keeping you as comfortable as it used to, it may be an issue of dust buildup. With dirty components and clogged air filters, your system must work harder to pull in air and cool your home, resulting in added energy expenses and reduced efficiency.
The best way to prevent this issue is with routine AC maintenance from a local HVAC company. During these tune-ups, a technician thoroughly cleans key components to remove dust and debris. You can help by changing out your standard 1-inch air filter every one to three months.
Warm Air From Your Air Conditioner
If your AC blows warm air, ensure your thermostat is set to COOL with the fan on AUTO.
If the problem persists, it's likely a refrigerant issue. Your system's refrigerant is responsible for absorbing the heat from the environment and converting it into cool air to keep your house at a comfortable temperature. Low refrigerant means limited cooling ability.
An HVAC technician can measure your system's refrigerant level, check for and repair any leaks, and top it off for peak cooling performance.
Leaky Air Conditioner
AC leaks can indicate many issues, the most common being a clogged condensate line. This line should help to remove moisture, but if it's blocked by mold or debris, it can lead to pesky fluid leaks.
If you notice a pool around your air conditioner, call a technician to unclog the line and check for cracks in your drip pan.
Loud AC Operation
A running air conditioner won't be silent, but loud or unusual sounds can indicate a problem. Screeching and squealing noises may mean a faulty belt, while rattling sounds are often issues with fans, motors, or compressors.
Whether your unit has loose or broken parts, it's best to have a thorough inspection performed by an expert HVAC technician to diagnose the issue and provide fast and reliable AC repairs to get your unit back to normal.
Choose Len The Plumber Heating & Air for AC Repair in Baltimore
For exceptional HVAC services in the Baltimore area, trust Len The Plumber Heating & Air. Our local team drives fully stocked trucks to provide efficient service and a high-quality experience.
Need help fast? We're always available and always reliable, offering emergency air conditioning service to ensure you aren't caught in the heat without AC!
Call Len The Plumber Heating & Air today at (800) 950-4619(800) 950-4619 or schedule an appointment online.