Prep Your Home for Fall: HVAC & Plumbing Tips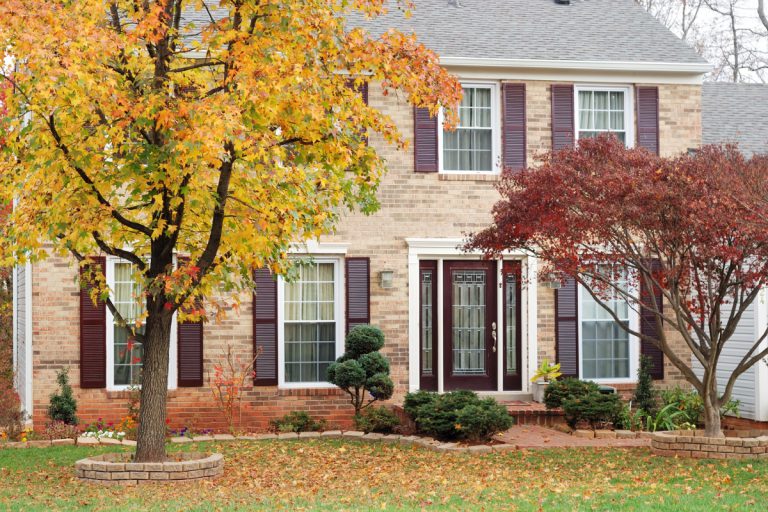 Fall is full of first downs and frothy cups of pumpkin spice latte. But it's also a time to ensure your home's HVAC and plumbing systems are gearing up for colder weather.
Here are seven points to get extra yardage from your home's important plumbing and HVAC systems.
1. Protect the Pocket
Your air conditioner's outdoor condenser takes the brunt of the summer thunderstorms and the fall leaves.
Take some time to clear out 3 feet of space around it to ensure it works effectively.
2. Avoid the Ice Bath
While an ice bath can do wonders for muscle restoration, it's never fun when you aren't expecting it.
Avoid issues with your water heater by inspecting it for sediment buildup or any mechanical issue that could cause it to malfunction. A water heater flush is a great way to prepare for winter.
3. Fine Tune Your Playbook
Your home's thermostat is like the quarterback for your HVAC system, and a malfunctioning thermostat can throw the system out of whack.
Now is a great time to swap to a programmable thermostat that can help prolong the life span of your HVAC system and reduce your utility costs.
4. Consider the Ground Game
Fall is a great time to ensure tree roots and other blockages haven't infiltrated your sewer line.
A preventative video camera inspection using high-tech scopes can determine if your plumbing system has an issue in the backfield.
5. Check for a Loss in the Line
Are you hearing a dripping faucet, a running toilet, or noticing water under your sink? Small leaks can easily turn into a larger problem.
Have a strong defense against leaks that are driving up your water bill. A plumbing expert can inspect your home for leaks and repair or replace worn parts so your system is gameday-ready.
6. Clear the Path
Your HVAC system is forced to work harder when your home's air filters are dirty. The extra strain can cause damage to the system and make it less effective.
Make a substitution of clean filters for those dirty ones, allowing your HVAC system to push air more easily throughout your home.
7. Invest in the Long Game
You wouldn't run out onto the field without having the proper equipment and training. A professional HVAC and plumbing inspection can ensure your home's systems have the right tools and are finely tuned to be effective.
Len The Plumbing Heating & Air offers the Whole Home Service Plan for all your HVAC and plumbing preventative maintenance under one roof. It's a game plan for success for your home.
Call Today for HVAC & Plumbing Services in Baltimore, MD
Whether you're rooting on the burgundy and gold or crowing about your team's chances this year, you will be a winner this winter, knowing that you've taken the preventative steps in the fall to ensure your HVAC and plumbing systems will make it through the season.
Schedule home repair and maintenance in the Baltimore area by calling Len The Plumber Heating & Air at (800) 950-4619(800) 950-4619 today. Ask about our Whole Home Service Plan for routine tune-ups and exclusive benefits!