6 Home Tips to Consider Before Vacation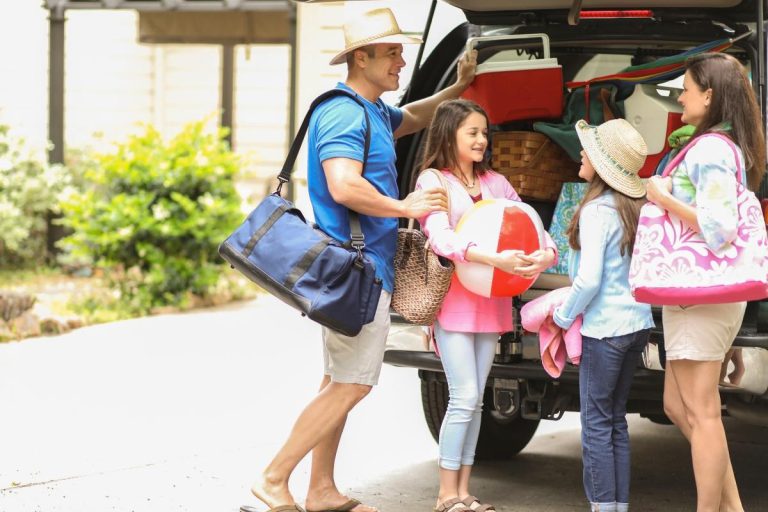 Summer is rapidly approaching, and with it, summer vacations. Every year, millions of Americans hit the road to enjoy time away from home. Before you leave, we've gathered a list of pre-vacation tips to ensure your home is ready for "vacation mode."
Turn the Thermostat Up
Even though it's getting warmer outside, you want to set your thermostat warmer than you usually keep it, about 80 to 85 degrees.
Remember, you won't be home, so your goal is to minimize the difference between the air inside and outside for greater energy efficiency.
Inspect Your Water Heater
If you see any water on the floor before you leave, make sure to give your plumber a call. This could be a sign that your water heater needs to be replaced or repaired.
If there are no visible signs of a leak, you can always turn your water heater off or put the system in vacation mode if possible.
Keep Your Sump Pump Working
Spring and summer storms can pop up at any time. Test your sump pump routinely to ensure it's working properly.
Consider investing in a sump pump backup system if you don't have one. A battery backup system may be a basement saver!
Prevent Odors
The last thing you want to come home to is a foul odor emanating from your drains!
Do yourself a favor and run some ice cubes and cold water through your garbage disposal before you leave. This will push any food particles down the drain so they can properly wash away and won't cause drain clogs.
Give Your AC System a Check
If you haven't yet scheduled air conditioner maintenance, now is the time. A malfunctioning cooling system will make your home extremely hot and humid.
Make sure your AC is working so you don't come home needing repairs.
Turn Off Your Main Shut-Off Valve
Going away for a longer period of time? Consider turning off your main shut-off valve.
By doing so, you're not allowing any water to enter your home. If you decide to do this, make sure you open up your faucets and drain the remaining water.
Contact Len The Plumber Heating & Air for HVAC & Plumbing Services in the Baltimore Area
Len The Plumber Heating & Air is here to provide same day service seven days a week—including weekends and holidays! We know there's never a convenient time to experience a plumbing, heating, or air conditioning issue, so we're always here for you.
We also offer a Whole-Home Service Plan to give you peace of mind when it comes to your plumbing and HVAC systems.
Give us a call today at (800) 950-4619(800) 950-4619 to learn more or schedule service to get your home's systems back in working order!