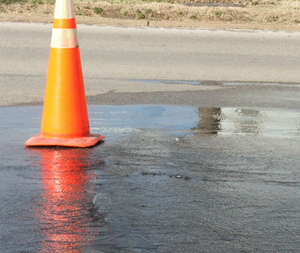 Are you concerned about cross-contamination from backflow when it comes to your potable water? Backflow can be easily prevented by having a backflow preventer added to your plumbing system. Len The Plumber offers backflow prevention services and is equipped to provide you with same day service, 7 days a week. We are also certified to provide testing and pull the appropriate permits for businesses and homes that already have one installed.
Our backflow prevention experts service Baltimore County, Howard County, Montgomery County, Prince Georges County, Anne Arundel County, Harford County, Carroll County, and Cecil County.
What is Backflow?
An example of backflow is when water pressure in your home or business' plumbing is higher than the city's water pressure system. This is caused, for example, by a water main break. When the city's water pressure drops, it can cause the water to flow backward into the water distribution system; which in most cases is the city water system. The water flowing backward is called backflow.
Causes of Backflow
Backflow has two main causes. One is a sudden reduction in the city's water pressure. Examples of this are when a water main breaks and/or when firefighters tap into a hydrant for firefighting. Water is more likely to move from areas of high pressure to areas of low pressure. When the city's water is in a state of lower pressure, toxic chemicals or other contaminants may flow backward into the public water system. These contaminants and chemicals can come from fertilizers, lawn chemicals, and pet waste. They can also come from sewer line back-ups or overflow from heavy rains.
Backflow can also be created by private recirculating systems, booster pumps for water pressure, and other factors which can supply higher water pressure than the incoming water from the city, which in turn causes a reversal in the direction of the water.
How to Prevent Backflow
Everyday actions that seem harmless can lead to backflow.
Leaving a garden hose in a bucket of soapy water or on the ground in a puddle
Spraying gardens and lawns with insecticide attached to a hose
Washing animals with an attached nozzle
These actions could contaminate the public water system if there were an immediate drop in water pressure. By avoiding small acts such as these, backflow can be prevented.
Installing Backflow Preventers and Valves
A common device called a Backflow Preventer (also called a Backwater Valve) can be installed in your home's or business' plumbing system by Len the Plumber, and can effectively shut off your business or home from the city's water line. If you already have a preventer installed, be sure to have it inspected and maintained annually. Len the Plumber is certified to test and inspect backflow preventers for proper function.
Vacuum Breakers
Vacuum breakers can be installed on outdoor plumbing such as hose bibbs. These pieces attach to your hose bibb and don't allow for water to be siphoned back through the hose. These are ideal for homes and businesses and are easily installed the same day by Len The Plumber.